A boutique private equity firm expands and rebrands to better reflect its commitment to scale growth-stage companies
Photo (from left): Joe Dales, David Billson, Nevin McDougall and Michael Dales of RHA Ventures Inc.
THE LAST FEW years have seen RH Accelerator, a private equity fund founded in 2018 by Joe Dales and Brian Foster, grow into an important player in the startup ecosystem in London, particularly if you were a food or agriculture business looking to grow. The organization counts companies like Brüst Beverage Company Ltd., Cannabis Wiki and Haggerty AgRobotics among the firms they've partnered with.
Click here to view this story in magazine format
But then, in September, they announced a name change and a group of seven new partners entered the firm.
Goodbye RH Accelerator, hello RHA Ventures Inc. 
Story Continues Below
Over time, the private equity firm realized that their most impactful work came from their investing activity rather than their accelerator work. "The company was originally founded as more of an accelerator," says incoming managing partner Nevin McDougall. "The founders worked on that premise for a couple of years, but quickly learned that early-stage companies are really looking for capital, expertise, networks, support to scale their businesses — so the rebrand, I think, is a better reflection of the value we can offer early-stage companies."
McDougall and founder Dales have a long history working together. "Back in the mid-nineties, we both worked with a large life sciences organization. I ended up staying in that industry for the next 25 years, whereas Joe went off and started Farms.com and was one of the founders at RHA," McDougall explains. "We reconnected eight or nine years ago and found common interests in helping early-stage companies."
"When we look at an investment, we look at the founder. Do they have a vision? Do they have ambitions to grow their business and are they open to coaching and support?" —Nevin McDougall
With the rebrand has come an infusion of new partners and new areas of expertise. In addition to McDougall, RHA Ventures also brought Brian Cram, Zamir Khan, Lynn Davis, Steve Bolton, Steve Groves and John Pollock on as partners. Bringing in these new names, McDougall says, has given them a much deeper roster when it comes to offering networks and expertise.
"We've all run companies, many of us have started ­companies, scaled companies and exited from investments," McDougall says. "It brings additional capacity to work with more companies, it brings on additional expertise, particularly in the area of investment banking. A few individuals have a lot of experience in impact investing, taking that social cause approach."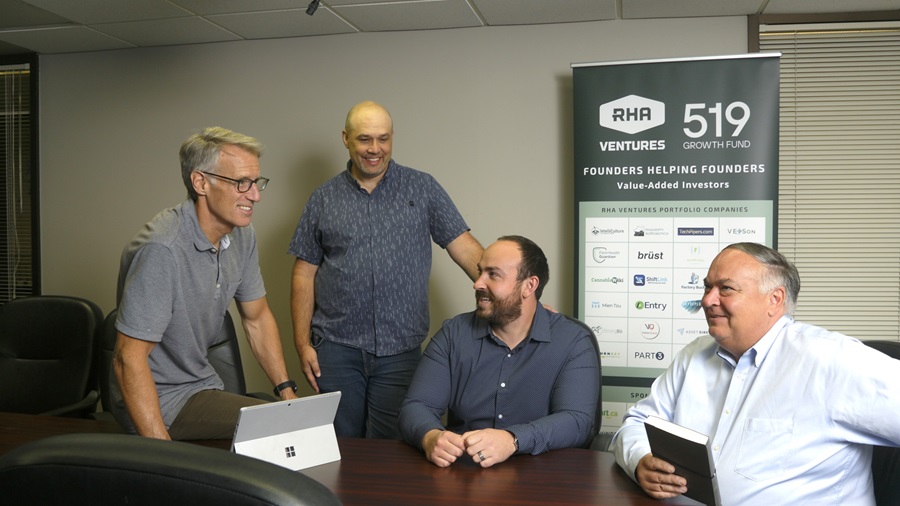 While things are changing, the team at RHA Ventures hopes that some things will stay the same, too. For ­example, McDougall says they are still firmly committed to a "founders for founders" approach. "When we look at an investment, we look at the founder," he says. "Do they have a vision? Do they have ambitions to grow their business and are they open to coaching and support?"
All of that comes before looking at things like the ­product, market share and other fundamentals, McDougall notes. It's a strategy that, as RH Accelerator, worked well for them. "It's all about leadership — and that starts with the founder."
Story Continues Below
As it moves into its next chapter, RHA Ventures is approaching things cautiously. For now, they remain focused on smaller investments of around $50,000 for smaller minority stakes, with plans to increase investment scopes as time moves on. The team expects to maintain its focus on the food and agribusiness sectors, particularly the places where it intersects with technology and innovation (in the time since the rebrand, RHA has announced investments in Farm Health Guardian, Local Line and VETSon). The food and agribusiness sectors are areas in which many of its partners are most experienced in, and it's where McDougall believes that RHA Ventures can have the most impact.
"Southwestern Ontario is really starting to become an interesting hub for innovation in this particular sector," McDougall says. "Those areas are where our partners have a lot of expertise and experience, so I think that's where we can add value."

Kieran Delamont