Celebrating workplace sustainability
By engaging employees and embedding sustainability into company culture, this year's winners of the Workplace Green Up program demonstrate the benefits of creating a greener workplace
Photo: GreenTech Painting co-founder Yarinka Rojas and some of the GreenTech team at a ReForest London tree planting event
BUSINESS SUSTAINABILITY PROGRAM Green Economy London held its fourth annual employee engagement program ― Workplace Green Up ― in October. Green Economy London supports local businesses to set and achieve sustainability goals, measure their impact and engage employees and stakeholders along the way as London works towards net-zero goals.
To help businesses embed sustainability practices into their workplace culture, Workplace Green Up challenges employees to complete sustainability activities. Each week of the program focused on one of Green Economy London's target areas; GHG emissions reduction, waste reduction and diversion, water conservation and environmental stewardship.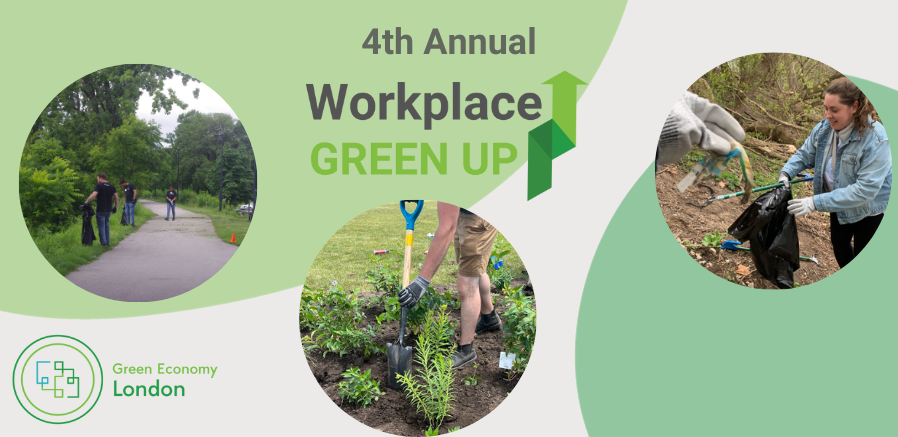 Among the Workplace Green Up participants this year were local businesses Convertus, GreenTech Painting, McCabe Promotional, MTE Consultants and Let's Talk Science. Employees across these businesses got involved in environmental activities such as adjusting thermostats to optimal temperatures, using sustainable transportation to get to work, doing community litter clean-ups, bringing waste-free lunches to the work, collecting rainwater through rain barrels and much more!
At the end of the month, all the activities were tallied together to determine the winner of Workplace Green Up. This year's winners are GreenTech Painting in first place, MTE Consultants in second place, and Convertus in third place. These winners are all local businesses that are committed to sustainability and are striving to embed sustainability into their work culture.
GreenTech Painting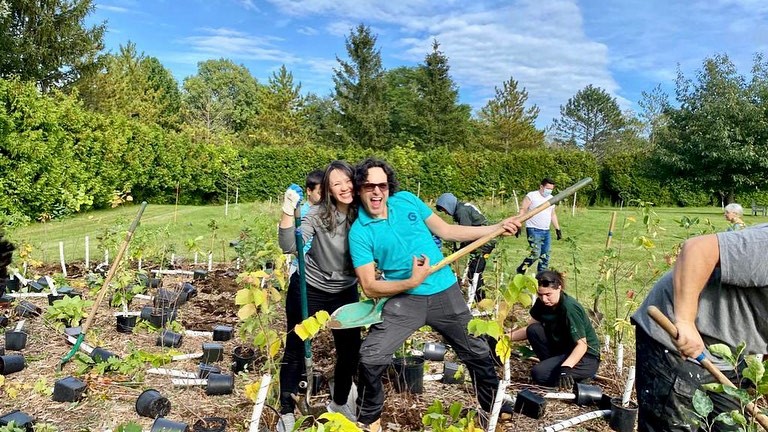 GreenTech Painting is dedicated to embracing sustainability by offering environmentally friendly painting services. This year, the GreenTech team went above and beyond in the program by completing almost all of the activities to get first place and top environmental steward. The team participated in community clean-ups, took the bus and biked to work, repaired broken items and added aerators to their bathroom faucets to reduce water flow. GreenTech Painting also sponsors a tree planting event with ReForest London each year and has a recycling program in place to collect used paint cans.
MTE Consultants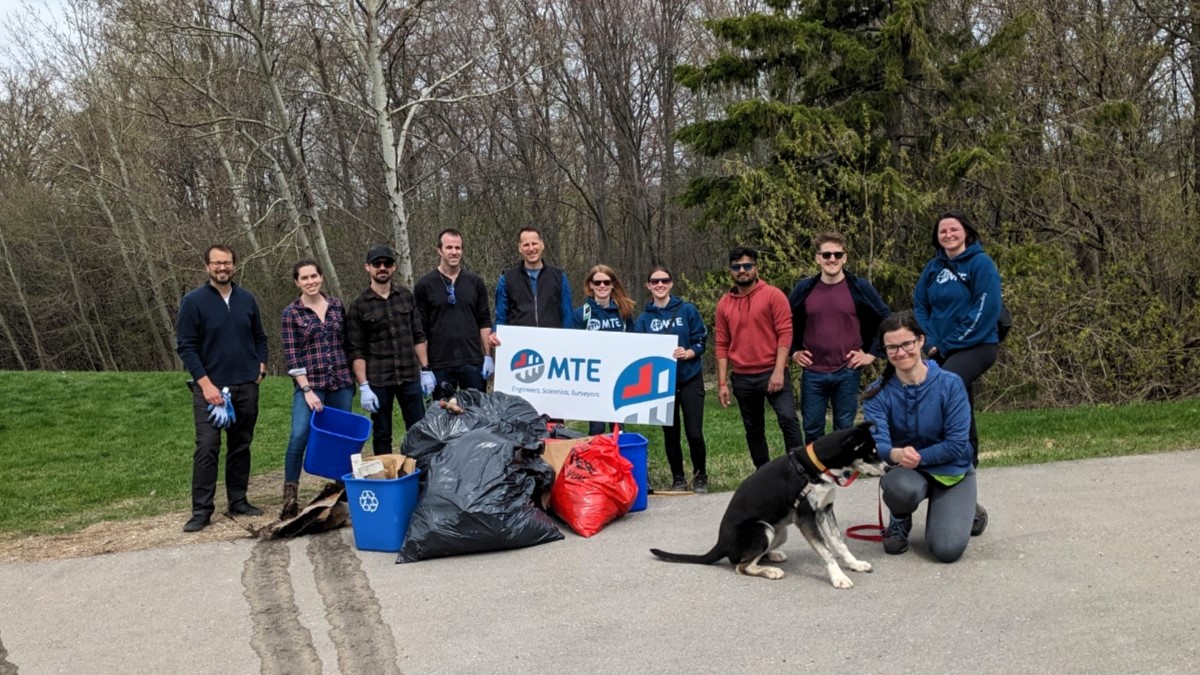 The employees at MTE Consultants are committed to sustainability in all aspects of their operations. The London Green Team got involved in this program by cleaning up their digital footprint, doing maintenance on appliances, making vegan lunches, shopping zero waste by using containers and reusable bags and screening a water conservation documentary. This team meets monthly to discuss upcoming projects, ways to meet the organization's 10 per cent absolute carbon reduction target and brainstorm ways to make a positive impact on the community. Together, the Green Team organized an office waste audit and a tree-planting event with ReForest London this year.
Convertus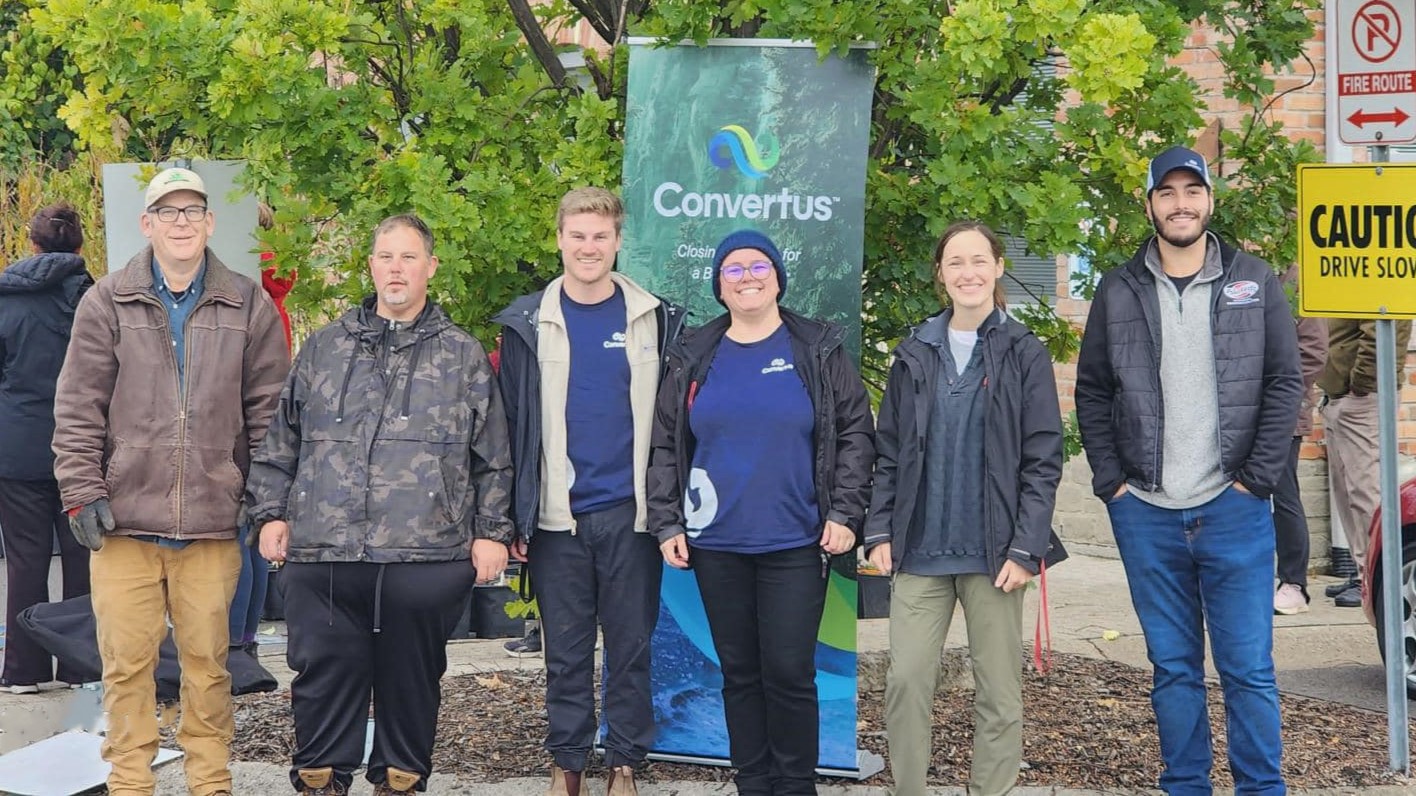 Convertus has been involved in Workplace Green Up each year, demonstrating leadership in environmental action and employee engagement. The team has been active in their workplace and the London community by implementing different initiatives and projects that promote sustainability and reduce waste and emissions. Staff at the London facility got involved by making bird-friendly habitats, setting thermostats to optimal temperatures, collecting cigarette butts for recycling with TerraCycle and utlizing an extensive rainwater collection system to reuse water. Apart from Workplace Green Up, Convertus has a Green Team, takes steps to mitigate the impact of its supply chain, hosts tree giveaways with ReForest London, and has many more sustainability initiatives in place. Convertus will also be running the City of London's new green bin program starting in January 2024!
Get involved!
Green Economy London supports a network of small- to medium-sized businesses, large companies, institutions and non-profits to measure their impact, take climate action and achieve sustainability goals. Is your business ready to accelerate its sustainability journey? Learn more at greeneconomylondon.ca or contact Kaitlin Creighton, Director of Sustainability, at [email protected].
---
This story was created by Content Studio, TreeTown Media's commercial content division, on behalf of Green Economy London.