London Inc. Weekly 07 • 06 • 2018
Black Fly Beverage Co. benefits from pre-mixed drink surge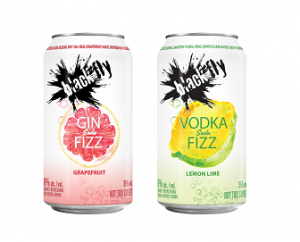 THEY'RE EASY, THEY'RE accessible and they taste great.
Put those three factors together, and it is easy to understand why there continues to be consistent growth in the ready-to-drink (RTD) pre-mixed drinks sector in Canada.
According to Statistics Canada—which classifies RTD beverages in its ciders, coolers and other refreshment beverages (CCORBs) category—sales increased more than 8 per cent from 2016 to 2017, and have increased an average of 6.4 per cent annually over the past five years. While beer remains the strongest alcohol sector in Canada in volume and sales, RTDs are the fastest-growing.
"Ready-to-drinks are a hugely important sector in Canada's beverage alcohol industry, accounting for more than $254 million in sales in Ontario alone," says Cathy Siskind-Kelly, who co-founded London-based Black Fly Beverage Company in 2005 with her husband Rob Kelly. "When we were starting out, we saw how Canadians were embracing craft beer and realized there was an opportunity to introduce craft-produced spirit based RTDs."
Statistics Canada's annual report on the Control and Sale of Alcoholic Beverages, released last month, revealed that the ready-to-drink sector collectively sold 167 million litres in 2016-17, an increase of 6.8% over the previous year. That is equivalent to 20 bottles of pre-mixed drinks for every Canadian over legal drinking age.
For Black Fly, a significant brand in the RTD space with a roster of more than 22 RTD mixed drinks sold in every Canadian province and eight U.S. states, growth has far outpaced the category as a whole at between 23 and 40 per cent compounded growth for the past six years.
"Today's RTD consumers are savvy," says Siskind-Kelly. "But it's about more than convenience. People want quality. When it comes to entertaining, having a variety of bar-quality, spirit-mixed drinks provides an instant bar that people can be confident their guests will enjoy. Best of all, without having to stock all the ingredients and take time to mix cocktails, serving quality RTDs let's you spend your party enjoying the party."
Earlier this spring, Black Fly made news went it became the first Canadian spirits company to begin affixing single-use breathalyzers to its packages of mixed drinks.

---
Tight inventory continues to hamper home sales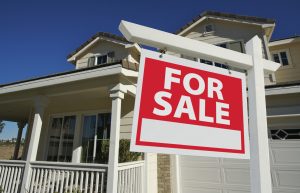 THE LONDON AND St Thomas Association of Realtors (LSTAR) announced 1,080 homes were sold in June, down 14.6 per cent over the same time last year, which saw a record-setting month for June with 1,264 homes sold.
"Sales activity remains above the 10-year average, as the marketplace continues to manage the lowest inventory levels since 2009," says Jeff Nethercott, 2018 LSTAR president. "Average home prices are making slight gains all across the region."
Overall, the average June sales price in London and St. Thomas was $370,247, up 10.5 per cent from June 2017 and up 32.7 per cent from June 2016. Going further back, it's a 72 per cent increase compared to the average sales price 10 years ago.
By geographic area, London East made the biggest gains, with the average June sales price at $295,541, up 11.7 per cent from June 2017 and up 34.7 per cent compared to June 2016. London North also saw an increase of 11.6 per cent from June 2017 with an average sales price of $479,237. That's up 39.9 per cent compared to June 2016. Meanwhile, the average sales price in London South was $372,881, up 9.2 per cent from June 2017 and up 36.6 per cent from June 2016.
"As the average sales price trends upward, inventory continues to decrease," Nethercott adds. "In June, there were 1,779 active listings, down 4.3% from this time last year and down 40 per cent from June 2016. The sales-to-new listings ratio was 72 per cent, which the Canadian Real Estate Association says represents conditions in the marketplace that favour sellers (a ratio between 40 per cent and 60 per cent is generally consistent with a balanced market).

---
Deadline for 2018 20 Under 40 nominations is fast approaching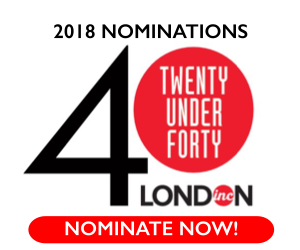 THE JULY 31 nomination deadline for the 2018 20 Under 40 program is fast approaching.
London Inc., in partnership with London's 20 Under 40 Foundation, will present the 2018 London Inc. 20 Under 40 Awards this November. Now in its sixth year, the 20 Under 40 program celebrates individuals who have distinguished themselves in both career and community, and highlights the achievements of young men and women who will be shaping our city for years to come.
Winners will be announced in the October 2018 issue of London Inc. and profiled in a special print and digital supplement, to be circulated with the November 2018. The winners will also be celebrated at the 2018 20 Under 40 Awards Gala at the London Music Hall on Wednesday, November 28.
If you know a Londoner who is excelling in their profession, is invested in the community and is under the age of 40 as of December 31, 2018, they are an ideal candidate for the 2018 London Inc. 20 Under 40 Awards.
Nominating is easy—you require just your nominee's name and contact information. From there, the nominees are contacted directly with the required paperwork and details. Self-nominations are welcomed and encouraged, and the identity of all nominators are kept confidential.
To nominate, click here.

---
London Guitars unveils new ecommerce site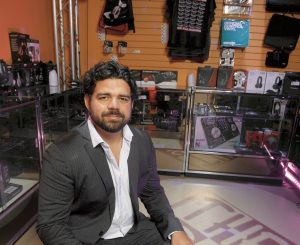 SPECIALIZING IN NEW, custom and vintage guitars, amplifiers and accessories, London Guitars has launched a new online store, Londonguitars.ca.
The ecommerce site features new products, as well as a section dedicated to a changing selection of vintage, used and limited-edition inventory.
"We're very excited to launch our first full website for London Guitars," says manager Ryan Schroeyens. "We want to thank everyone for their support of our business, both the team and I are super-excited for the ever-expanding future, with many more exciting things yet to come."
Highlighted by colourful photos taken onsite of the store's full inventory, a complete listing of parts and accessories is also featured.
Opened in 2016, London Guitars is an ancillary business of the PA Shop, and is located on the second floor of its 46 Charterhouse Crescent location.
"Our formula is simple," Schroeyens said in a recent interview with London Inc. "We are a really cool guitar store experience, run by world-touring, story-telling guitar techs, stocking professional gear that people want at all the right prices. But most importantly, we care about the people who support us."

---
LTC looks at ways to service city's industrial areas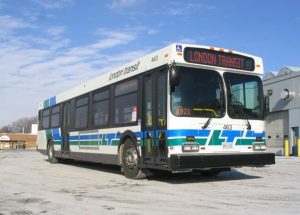 THE LONDON TRANSIT Commission is examining ways to service hard-to-reach industrial areas in the city.
The transit provider has approved a report offering three options to make it easier for workers to get to jobs in areas without regular transit service.
The LTC has been under pressure from a host of businesses reporting that a lack of bus service is making it difficult to fill job vacancies
"We are hoping this is a good way to get transit into areas where right now it is not within our means," Kelly Paleczny, LTC general manager, said in an interview with The London Free Press. "Three programs we are looking at have had success."
The report, approved at a recent LTC board meeting, says the bus service will work with employers to offer a choice of shuttles, an additional business-only bus service called "trippers" and transcab/dial-a-ride services, essentially cab service where several riders share a vehicle.
The areas of concern are the city's industrial parks, mostly south of Highway 401 and in the Veterans Memorial Parkway area, and surrounding the airport.
The next step for LTC officials is to meet with businesses in certain areas to discuss which of the three options works best for them, and how much of the cost can be shared.

---
Business Events Calendar
Featured Event: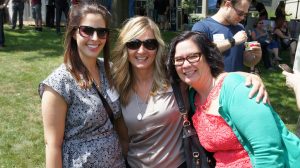 TechAlliance Meet & Meat BBQ 2018
TechAlliance's Meet & Meat brings together over 400 members of London's technology and business communities for a casual BBQ lunch. Catch up with colleagues and learn what TechAlliance has planned for the upcoming year.
Upcoming Events:
Careers & Volunteers That Give Back: July 9, 2018
Partner for Success with Western & Fanshawe: July 10, 2018
Canadian Society of Association Executives' Summer Summit: July 11, 2018
LDN Convergence: July 14, 2018
PRIDE London Festival: July 19-29, 2018
TechAlliance Meet & Meat 2018: July 19, 2018
London Chamber Business After Five: July 19, 2018
Home County Music & Art Festival 2018: July 20, 2018