London Inc. Weekly 10 • 12 • 2018
20 Under 20 Class of 2018 Announced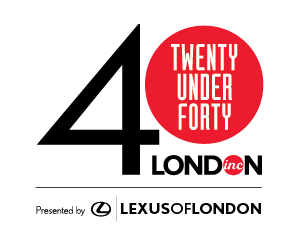 RECOGNIZING ACCOMPLISHED INDUSTRY leaders in London who are under the age of 40 and give back to the community, the awards are presented by London Inc. magazine the 20 Under 40 Foundation, and are sponsored by Lexus of London (Presenting Sponsor), M&T Printing Group, Gordons Gold, Nothers Signs & Recognition, London Music Hall, Blackfriars Catering & Bistro, XInfused Events Inc., DJ Alpha and Junior Achievement London and District.
More than 200 individuals were nominated in 2018, and all nominations were assessed according to a 55-point system: 20 points for business achievements; 10 points for growth and development; 10 points for industry innovation; and 15 points for community involvement.
The 2018 20 Under 40 Judging Committee included Marilyn Sinclair, President and CEO at TechAlliance, Meaghan Jansen, Co-Founder of Employee Wellness Solutions Network, Mark Malerba, Owner of Metropolitan Maintenance, Chris Costello, owner of Exodus Escape Rooms London and Windsor, and Matthew Wilson, Associate at Siskinds LLP.
The 2018 20 Under 40 recipients will be profiled in a special print and digital magazine to be distributed with the November issue of London Inc. The recipients will also be feted at a cocktail reception at the London Music Hall on Wednesday, November 28, from 5:30 p.m. to 9 p.m.
The 2018 20 Under 40 Recipients:
Brendon Ainscow, Regional General Manager, TownePlace Suites by Marriott London (Palm Holdings)
Chris Alleyne, Director of Residences, Western University
Jason Armstrong, Owner, Armstrong CPA Professional Corporation and Mortgage Intelligence
Alysia Christiaen, Partner, Lerners LLP
Curt Collins, President, Collins Formal Wear and Collins Clothiers
Margaret Coons, Founder & CEO, Nuts for Cheese
Katie denBok, Partner, Enterprise Audit, KPMG LLP
Rachel Ettinger, Creator, Here for Her, and Morning Show Host, 97.5 Virgin Radio
Shannon Kamins, Founder and Master Fermenter, Booch Organic Kombucha
Adam Malamis, Creative Director, Simalam Inc.
Melissa Maloney, Senior Divisional Manager of Operations, GoodLife Fitness
Sabrina Maulucci, Founder & Creative Director, The OVer Company Corp., The Modern Mom Show and OVer Collective
Ryan McElroy, CEO, Travel Agency Tribes (GTT Group of Companies)
Holly Painter, Spoken Word Poet, Holly Painter Poetry
Daniel Phillips, Owner & Founder, Illbury + Goose
Ryan Schroeyens, President, PA Shop AV Solutions, Charterhouse Studios, London Guitars and CDJ Show
Andrea Sereda, Physician, London Intercommunity Health Centre
Shawn Slade, PhD student, and former CEO, Booch Organic Kombucha
Greg Thomson, CEO, OSG
Mecheliena Wilson, Partner, Tax Services, Davis Martindale

---
Fuelled by low inventory, home prices continue to push skyward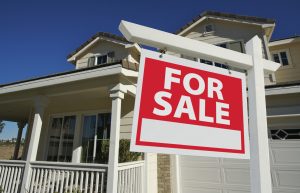 THE LONDON AND St. Thomas Association of Realtors (LSTAR) announced 776 local homes were sold in September, down 6.1% over the same month last year. The low inventory of listings, a market condition that has been present throughout 2018, continues to challenge buyers and push up home prices.
"All year we've been managing the challenges of low supply and it continues to impact home resales," said Jeff Nethercott, 2018 LSTAR president. "What we did experience was a large increase in the average price for resale activity. In September, the average sales price was $386,520, up 21 per cent compared to a year ago, and up 57.9 per cent, compared to just five years ago."
All major London centres saw jumps in their average sales price in September. Making the biggest gain was London North, where the average sales price was $498,138, up 28.1 per cent from 2017 and up 70.5 per cent compared to five years ago. In London South (which also includes data from the west side of the city) had an average sales price of $385,635, up 18.0 per cent from 2017 and up 48.8 per cent compared to five years ago.
London East saw an average sales price of $302,452, up 10 per cent from last September and up 51.4 per cent compared to five years ago. It's only the second time in the last 10 years that London East had an average sales price above $300,000.
"While the average price for home resales may be on the rise, inventory continues to decline," Nethercott said. "Last month, there were 1,640 active listings in LSTAR's jurisdiction, marking the lowest level of September inventory in the past 10 years. The sales-to-new listings ratio was 64.5 per cent, which the Canadian Real Estate Association says represents conditions in the marketplace that favour sellers―a ratio between 40 per cent and 60 per cent is generally consistent with a balanced market. Breaking it down further by geography, London East had a sales-to-new listings ratio of 76.8 per cent."

---
Fanshawe opens Centre for Advanced Research and Innovation in Biotechnology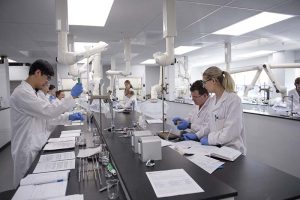 FANSHAWE COLLEGE WILL join federal and provincial government partners, community partners, students and faculty to celebrate the grand opening of its new $10.2-million Centre for Advanced Research and Innovation in Biotechnology (CARIB) later today.
CARIB is comprised of over 13,000 square feet of new biology, chemistry, instrumentation and physics teaching laboratories, along with biosafety Level 2 tissue culture facilities and laboratories. Chemistry instrumentation will include liquid chromatography, gas chromatography/mass spectroscopy, atomic absorption and FT-IR.
In addition to renovated space for academic programming, there will be incubator space for industry partners. The industry research lab space will consist of three 90-square-foot offices, approximately 900-square-feet of Level 2 laboratory space, and common access to a 400-square-foot cell-culturing facility.
According to Fanshawe, the vision for the industry space is to support the initiation, validation and translation of biotechnology companies to the point of commercialization, while leveraging its students and faculty to directly assist with these activities. The goals are to generate employment, investment, and experiential student learning opportunities in the sciences. (Photo: Agata Lesnik, corporate photographer, Fanshawe College)

---
Ikea or not, Dingman Drive retail complex pushes forward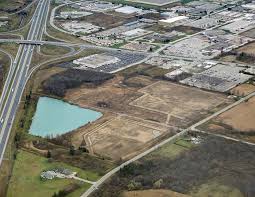 CITY COUNCIL'S PLANNING and environment committee voted unanimously to recommend city council approve a site plan for development that would include two separate, concurrent applications, specifically for Ikea and Costco.
The site plan application, brought forward by PenEquity and Goal Ventures Inc., spans 73,000 square metres of commercial space at 3130 and 3260 Dingman Drive. The development is slated to include 14 commercial buildings fronting a main street and eight other commercial buildings spread across the site. Stores already on board include the retail outlet Sail, as well cafes and restaurants. The applicant said they have acquired all permits necessary and the gravel pit and pond on the site have been filled in. Retail outlets could open as soon as next fall.
In July, less than a year after announced it would build a full-sized store in London, Ikea announced it had shelved the plans for the store indefinitely. The company said it merely has delayed the opening of a London location, not cancelled their plans outright, and would moving forward with the purchase of the land for the development site as we begin exploring the best solution to serve our London and area customers in the long-term.
In addition to shelving the London store, Ikea put a hold on a handful of U.S expansion projects as well, saying it was grappling with a citing a "rapidly changing retail environment" and focusing on "other initiatives". Year-over-previous growth for the Swedish retailer slowed to about two per cent in 2017, dropping from several years of seven to 10 per cent gains.

---
Featured Business Event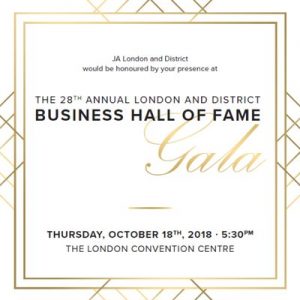 London Business Hall of Fame Gala | October 18, 2018
THE 28TH ANNUAL London and District Business Hall of Fame Gala will celebrate the achievements of the 2018 laureates Bill Gray, president and CEO of L.H. Gray and Son Limited, and Claude Pensa, retired lawyer and founder of Harrison Pensa LLP. In addition, the JA Alumni Award of Achievement will be presented to Brad Geddes, president and CEO of Zucora Home.