London Inc. Weekly 03 • 15 • 2019
Lift Depot acquired by B.C.-based Leavitt Machinery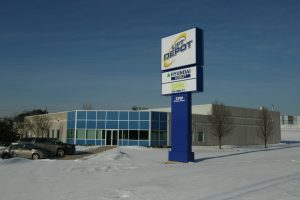 Photo: Lift Depot's head office on Scanlan Street
LIFT DEPOT LTD. has entered into an agreement to be acquired by Surrey, B.C.-based Leavitt Machinery. The transaction will close March 31, 2019.
According to founder and president, Rob Daniel, Lift Depot, which celebrated its 20th anniversary in 2018, continues to experience year-over-year growth, and the acquisition by Leavitt Machinery will strengthen its resources to enable further expansion in Ontario.
"Our ever-expanding loyal customer base continues to grow beyond the borders of our existing four full-service branch locations in Windsor, London, Stratford and Cambridge," said Daniel. "Joining forces with one of North America's largest forklift dealers, Leavitt Machinery, will bring added strength and resources to allow for our strategic growth plans for Ontario."
Leavitt Machinery president, Tom Leavitt, added, "Our executive team is excited to have Lift Depot join Leavitt Machinery and build on a solid presence in the Ontario marketplace. Lift Depot is well-known in the industry for having a great reputation with customers and vendors alike and a hard-working dedicated team of people throughout their four branches. We are going to plug some resources into key areas of their business that will enable them to continue to strengthen their position in the market. Our companies share similar values, work ethic and understand the importance of customer service."
Based in London and employing more than 65 staff, Lift Depot Ltd. provides materials handling equipment sales, rentals, parts, service, maintenance programs and operator training to a diverse customer base including automotive, logistics, manufacturing, food and beverage, construction and retail applications. 

---
Formi 3DP Inc. receives $150,000 federal grant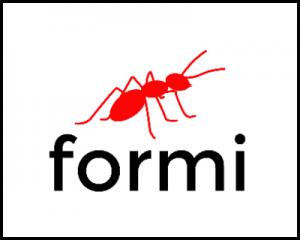 Photo: Formi 3DP Inc. is receiving a $150,000 investment through Innovative Solutions Canada
INNOVATIVE SOLUTIONS CANADA, a new Government of Canada program that invites Canadian small businesses to develop innovative solutions to address government challenges, has announced that London-based Formi 3DP Inc. will receive one of two awarded $150,000 investments through the program.
The grant was announced earlier this week by Innovation, Science and Economic Development Minister, Navdeep Bains, and Small Business and Export Promotion Minister, Mary Ng. The additional $150,000 grant was awarded to Groupe Graham International Inc., based in Lachine, Quebec.
Together, the companies have proposed a way to incorporate frequency-selective engineered surfaces in the research and development of new building materials, construction products and design tools. The companies are proposing solutions to address issues of interference with Wi-Fi and radio frequencies.
Through Innovative Solutions Canada, the government is looking to create a strong Canadian industry with expertise in the design of frequency-selective engineered surfaces and their application in connected vehicles. The funding will support the companies' research and development activities. If their concepts are selected to continue to the next stage, the companies could receive up to $1 million over two years to refine their prototype.
Based at Western Discovery Park, Formi 3DP Inc. is a leader in functional 3D printing resins and 3D printing technology development. Formi's proprietary i3DP resin system enables new material functions such as metallization, biocompatability, antimicrobial and magnetism to 3D printed objects.

---
Lerners lawyer Kelly Tranquilli appointed to bench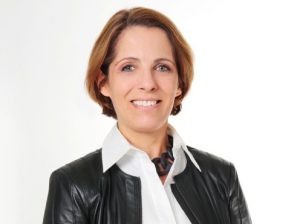 Photo: Lawyer Kelly Tranquilli has been appointed to the Superior Court of Justice of Ontario
KELLY TRANQUILLI, A partner at Lerners LLP and an expert in insurance and health litigation, has been appointed to the Superior Court of Justice of Ontario, the federal Department of Justice announced in a statement late last week.
Tranquilli practised civil litigation at Lerners, where she was a partner from 2008 until her appointment. Her practice included medical malpraLctice and personal injury litigation, insurance, appellate law and professional regulation. She remained engaged in legal education, teaching insurance law at Western University Law School for several years and chairing and contributing to continuing legal education programs through the Middlesex Law Association and Advocate's Society.
Tranquilli received her bachelor of journalism from Carleton University and began her professional life as a journalist before attending Western University's Faculty of Law, where she received numerous academic awards including civil procedure, tort law, estate law, labour law and legal writing. She received the Ted McGrath award for criminal procedure at her call to the bar in 1998.
Tranquilli replaces justice J.N. Morisette, who resigned last July.
In its announcement, the Justice Department added, "She is dedicated to her community, serving as chair of the London Health Sciences Foundation and on the board of directors of the Grand Theatre. Justice Tranquilli and her husband Fred are proud parents of three sons who are always quick to point out when their parents are taking themselves too seriously." 

---
Western, London hospitals, ink CT scanner partnership deal with Canon Medical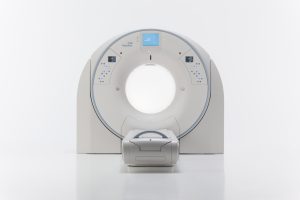 Photo: City hospitals will receive six new CT scanners and a cutting-edge medical imaging research hub
LONDON'S HOSPITALS AND area researchers are getting seven new CT scanners thanks in part to a new partnership with Canon Medical Systems Canada.
The deal between the imaging giant, Western University, London Health Sciences Centre, and St. Joseph's Health Care London was announced Tuesday. Six new clinical CTs will be installed at London's hospitals—two at University Hospital, three at Victoria Hospital, and one at St. Joseph's Health Care.
Through the partnership, Canon will also make a $4.5-million investment in a dedicated research CT, Angio Suite and portable ultrasound machine to be used for medical imaging research. London will also become home to the world's largest installation of the most advanced CT platform from Canon Medical.
"London has an international reputation as a leader in medical imaging, and today we are celebrating a partnership that will build on that foundation of imaging excellence," said Dr. Narinder Paul, chief of the Department of Medical Imaging at Western's Schulich School of Medicine & Dentistry, LHSC and St. Joseph's. "Thanks to Canon's investment, we will, for the first time, have the same CT equipment being used for patient care as we are using for research."
The partnership with Canon Medical also provides the opportunity to establish a training academy and a Canon Medical National Centre of Excellence in London. As new advanced CT protocols are developed and validated here, hands-on training will be provided for medical imaging teams from across the province, the country and the world.
"As Southwestern Ontario's only medical school, we are very pleased that the partnership also provides for the establishment of a training academy," said Dr. Davy Cheng, Schulich's acting dean. "We expect this training to attract interest from medical learners and professionals internationally, and we will welcome them to London to learn from our clinical and research leaders."

---
Featured Business Event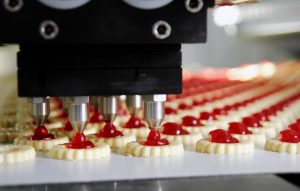 Recipe to Reality: How to Start a Food Business | March 20, 2019
Have a great idea for a food business? Want to learn how to turn your winning recipe into a successful venture? Then you need to attend this three-hour seminar, which will provide an overview of the things you need to know when starting a food business. Hosted by the Small Business Centre and presented in partnership with the London Economic Development Corporation,  topics will include the basics of starting a business, sources of financing and the keys to creating a successful food business.
A local food producer will be on-hand to share the path and pitfalls of setting up production and provide tips on how to expand beyond the local market. A food-service expert will also spend some time recounting his experience building a successful restaurant and will provide unique insights into the food service industry.
If you're someone interested in marketing a family recipe, an individual with a product idea or concept, a producer considering adding value to an agricultural product or even a chef exploring your possibilities, this seminar will provide you with the information and resources to take the next step.