London Inc. Weekly 05 • 17 • 2019
Fit4Less opens 90th unit at Westmount Shopping Centre
YESTERDAY, MCCOR MANAGEMENT announced the official opening of a 26,748-square-foot Fit4Less at Westmount Shopping Centre.
The addition of the GoodLife Corporation's low-cost brand to the Westmount property is a key facet of McCor's development strategy to refocus the former shopping destination to a mixed-use facility.
McCor Management, alongside investment partners CCI Corpfin Capital Inc. and KingSett Capital, have begun a multi-million-dollar makeover of the property, set to roll-out over three phases.
"We are thrilled to welcome Fit4Less to Westmount as one of our anchor tenants," said Luc Corneli, principal and founder, McCor Management. "Fit4Less will provide a beneficial service offering for the community and will help cement Westmount's future as an everyday hub for the neighbourhood."
"We are excited to open the doors of our 90th location here at Westmount Mall," added Kathy Mackinnon, COO of Fit4Less. "This is one of our largest locations, which offers so many great amenities at such an affordable price. We can't wait to welcome everybody into the space and look forward to being a hub in the Westmount community."
London-based GoodLife Fitness is the largest fitness club operator in Canada and the fourth largest in the world. With more than 400 clubs from coast-to-coast, including GoodLife Fitness, Fit4Less and Éconofitness Clubs, it employs approximately 12,000 people and has more than 1.5 million members.

---
Old Oak Properties purchases former Camden Terrace site for two-tower development
OLD OAK PROPERTIES has bought the former Camden Terrace site from Rygar Properties and has announced plans to build a $245-million, two-tower, 652-unit residential project.
The development, located on Talbot Street between Fullarton Street and Dufferin Avenue, will be called Centro and will feature the tallest apartment building in Ontario west of Toronto.
"This is the biggest downtown residential project ever built in London," Old Oak president, Greg Bierbaum, said in a London Free Press article. "When we see an opportunity, we like to get involved. We are excited, we went through a long due diligence period and reviewed all the potential pitfalls and we feel confident about this project."
According to Free Press article, Old Oak's purchase of the site from Rygar expected to close early next week following about a year negotiation.
The city had approved a Rygar tower development on the site in 2016, but in 2017, the son of Rygar principal John Rodgers was involved in a shooting incident in Oakville. Little has been done to the site in time since.
The Old Oak development will feature two residential towers, a rental building of 40 storeys (the Rygar plan called for 38) and a 232-unit condo building of 29 storeys. Old Oak has hired John Rodgers as a consultant to the project.

---
Lerners LLP marks 90th anniversary with charitable giveaway 
CELEBRATING ITS 90TH anniversary in 2019, Lerners LLP has launched a 90th Anniversary Charitable Giveaway, which will see a total of $90,000 donated to various charities and not-for-profit organizations that have had an impact on the firm's clients, staff or friends.
"It is without question, our privilege to be able to honour our clients, staff and friends of the firm by helping them give back to their communities," said Graham Porter, managing partner of Lerners LLP in London.
The 90th Anniversary Charitable Giveaway invites people to share stories of eligible charities or not-for-profit organizations that have made a difference in their lives.
In order to enter, applicants are invited to visit www.lerners90.ca and share an original, personal story of no more than 500 words. Stories must be submitted by June 30, 2019, and submissions will be reviewed by an internal panel of judges who will narrow down the entries to the top 10 finalists. Those finalists will be announced and posted to the website, and the public will be invited to vote on which of the 10 available donations of up to $30,000 will be made to the not-for-profit organizations and charities named in those stories.
Launched by Mayer Lerner in 1929, Lerners LLP has grown to become one of Southwestern Ontario's largest firms with more than 120 lawyers and offices in London, Toronto, Strathroy and Owen Sound.
"We are proud to have been assisting and advocating for our clients for 90 years, and grateful for all the support we've received along the way," added Porter. "Giving back to the communities in which we live and work seemed the natural choice to recognize that we didn't reach this milestone alone."

---
Yuser now out of beta with new version release
EARLIER THIS WEEK, London-based Yuser Inc. announced that it has released an updated version of its native iOS and Android app, adding additional powers, challenges and a video looping function.
A gamified social network, the Yuser app allows users to post content, engage with friends and be rewarded with digital assets. The new update comes after months of research and development following their initial beta launch in September, 2018.
According to a news release from Yuser, the update is the first of a four-part planned roll-out. The second portion of roll-out will allow users to purchase digital assets directly on the app and spend them on additional features. This will be followed by adding a feature that lets brands connect with influencers directly on the platform to run compelling marketing campaigns. The fourth part of the roll-out will allow brands to seamlessly run personalized challenges for consumers directly on the app.
All four parts of the planned roll-out are expected to be launched over the remainder of 2019, with iterations spanning into Q1 of 2020.

---
Featured Business Event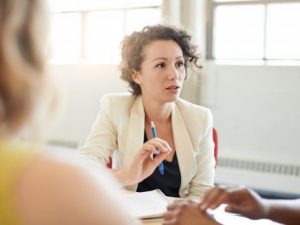 Conflict Management for Women: How to Navigate the Changing Power Dynamic | May 30, 2019
It's no secret that men and women approach conflict differently. Societal and even biological differences create a dynamic for women that can make conflict more difficult, uncomfortable, and potentially career limiting. For some women, being assertive can lead to harsh judgement, labelling, or toxic work environments.
Women in Communications and Technology (WCT) London invites you to a panel discussion on conflict management techniques specifically for women. We'll discuss the role that emotions play in conflict management and tips for approaching conflict with confidence, setting healthy limits, and expressing yourself without being labelled.
Our balanced panel will include perspectives from established professionals with vast experience with conflict management.