London Inc. Weekly 06 • 07 • 2019
Public Sector Digest Inc. acquires Corvée Consulting Professionals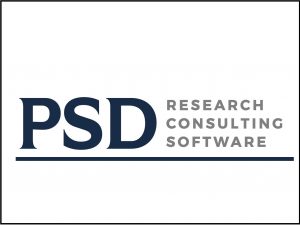 Photo: Public Sector Digest Inc. has acquired Victoria-based Corvée Consulting Professionals
PUBLIC SECTOR DIGEST Inc. (PSD) has announced the acquisition of Corvée Consulting Professionals, located in Victoria, British Columbia.
Headquartered on Fullarton Street, PSD provides tailored systems and services to diverse public sector organizations of all sizes, including municipalities, universities, school boards and conservaPtion authorities.
"PSD has experienced significant growth over the past five years, and with the acquisition of Corvée, we will be able to further expand our delivery of enterprise-wide solutions to both new and existing clients," said Matthew Dawe, senior vice-president at PSD.
PSD will retain the Corvée offices in Victoria and has named Corvée principal, Matthew V. Hartney, as general manager, financial consulting services and leader for the region. Corvée services will be marketed throughout North America under PSD's Consulting Services division.
PSD combines integrated enterprise asset management and budgeting software with industry leading consulting services to provide complete support its clients. PSD is also the publisher of The Public Sector Digest – the leading North American publication for asset management, budgeting and climate change adaptation research for the public sector.
After a third year in a row with more than 50% revenue growth, PSD plans to increase its London head office to 100 full-time staff.

---
RBC secures naming rights for London Convention Centre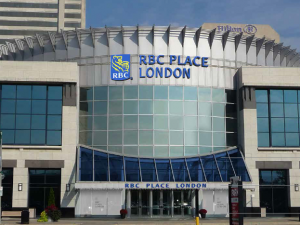 Photo: RBC has acquired the naming rights for the London Convention Centre, which will become RBC Place London
THE LONDON CONVENTION Centre has a new name: RBC Place London
The announcement was made Wednesday morning and is part of a 10-year sponsorship agreement between the bank and the city-owned facility. The news represents the culmination of a process that began four years ago when the convention centre's board put a naming policy in place that was then approved by London city council in late 2015.
"RBC has a long and rich history in Southwestern Ontario, and we take great pride in announcing a new name for the convention centre—one that reflects our commitment to the region and the communities within it," said Francine Dyksterhuis, RBC's regional president, Southwestern Ontario. "We're thrilled to work with our partners at RBC Place London to bring this sponsorship to life through our collective commitment to exceptional experiences, innovation and community leadership."
"RBC and the convention centre share a commitment to strengthen the culture, economy and overall opportunity in the Southwestern Ontario region," added Peter White, board chair for the London Convention Centre Corporation. "The new RBC Place London is another step forward in the continuous evolution of our centre as a destination for exceptional event experiences."
Last year the convention centre held more than 300 events, with a reported economic impact of $21.3 million to the area economy.
RBC's financial commitment associated with the naming rights was not made public.

---
Comet Bio receives industry innovation award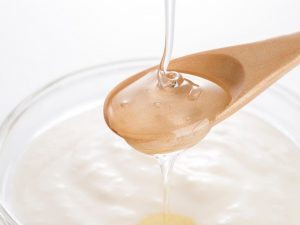 Photo: Comet Bio upcycles food and farm leftovers into high-quality sustainable ingredients
COMET BIO, A manufacturer of sustainable and natural ingredients, this week announced it has been named a winner of the Institute of Food Technologists 2019 Innovation Award.
The award recognizes the firm's Sweeterra syrups for being healthy and sustainable without compromising on performance or taste. Sweeterra syrups are functionally equivalent to corn syrup but with less calories, lower sugar and higher dietary fiber, allowing food manufacturers to easily strengthen the nutrition label and sustainability claims of their products.
"We'd like to thank the Institute of Food Technologists for recognizing the innovation behind our Sweeterra syrups," said Comet Bio CEO, Rich Troyer. "Our customers are eager for ingredients that align with consumer trends around health and sustainability without sacrificing product taste or performance. This award validates the hard work and progress we're making to build the future of ingredients without compromise."
Based in London and Chicago, Illinois, Comet Bio upcycles crops leftover after harvest—such as straw, leaves and stalks—into high-quality ingredients for use in supplements, foods and beverages. The company's two flagship products are Sweeterra syrups and Arabinoxylan dietary fibre. According to the firm, both products are natural and healthy without compromising taste or product performance, and are better for the planet because they reduce greenhouse gases and help farmers take advantage of their whole harvest.

---
SWO Angels part of new regional angel group investment alliance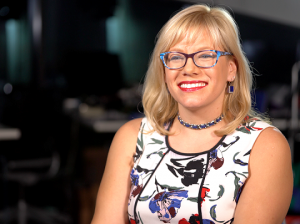 Photo: Jess Joss has been named CEO of a new, yet-to-be-named angel investment alliance 
A NEW PARTNERSHIP has been formed uniting three regional angel group investment organizations: the Southwestern Ontario Angels, located in London, the Golden Triangle Angel Network (GTAN), based in Kitchener-Waterloo and the Burlington-based Angel One Investor Network.
The partnership, which is simply being called The Alliance for now (a new name is in the works), was to assist, promote and foster the expansion of the groups and increase the number of investments by their respective networks, as well as create a more streamlined process for entrepreneurs seeking equity investment.
The Alliance will represent over 185 angels, and have collectively completed 241 rounds totalling $84.6 million over the last decade.
York-based Jess Joss, co-founder of Insiteful Solutions and partner in Spyder Capital Corp., has been named as the first CEO of a three-way angel group alliance. Joss has a cumulative 20 years of business experience and has been an angel investor for a decade. She has served as an executive member, board member and angel investor at York Angel Investors, and a World Angel Investment Summit chair and marketing chair for the National Angel Capital Organization. She will begin working for The Alliance full-time in the fall.
"I am delighted to take on this new challenge," said Joss. "With over 185 investors represented, the existing strength of these three leading networks will be further leveraged and lead to countless opportunities to expand relationships with new communities and entrepreneurs. I'm thrilled to join the team and help drive this new partnership forward."
"Successful startup founder applicants now pitch to all three Angel groups in the same week," said SWO Angels CEO, Dennis Ensing. "By presenting to the full network, companies have a higher likelihood of filling larger raises by being exposed to the groups' combined available capital, sector expertise and investors."

---
Featured Business Event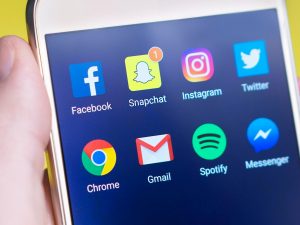 Social Media Made Simple | June 25, 2019, 9:15 a.m. to 12:15 p.m.
Hosted by the Small Business Centre and facilitated by Cara Campbell of CC Social, the Social Media Made Simple seminar will walk you through the most popular social media platforms, how they work and, most importantly, how to make them work for you and your business.
Building on the basics, the seminar will then cover tips and tools to make managing your social media easier and less time consuming, as well as a talk about how to keep your branding consistent across all online platforms. (Facilitator's note: It would be helpful, but not required, if participants bring a laptop or smart device.)