Rritual appoints Dr. Mike Hart as president
Rritual, a premium North American Brand in the emerging functional mushroom market, expands its leadership with the addition of specialized plant-based physician
VANCOUVER, B.C.-BASED Rritual, a premium brand in the emerging functional mushroom market, has announced that Dr. Mike Hart has been named as the president of North America's leading mushroom adaptogens company.
Dr. Hart has more than six years of experience in plant-based therapy, including owning and operating his own family medicine clinic in London, Ontario, the ReadyToGo Medical Clinic, where he regularly integrates plant-based wellness techniques, seeing optimal success with his patients in supporting them to treat common symptoms such as pain, inflammation, insomnia, depression and much more. His mission is to help his patients integrate plant-based therapies to lead the healthiest lifestyle possible.
Rritual, the rapidly growing North American leader in the emerging functional mushroom market, is transforming the functional food industry with their Reishi, Chaga, Cordyceps and Lion's Mane mushroom focused super food product portfolio, which currently includes elixirs, mixes and shots combined with synergistic adaptogenic herbs. Their data-backed, unique formulations for their premium, plant-based elixirs include key ingredients to help support cognitive function, stress relief and boost immunity.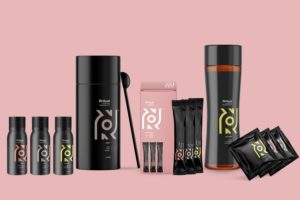 The Rritual product lineup includes a wide variety of east-to-use products, from elevated morning starts and evening ritual to mood enhancing elixirs, ready-to-drink beverages and on-the-go quick shots
"I am very excited to be joining the Rritual team," said Dr. Mike Hart. "I believe Rritual has a great business model and product portfolio, in addition to a talented and passionate management team that uniquely positions it for success in the emerging plant-based industry.
"Their mission to help people adapt to modern life and prove that mushrooms are one of the world's greatest superfoods is a perfect fit with my own wellness practices as a physician, and personally as an individual who is passionate about mental and physical health."
Currently one of the world's foremost experts in plant-based medicine, Dr. Hart began studying nutritional biochemistry at Memorial University and completed his degree in 2006. After completing his undergraduate degree, he obtained his medical degree at Saba School of Medicine in the Netherlands Antilles. In 2014, Dr. Hart became the first physician in London to open a cannabis clinic.
"My belief is that mental fitness is a daily ritual, and Rritual's product portfolio and approach completely supports my current research and values as a seasoned, plant-based practitioner"―Dr. Mike Hart
His passion for patient care and wellness tools has helped thousands of patients to live symptom-free and to lead healthier lifestyles since he began practicing medicine. Dr. Hart is also the co-author of the Amazon best-selling ebook, Friendly Fire: Why Vets Are Lighting Up and Ditching Pills to Treat PTSD.
"Dr. Mike Hart is the perfect leader for Rritual," stated CEO, David Kerbel. "Dr. Hart's extensive plant-based medicine background, business development skills, passion for health and wellness and extensive trusted platform significantly strengthens our rapid expansion, brand presence and scalability in the emerging functional mushroom market."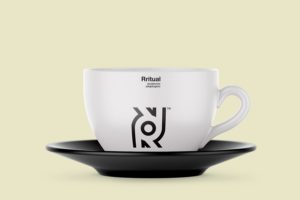 Adaptogens are natural plant-based, healing blends of medicinal mushrooms, super herbs, roots and fruit powders that help your mind and body deal with the stress of 21st-century living
Added Hart: "My belief is that mental fitness is a daily ritual, and Rritual's product portfolio and approach completely supports my current research and values as a seasoned, plant-based practitioner, having the tools and products available to individuals to help support their mental and physical fitness is of the utmost importance."
Launched in 2020, Rritual makes premium plant-based elixir products in small batches featuring mindfully-selected medicinal mushrooms and adaptogenic herbs. To help support and achieve an optimal need-state, Rritual offers a range of products to fit every lifestyle. Rritual produces simple mushroom adaptogen products with limited, yet very purposeful and organic ingredients.
You can find out more about Rritual by visiting wearerritual.com or find them on Twitter, Instagram, LinkedIn and Facebook.