A new tool from TechAlliance places SWO tech talent in view of hiring managers
TECHALLIANCE HAS LAUNCHED a new online tool to put tech talent in front of hiring managers at Southwestern Ontario technology companies.
Developed with support from technology leaders in the region, The (Rebuild) Roster is a directory of job seekers with technical expertise or with an interest in working with a technology company. Born out of discussions from the City of London Mayor's Economic Impact and Recovery Task Forces, this tool brings exposure to qualified individuals experiencing underemployment.
"Technical talent is vital to modern business productivity, and this need has been intensified in our abrupt global shift to digital," said TechAlliance CEO, Christina Fox, in a released statement. "Southwestern Ontario has a unique opportunity to demonstrate resilience and resourcefulness in the face of change. The more pathways we can make between skilled talent and innovative employers, the more jobs we can recuperate, and the better we can bolster our region's place in Canada's innovation economy."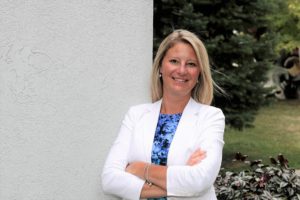 Photo: TechAlliance CEO, Christina Fox
By using The (Rebuild) Roster, job seekers can showcase a brief overview of their qualifications and public portfolios, and complement their active search with a continuous signal that they are open to being contacted about opportunities. The landing page also acts as a resource for job seekers to access support tools including a job board curated with roles in the region's tech sectors and an event listing to make network connections and accelerate professional development.
"Over the past decade, London has cultivated a cluster of tech leaders with a strong foundation of technology-based industry. When combined with the talent coming out of our marquee post-secondary institutions, talent should not be an issue, but we know that the bridge from talent to acquisition can be daunting," added Brad Lickman, director of sales at Digital Echidna. "That foundation has been rocked by Covid-19. Many in our industry have had to cut jobs and many talented people find themselves underemployed. That's why we, at Digital Echidna, are proud to support TechAlliance's (Rebuild) Roster. I'm proud to have been on the ground floor of this project, working with TechAlliance to create a forum that is all about connection."
Story Continues Below

"As digital workplaces become more popular, sourcing and retaining top, local tech talent is only going to become more challenging and competitive," added Peter Rocca, CEO at Start.ca "The (Rebuild) Roster serves as a centralized place to promote and source industry professionals in London and surrounding areas, providing a hub for both job seekers and industry leaders to connect. As a company proudly rooted in the Forest City, Start.ca recognizes the importance of identifying and engaging talent within our community and I am very proud to be a part of this initiative."
Job seekers are encouraged to add themselves to the roster starting today. In addition, a series of short live demos of the tool are taking place between August 4 and August 10, and are categorized for both job seekers and hiring managers.
For more information, visit www.techalliance.ca/rebuildroster.