The power of online hypnosis
Online hypnosis is convenient, easy to access and just as effective as working face to face
EVEN KNOWING WHAT we know now about the wide spectrum of events and services that can be virtualized, here's one that might surprise you: hypnosis.
In truth, online hypnosis pre-dated Covid, but the pandemic, with many people being homebound, certainly pushed more people onto the idea.
Julia Wooster took training last fall in doing online hypnosis, expecting it would be a good option for clients during our London winters, but jumped more significantly into the practice when the pandemic lockdown began last spring. 
"A lot of hypnotists have been doing virtual hypnosis for years," Wooster says, adding that the National Guild of Hypnotists "gave it their blessing this year ― since Covid started."
Whether you need help overcoming habits such as nail-biting, smoking, weight loss or releasing fears — all common issues that clients turn to hypnosis to help alleviate — social distancing measures don't have to mean you are cut off from accessing hypnosis.
"I understand because I lived it. I have overcome both smoking and nail-biting. Two of the hardest habits to break" ―Julia Wooster
"Online hypnosis can help people just the same as in-person sessions," Wooster states.
In fact, online hypnosis might even hold some advantages: it can be more confidential; more accessible; more comfortable for those who worry that hypnosis means the vulnerability of relinquishing their faculties (it doesn't — a common misconception). And business travel or vacation time does not mean that your sessions have to wait — you can continue to benefit from your sessions wherever you are. 
What's more, virtual hypnosis is not as significant or difficult a technological challenge as you might think.
"Basically, all you need to have is a good internet connection, a quiet room and the space to get comfortable," she says.
Generally, Wooster has found that people respond really well to online hypnosis — and that the at-home aspect helps new clients settle into the process, especially if it's their first time.
Her journey to becoming a certified hypnotist started on the other side, when she explored hypnosis as a way to stop biting her nails — something, she writes, that was harder to kick than cigarettes.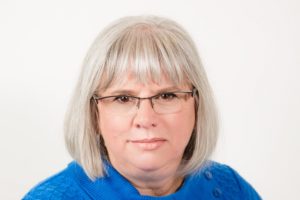 Julia Wooster, Certified Hypnotist and Reiki Master
"It was what inspired me to become a hypnotist to help people just like you," she writes. "I understand because I lived it. I have overcome both smoking and nail-biting. Two of the hardest habits to break."
Since that experience, Wooster has gone on to become a certified practitioner of both hypnosis and reiki. She makes a point of taking additional training as often as possible to be able to better serve her clients.
To her, it is the ultimate in empowering care — finding solutions within yourself. "It's holistic," she says. "It works on so many levels."
Virtual hypnosis has been a hit — so successful and convenient that it will be a regular option for clients well beyond Covid. It's also allowed her to expand her reach, now that geographical barriers have all but been eliminated.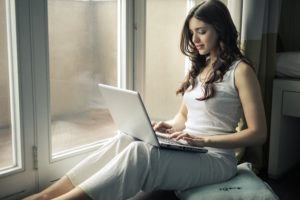 And with Wooster offering free consultations meant to help introduce you to what benefits hypnosis might offer, as well as whether hypnosis is right for you, it's never been easier to get started.
"Whether you live in Alert in Nunavut, Pelee Island in Ontario, Beaver Creek in Yukon, St. John's in Newfoundland or any large or small community in between," says Wooster, "as long as your have a stable internet connection, you can bring positive change into your life with online hypnosis."
To find out more about both online and in-person hypnosis, or to book your free consultation, visit A Butterfly's Touch Wellness online, or reach out to Julia Wooster at 519-204-8020 or [email protected].
---
This story was created by Content Studio, TreeTown Media's commercial content division, on behalf of A Butterfly's Touch Wellness.