EXAR Studio's new AR app puts the Western Fair on the streets — and area destinations in your pocket
TECHNOLOGY HAS ALWAYS had a home at the Western Fair. Nearly 150 years ago, that would have been advancements in farming equipment and steam-powered tractors, and through the decades the fair has ­showcased the latest and most exciting innovations for the farm, the home — and the midway.
This year, as the Western Fair pivots in response to Covid-19, EXAR Studios' new Engage app is front and centre, blending the history and traditions of the Western Fair with the latest in augmented reality technology to create a new and uniquely London experience.
As EXAR Studios' COO, Daniel Kharlas, sees it, if Londoners can't go to the fair, why can't the fair come to the people?
The work behind Engage started earlier this year when EXAR's business was severely impacted by the pandemic, and an opportunity arose for the team to revisit a project idea that suddenly seemed much more relevant.
"We want people to be able to go out their door, and within a 20- or 30-minute walk, reach an augmented reality ­experience" ―Daniel Kharlas
"We were looking, as a company, at what we could do for the community and what kind of technology would make sense," explains Kharlas. "We started to work on this idea that we'd been talking about in November and December — which didn't seem like a great idea at the time — and we decided to go for it."
With Covid presenting significant long-term challenges to the travel and tourism sectors, Kharlas says they "wanted to explore the idea of local tourism, and how people can get out and explore their neighbourhood and uncover its past, its present, its future, the arts, history and culture as a digital layer that you place on cities."
After months of development, pushing the boundaries of augmented reality with the support of partners across Southwestern Ontario and the financial backing of FedDev, the newly launched Engage app is ready to provide fans of the Western Fair the ability to share in the fun and ­excitement of this year's virtual event on their phones from almost ­anywhere in the city.
"We want people to be able to go out their door, and within a 20- or 30-minute walk, reach an augmented reality ­experience," Kharlas says, pointing out that the app will have experiences available in more than 30 different local ­neighbourhoods. "For some people, it will be right outside their door.
Story Continues Below

"We can geolocate these augmented reality adventures that represent the Western Fair where people live," Kharlas further explains. "Imagine Cowboy Fred and Doo Doo the Clown — these important characters that people connect to their ­experience at the Western Fair — we're going to be creating those characters walking around, talking to you, like Cowboy Fred explaining all the fair animals represented there in 3D."
Those unique experiences are key to setting Engage apart from other previous augmented reality apps.
"What we're trying to do is to push the medium and see how amazing an experience we can create. There are a couple of stories that are almost cinematic — you're standing there and watching an experience happen in front of you."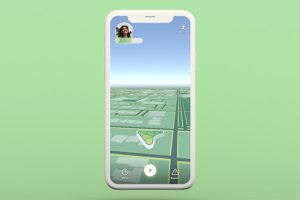 Kharlas outlines a similar approach that EXAR Studios will take for another Engage project that explores the history, culture and points of interest of Elgin County in partnership with the Elgin County Museum.
"From St. Thomas to Port Stanley, that's a huge area that we're covering with augmented reality experiences. There's so many amazing spaces in St Thomas, and it has this ­amazing and unique history with Jumbo, the army base and lots of ­stories that we're learning about as we develop the project."
And for even smaller communities, like Port Stanley, Engage will encourage visitors to go off the beaten path and discover more great experiences. "A lot of people just go for the beach, or maybe check out a gallery or two," says Kharlas. "What we're hoping to do is make it more of an exploration of the community, getting people out and about."

To view this story in Virtual Paper format, click here.