Council green lights two core developments
A pair of contentious downtown development requests receive council approval
CITY COUNCIL GAVE the green light to a pair of downtown development requests on Tuesday night.
A plan by Great West Life Realty to build an 18-storey and a 12-storey tower on Wellington Street overlooking Victoria Park cleared a major hurdle when council voted to grant a heritage alteration permit for the towers at 556 Wellington Street in the West Woodfield heritage district, despite concerns from advocates who said the building wouldn't fit well with the surrounding area.
The decision to grant the heritage alteration permit passed by a 9-5 vote with councillors Arielle Kayabaga, Steven Turner, Jesse Helmer, Maureen Cassidy and Anna Hopkins voting against. City staff are continuing to work with the developer on the final building plan.
Story Continues Below

Another vote gives Farhi Holdings Corp. permission to demolish a building at the corner of York and Talbot Streets following a debate over the issue of surface parking in the downtown core.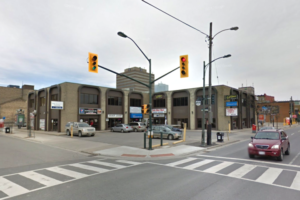 Farhi Holding Corp. will demolish the building at 120 York Street to make way for a surface parking lot
Farhi intends to use the space for parking and has offered no firm plans to develop the 120 York Street site.
Council still voted 11-3 to permit the demolition, with Hopkins, Turner and Kayabaga voting against.