Comet Bio awarded for Arrabina
Comet Bio's use of upcycled crop leftovers to produce Arrabina addresses demand for a sustainably sourced, clean label ingredient for food-and-beverage processing
LONDON-BASED FOOD TECHNOLOGY firm Comet Biorefining, Inc. has been awarded with the 2020 North American New Product Innovation Award from Frost & Sullivan, a U.S.-based business consulting firm.
The award is in recognition of the development and commercialization Arrabina, a gluten-free, prebiotic dietary fibre, used in food-and-beverage processing applications.
Headquartered in the Stiller Centre on Collip Circle, with additional offices in Illinois and Europe, Comet Bio upcycles food and farm leftovers – such as wheat stems and corn stalks – into healthy, sustainable and natural ingredients for use in supplements, foods and beverages.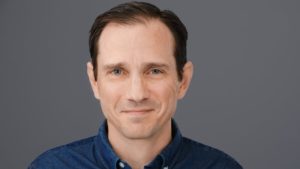 Photo: Comet Bio CEO, Rich Troyer
The sustainably produced prebiotic Arrabina is clinically proven to promote the growth of beneficial bacteria in the gut, help maintain healthy blood glucose levels and boost immunity. Comet Bio also has a line of Sweeterra syrups which are a sustainable and lower sugar alternative to traditional sweeteners with no trade-offs in terms of taste and performance.
"Comet Bio has continually expanded its product offering from its proprietary technology, building from its Sweeterra line of syrups The company's expertise has enabled it to ensure high reliability in the production of Arrabina as a GMO-free, sustainable, dietary fiber product," said Piyush Bhade senior research analyst at Frost & Sullivan. "Significantly, Comet Bio has obtained the Self-Affirmed Generally Recognized as Safe (GRAS) status for the ingredient, as well as a place on the US Food and Drug Administration's list of approved dietary fibers for use in F&B applications."
Arrabina is a Arabinoxylan prebiotic fiber, which is present in the bran, husks and shells of many plants. Unlike other companies that use whole plants, Comet Bio extracts Arabinoxylan from non-genetically modified (non-GMO) crop leftovers.
Extracting Arabinoxylan in a soluble form can be inefficient and challenging, but Comet Bio addressed this issue with its patented upcycling technology. The two-step process uses water and pressure to produce Arabinoxylan as a fully soluble powder with superior functionality in a wide range of food and beverage applications. By using upcycled crop leftovers to produce Arrabina, Comet Bio enables farmers to use their whole harvest and address food waste.
"Comet Bio partners with farmer cooperatives and producers. These partnerships have helped the company convert farm residues, such as corn stover, and wheat straw, into higher-value products," notes Bhade. "Ultimately, robust R&D efforts and unmatched product features provide the company with the momentum needed to establish itself as a leader in sustainable ingredients."
"We want to thank the judges for awarding Comet Bio with this prestigious industry recognition," says Rich Troyer, CEO of Comet Bio. "This award validates the hard work and progress we're making to solve the simultaneous challenges of reducing food system waste and building the future of functional ingredients that can close nutrition gaps."