Stepping purposefully through the pandemic, Dance London looks to a post-coronavirus future
Photo: Dance London owner and operator, Ashley Aarts
SINCE FIRST OPENING in 1993, Dance London has promoted a non-­competitive philosophy that centres on dancing for the love of art.
It was an environment Ashley Aarts was committed to maintaining when she purchased the dance studio from its founder, Ruth Anne Rogerson, in 2009.
Click here to read this story in magazine format
Aarts credits the approach with the making of a dance studio "family" — a supportive network of clients and relations that have stood by her and the studio despite the challenges associated with operating in the current Covid-restrictive environment.
"Most dance studios are down 50 per cent. We've dropped from 450 to 300 dancers. It's going to be tight this year and we will need to rebuild, but we'll be okay" ―Ashley Aarts
"I was a highly competitive dancer growing up," says Aarts, and that was certainly the norm for dancers in the studio she operated in Listowel before moving to London. "When I started teaching with Ruth Anne, it was like nothing I had ever experienced before. I loved the atmosphere. No ­competitions, no exams; everyone was there for the love of dance."
Since taking over Dance London, Aarts had steadily grown the studio to a roster of about 450 dancers. And early this year, having outgrown space on Langarth Street, she committed to move Dance London to the new ActivityPlex at Commissioners Road and Highbury Avenue.
Gearing up in a former Rona unit, ActivityPlex (www.activityplex.com) is a multi-faceted facility that offers a range of kids' programs and classes, such as dance, music, gymnastics, coding, martial arts and swimming, under one large roof. The business leases space to independent operators (such as Dance London), and for waiting parents, the centre is equipped with a coffee lounge, gym and free wi-fi throughout. The London facility is the third ActivityPlex, with additional operations in Burlington and St. Catharines.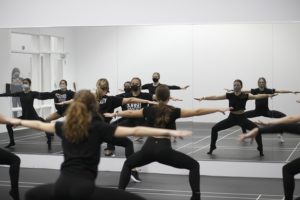 Aarts and her dance instructors were readying for March Break classes when the pandemic hit.
"It was a huge challenge — we had to shut down March 13. We locked ourselves in and filmed online content for all 89 classes that were scheduled to run that week and learned how to upload the videos for all of our students," she recalls.
"Then we found out that there was no end to the shutdown. We wouldn't be back in the studio to finish the spring session, and there would be no end-of-year performance. I decided to not charge fees for April and May, although some parents said, 'We understand you're a small business,' and paid the fees anyway. And we found a way to put on a virtual year-end recital. Every child put on their ­costume and danced at home; we filmed each one through Zoom and then had a professional company put all of them together to create a video."
Story Continues Below
Aarts used email and private Facebook groups to ­maintain communication with the dancers and their families throughout the spring and summer, despite planned summer camps being cancelled. She and her team focused on preparing for fall classes in the new location, not knowing what enrollment would be like or what Covid-related restrictions would be in place.
"It was a huge leap of faith," she says. "We were going from three studios to five, from 5,000 to 7,000 square feet of space. There were delays in construction because it was hard to find enough additional plywood — a dance floor requires two layers of regular plywood and ­furniture-grade plywood for the surface. This is a tight-knit dance community, and everyone is very supportive of each other. We even had parents volunteer to move our dance floors when we moved."
The new space was ready for the first live classes on October 20, with teachers and assistants wearing masks, class sizes reduced to meet health-unit guidelines and six-foot squares taped off for younger dancers, each six feet apart.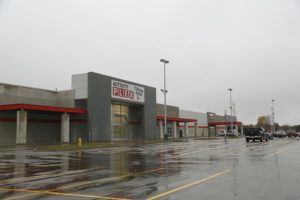 "The older dancers can move across the floor, as they understand and are very respectful of the need to keep their distance," notes Aarts. "The layout is much better here, more accessible for dancers of all abilities, and we have a large space for parents with viewing windows."
Happily, the majority of dancers are back, she adds. "Most dance studios are down 50 per cent. We've dropped from 450 to 300 dancers. It's going to be tight this year and we will need to rebuild, but we'll be okay."
And her decision to locate in the new ActivityPlex has already proven beneficial, says Aarts. "The other day we had a family walk by that was here for karate and they signed their daughter up for dance."

Kym Wolfe