From customized ground-up design to ­pandemic-related ­retrofits, it's a bullish time for the dental office ­construction market
Photo: Duo Building's John Relouw with dentists Laurie Baybayan and Barry Stewart of Stewart Baybayan Family Dentistry 
YOU'D BE FORGIVEN for associating the name Duo Building with residential projects. The company, founded in 1979 by Pat Malloy and Zoltan Balogh, has won numerous accolades for their residential renovations and custom homes, including six Renovator of the Year awards from the London Home Builders' Association.
But the next time you visit your ­dentist, take a good look around. It's quite possible that Duo Building played a role in creating that space, too.
To view this story in magazine format click here
The firm has been offering commercial services from the outset, says John Relouw, who runs the company alongside partners Pat Malloy, Mark Malouin and Keelan Malloy. And dental offices have always been part of the mix.
"Zoltan's father was a dentist, and I believe his brother was as well," Relouw explains, saying the dental office market was a natural fit, and it's a niche that continues to grow.
"We got a huge number of calls when Covid hit. The dental college wanted everything closed off" ―John Relouw
Duo Building has worked with "a couple hundred" dentists over the past few years, says Relouw, in places like Woodstock, Chatham, Kincardine and Sarnia, as well as in London.
As a full-service design-build ­company, Duo Building is able to assist with everything from a small project like preparing an x-ray room to the construction of a tailor-made dental practice.
"There are other companies who do it, but only a few who do it well," says Relouw, noting that designing and building a dental office requires more than just selecting comfortable ­waiting room chairs and a colour scheme that puts people at ease.
With dental operatories, sophisticated imaging equipment, ­sterilization rooms and laboratory facilities, as well as ever-changing government ­regulations to think about, Duo Building works closely with both dentists and dental supply companies to make sure every project comes together as planned.
Story Continues Below
And while Relouw says the prevention of cross-contamination has always played an important role in dental office design, Covid-19 forced the industry to make significant changes, fast.
"We got a huge number of calls when Covid hit," he says. Overnight, the open-concept dental office became a thing of the past. "The dental college [Royal College of Dental Surgeons of Ontario] wanted everything closed off."
Since March, Duo Building has worked to retrofit around 20 dental offices to meet new Covid requirements. "We've added doors; we've divided rooms by putting full glass partitions down the middle; we've put up plexiglass dividers as a temporary fix," Relouw explains.
Many dentists are also investing in portable HEPA air purifiers to improve the quality of air in their workplace. "Since we understand how dental offices work, we're able to get in there and help them figure it all out."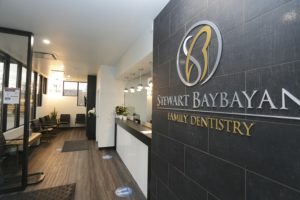 Relouw believes the global pandemic will have a lasting impact on dental office design. "I don't think you are going to see any more open-concept layouts with shared x-ray machines and sinks," he says. Large waiting rooms may also become a thing of the past as patients get used to checking in and then sitting in their cars until the dentist is ready to see them.
As for how the pandemic has affected Duo Building? "The restrictions on how many trades you can have ­working together has slowed things down, but it's gotten a little ­easier. And we've done everything we can to keep our guys safe and make them feel comfortable," Relouw says.
The biggest problem in the year ahead may be keeping up with demand. "We've never been so busy with the number of calls coming in. The toughest part is just trying to get ­materials. The costs have escalated. The supply has ­diminished. Many suppliers are running at half-speed and the ripple effect just carries right though."

Nicole Laidler