Taking your business to a new dimension
Whether you want to give buyers the feeling of being in a new home, help guests pick the perfect dining table or showcase the wonders of your venue, Cedars Immersive Marketing can help you do more business, faster
IF A PICTURE is worth a thousand words, imagine how much a virtual tour is worth.
Thanks to social media and online review sites, people today have become incredibly visual. This means that having visual content of your business ― that represents it to the highest level ― has become of vital importance. According to the Nielsen Norman Group, most users stay in a website less than 59 seconds. So, if you don't manage to capture a user's attention in less than a minute, you've lost them.
Oz Hamid, founder of London-based Cedars Immersive Marketing, says virtual tours provide viewers with an immersive way of exploring the most realistic virtual replica or "digital twin" of just about any space, on just about any device.
"With virtual tours, we enhance your online presence by bringing your businesses or properties to life," explains Hamid. "We can create a digital twin copy that allows viewers to instantly immerse themselves into your businesses. It's as if they were standing right there."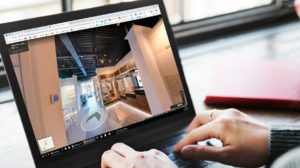 Not only virtual tours will visually engage your potential clients or customers, but it will give them the ability to get a much better idea of what you do and what you are able to offer as a business.
"Traditionally, virtual tours have been utilized primarily by the real estate industry, but just about any kind of business can benefit greatly from adopting virtual tours," says Hamid. "They are compatible with any device and allow buyers, clients and consumers a chance to virtually visit your businesses and showrooms.
"Put simply, virtual tours aren't just a fancy marketing tool. Produced the right way, they become core components in solving central business challenges. What's more, they benefit all types of businesses that need to grow their company's knowledge, build trust, improve their results online and achieve their goals offline."
Something for Every Business
With a 3D virtual tour or digital duplicate of a business, you can show your interior and product assortment, and even transmit the atmosphere of your space ― and it is all accessible to anyone from the comfort of home.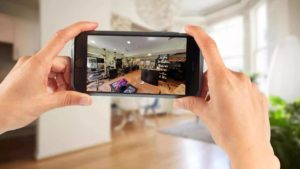 "One of my favourite features to add is virtual tags," says Hamid. "These little circles are added into each virtual tour and allow you to share marketing, training and educational content, such as videos and pictures, as well as links that allow your viewers to fully engage with your space and learn about what you offer. Virtual Tags are like your very own virtual assistant ― you can include links to your booking system, menus, training materials, or even just to learn more about what you do. 
"Virtual tours link directly to Google Street View, and with the 'See Inside' feature, people get immersed instantly into your space," continues Hamid. "It's a gamechanger."
Here are some benefits of virtual tours for different types of businesses:
Restaurants: Restaurants can upload a virtual tour right onto Google Street View so guests can see inside a space and view seating options. Built-in links can take viewers directly to order platforms, and Cedars Immersive Marketing can include a virtual menu and interactive videos.
Venues: Art galleries, museums and event venues benefit greatly by providing visitors with a guided tour option that walks people through a space and showcases everything on display. Staged showrooms and venues can also provide engaging and educational information about what is shared inside.
Automotive: Virtual vehicle tours enhance online marketing and provide customers with the ultimate information package. Inclusions can feature vehicle specs, video features and links to apply for financing and leasing options right away.
Health & Wellness: By sharing a virtual tour with patients, health and wellness operators can create a more comfortable experience before an appointment or a clinical visit. And by including videos, training and educational tips, visitors gain valuable and reassuring information prior to their visit.
Training Facilities: Businesses such as gyms, dojos and yoga studios can benefit from virtual tours by enhancing a clients' experience. Features such as a guided tour of the facility and its features can be augmented with training videos, equipment instructions and how-to explanations.
Education: Schools and educational facilities benefit by allowing parents, teachers and new students to see classrooms before they come in. Take a virtual visit to the school and walk through the hallways, check out the library, gyms and all the amenities the schools have to offer. Guided tours can also include educational content for viewing.
Hotels & Motels: You can give visitors the choice to view the rooms before they book as well as checking out the properties' amenities and features.
Insurance & Restoration: Capture spaces for inspection, damages, documentation, evaluations and insuring properties without having to be onsite.
Unlock the Power of Virtual Tours for Real Estate Professionals
Cedars Immersive Marketing is your all-in-one solution for residential and commercial real estate listings. By providing 3D Virtual Tours (using the Matterport Pro 2 camera), 4K still shots and schematic floor plans, real estate professionals can eliminate travel time and narrow down listings. 
As we transition into a more connected world, 3D Virtual Tours have become integral to the sales process. Realtors, brokerages and property managers realize that virtual tour technology provides prospective buyers with a better sense of a listing's layout, which essentially leads to closing more listings. By providing a shareable link, buyers get a chance to virtually visit properties as if they are standing right there, all from the comfort of their own homes.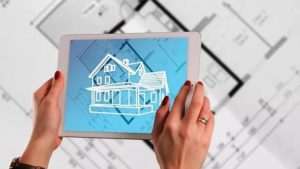 For contractors and developers, having digital duplicates on-hand makes it easy to share each stage of a project. 3D Virtual Tours provides for remote inspections, reduces the number of onsite visits, and even enables measurements all from within the virtual tour itself. 
With virtual tours, not only do you eliminate the need for taking and loading numerous pictures, but you also reach a broad range of clients worldwide. Prospective clients get the ability to walk through your listings anytime, which reduces the number of showing times. Change the way your clients view your listings and invest in the new norm.
At one point, we all adapted to using photos and videos which enhanced the way we market, sell and close listings. Now, as we are evolving into a virtual world, take advantage of this transition and make it work for you.
Visit Cedars Immersive Marketing today at www.cedarsim.com for more information or to book a consultation.
---
This story was created by Content Studio, TreeTown Media's commercial content division, on behalf of Cedars Immersive Marketing.