Jerry Pribil steps into politics
Restaurateur Jerry Pribil gets nod as PC party candidate for London North Centre
JERRY PRIBIL, OWNER and operator of Marienbad Restaurant and Chaucer's Pub on Carling Street and a well-known advocate for the city's hospitality and food-and-beverage sectors, has been announced as the Ontario PC Party's London North Centre candidate for the 2022 provincial election.
"Premier Doug Ford and the Ontario PC Team have done an extraordinary job managing these unchartered times," Pribil says in a release. "I want to join them in government at Queen's Park to bring the key issues and opportunities that matter to the region and those who live here to the provincial agenda."
Story Continues Below
Pribil has considerable local and international experience in the hospitality industry, including as general manager of the Station Park Hotel in London (now The Park Hotel London), general manager of the Jurys Inn in the U.K. and as president of the Armando Hospitality Group in the United States. He also taught at the University of Nevada and the International College of Tourism and Management in Austria.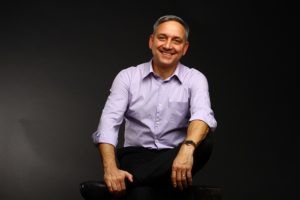 "As a small business owner, Jerry understands the value of hard work and what it means to serve his community," says Brian Patterson, president of the Ontario PC Party. "Jerry would make a great MPP and I'm excited to have him on our Ontario PC team."
London North Centre is currently represented by NDP MPP Terence Kernaghan. Last summer, Kate Graham was selected as the riding's Liberal Party candidate for the 2022 provincial election.