What's next for digital transformation?
Four trends shaping the post-pandemic digital transformation, and what it means for your organization
MAKE NO MISTAKE: The pandemic has changed the way we live and work. We can already declare that the coronavirus sparked a global digital shift from which there is no going back.
Here are four trends to watch and embrace as we prepare to open economies back up and continue down the road of digital transformation brought on by the pandemic.
1. A shift to embrace diversity and inclusion
Companies need every advantage they can get this year, and research proves that embracing diversity and inclusion increases profit, revenue and innovation. Diversity is better for business and it's better for the economy.
Story Continues Below
As more companies lean in to how they can attract and retain diverse talents, we can count on a leveling of the playing field for all to excel. Those companies who have embedded these practices into the fabric of their culture already will have an advantage.
2.The rise of the "anywhere" operation
An "anywhere" operation allows a company to conduct almost every aspect of its business remotely. It scales up and down as demand ebbs and flows. It enables teams to react flexibly and efficiently to opportunities. And it reduces friction standing in the way of a sale.
Companies are already rethinking how they design and use offices. Many, including Shopify and Google, have already introduced a "work from anywhere" policy for employees and are reducing physical office space. This shift means companies have access to talent anywhere in Canada — or the world.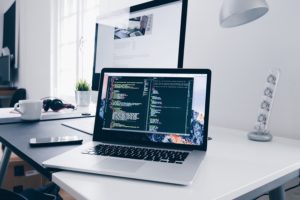 The digital shift may also lead to challenges building a dynamic company culture. Without in-person meetings and other office events to help promote vision and values, some employees may feel isolated and disconnected. With employees out of the office, every company must be mindful of prioritizing their culture.
3. The digitization of the employee experience
Businesses have long prioritized customer-facing solutions such as contactless payments, but it's just as important to digitize the employee experience — particularly when they aren't in the office. Finding creative ways to engage employees will be more important than ever and companies will invest heavily in digitizing the employee experience in the coming months.
There is compelling value to be had from this employee-focused digitization. A report by Gallup found organizations that score in the top 20 per cent in engagement enjoy a 41 per cent drop in absenteeism, 59 per cent less turnover and 21 per cent greater profitability.
Story Continues Below
One way to improve engagement is to adopt tools that micro-target employees for their feedback on workplace culture, support programs and career development needs. This creates a personalization similar to the way brands use data to target consumers with promotional offers.
Workflows are another great place to start. Many businesses simply transposed offline processes into the digital world, but that won't lead to a productive or satisfying workday. Instead, teams need to streamline workflows and take advantage of automation, where possible, so employees aren't overwhelmed with regular changes. ProcedureFlow, Beanworks and Kiite are three Canadian start-ups with solutions that can help.
4. The growing influence of the Internet of Behaviour
The average person produces 2.5 quintillion bytes of data every day through their connected devices. This presents businesses with an extraordinary opportunity to get to know them better. When that information is stitched together into a coherent narrative, companies can influence customers in powerful ways — the so-called Internet of Behaviour.
Story Continues Below
Competitive advantages truly emerge when firms create detailed snapshots of their customers. An AI enabled customer data platform that unifies data from disparate sources is invaluable to create that snapshot. It allows businesses to build more relevant relationships with customers and pre-emptively address their needs. Customers don't like to give their data away without getting something valuable in return; the Internet of Behaviour helps companies address that concern.
The tip of the iceberg
Together, we have faced unthinkable challenges over the past 18 months as individuals, professionals and entrepreneurs. We've seen more robust digital transformation in the year and a half than we have in the past decade, and it's just the tip of the iceberg. Companies that quickly rise to the challenges by prioritizing their employees and their customers while embracing technology will thrive.
We are truly at the start of an exciting new era of global commerce; now it's up to businesses to write their next chapter!

Michelle Scarborough, managing partner, strategic investments and women in tech venture funds at BDC Capital. Article courtesy of BDC