VersaBank adds AI pen testing
VersaBank subsidiary DRT Cyber enters partnership agreement to provide AI penetration testing
Photo: VersaBank president and CEO, David Taylor (file photo)
LONDON-BASED VERSABANK, a fintech firm and fully digital Canadian Schedule I chartered bank, is stepping up its cybersecurity offerings in partnership with an American firm to provide AI-powered automated security testing.
VersaBank's subsidiary in Washington, D.C., DRT Cyber, announced that it was entering into a reseller and development agreement with EzoTech, the makers of a product called Tanuki, described as "the world's first agent less, fully autonomous AI driven penetration-testing platform."
To boil it down, the partnership allows VersaBank to offer this service to new and existing clients. VersaBank continues to expand into the cybersecurity space after they purchased Digital Boundary Group, an IT security firm founded in London, last November.
Story Continues Below
"Our agreement with EzoTech is a significant step forward in our strategy to expand DRT Cyber's suite of cybersecurity offerings to complement existing services to our clients, as well as attract new clients, as we leverage our acquisition of Digital Boundary Group last November," says David Taylor, president and CEO of VersaBank and DRT Cyber.
"The addition of AI-powered, automated penetration testing, followed by a continuous, automated cyber security reporting solution, designed for organizations large and small, will significantly help expand DRT's client roster, as the identification of cyber security vulnerabilities moves to the top of the priority list for IT departments globally," Taylor adds.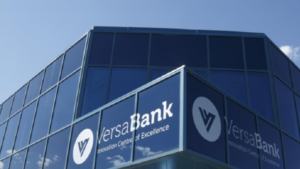 Penetration testing (or pen testing as it is often called) refers to the process, essentially, of testing a network's security by trying to beat it. In technical terms, pen testing is the process of simulating a cyber attack against an organization's assets and infrastructure to identify both strengths and weaknesses in security controls and processes to help protect against real-world cyber threats.
Rather than hiring IT specialists (or a helpful hacker) to do it, DRT Cyber is partnering with EzoTech to make use of their pioneering "autonomous cybersecurity penetration testing platform."
Story Continues Below
"We are very pleased to be working with the team at DRT Cyber," says Xristos Silaidis, president and CEO of EzoTech. "Our fully autonomous, AI-driven penetration testing platform is licensed and deployable in a number of ways: as a stand-alone testing platform; as an autonomous test in combination with manual testing resources; and also ultimately as the engine for continuous reporting at the executive and working levels, to deliver a high level of confidence to organizations that their systems, networks and assets are well positioned to thwart cyber threats that are growing globally at an accelerating rate."
"In today's IT environment, in which systems are being continuously deployed, updated or moved, continuous cyber security testing is essential to ensure that an organization's IT systems are resistant to adversarial attacks 24/7, every week of the year," adds Gurpreet Sahota, chief operating officer, DRT Cyber. "Our goal is to provide an automated and continuous cyber security reporting solution that not only is best-in-class for large organizations but also fits the IT budgets for the mass market of small-to-mid-size businesses and government entities."

Kieran Delamont