Siskinds announces lithium-ion class action settlement
$21.3 million in class action settlements approved for distribution for lithium ion battery price-fixing
LONDON-BASED SISKINDS LLP, along with Sotos LLP (Toronto), Camp Fiorante Matthews Mogerman (Vancouver) and Belleau Lapointe, s.e.n.c.r.l. (Montreal), have announced approval of a protocol for the distribution of settlement funds in the Canadian lithium-ion batteries (LIBs) price-fixing class action. 
First commenced in 2013, the class action alleges price-fixing in the market for LIBs and certain products containing LIBs.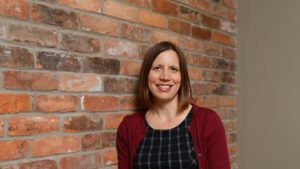 Siskinds partner, Linda Visser (file photo)
Settlements totalling $21.3 million have been reached with seven defendant groups. The settled defendants do not admit any wrongdoing or liability. The Ontario and Québec courts approved the settlements and a protocol for distribution of settlement funds.   
Story Continues Below
"The settlements represent significant recovery for Canadian consumers and businesses," says Linda J. Visser, partner at Siskinds and a London Inc. 2019 20 Under 40 recipient. "We encourage affected Canadians to apply for settlement benefits to recover money they should never have been charged in the first place. We have designed a claims process that is easy to use ― particularly for consumers."
Anyone who purchased LIBs or LIB Products in Canada between January 1, 2000 and January 1, 2012 is eligible to claim settlement benefits. Individuals can claim for undocumented purchases. Subject to further court order, undocumented claims will be paid $20. Claims can be filed online at https://batteriessettlement.ca/ on or before December 17, 2021.