3M rolls out 'Work Your Way' model
New hybrid work arrangement allows 3M Canada employees to choose how and where they work
AS PART OF a corporate global initiative, London-based 3M Canada is rolling out a 'Work Your Way' hybrid workforce model, hoping to extend greater flexibility in remote and in-person work to its employees.
The initiative essentially makes permanent many of the adaptations forced by the pandemic. Workers will be able to choose whether they want to work remotely, in the office or some blend of the two.
"We're introducing a new model of working, Work Your Way, which puts our employees first and allows them to build a personalized plan ― whether to work remotely or hybrid," the company tweeted last week. "We believe innovation can happen anywhere and we're helping employees do just that."
Story Continues Below
President of 3M Canada, Penny Wise, says that the company's interest in flexible work schedule goes back to 2015 when they begin allowing more hybrid work arrangements ― way before "hybrid work" was a household phrase.
"It really gave employees, even back then five or six years ago, the power to work where and when they worked best," she tells London Inc. "I think [Work Your Way] takes on many of the same elements. With this Work Your Way model, it really amps up the flexibility."
"We know how hard our employees are working and we trust that they are going to build on that" ―Penny Wise
The move will see 3M join the ranks of other global corporations who have embraced hybrid work arrangements at a time when the pandemic is easing and workers' preferences for what a "return to work" begins to shake out. Ford, Microsoft, Apple and several other large companies have all announced some version of a hybrid or remote work model, ostensibly in an effort to adapt to employees who now have a range of expectations and preferences.
It's not just in the tech space, either. While many of the companies that have been early adopters of hybrid work have been tech firms, several manufacturing and distribution companies, including Ford and Target, have also announced similar commitments to hybrid work.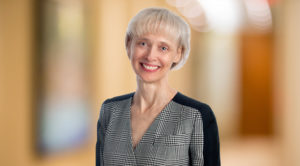 3M Canada president, Penny Wise
For 3M, having five years of experience with flexibility ought to help make the new program stick, in part because there is a foundation of trust, Wise says. "We know how hard our employees are working and we trust that they are going to build on that," she says, adding that the pandemic demonstrated first-hand "just how much you can get done through a virtual organization."
In effect, 3M's hybrid work program is not a single work policy, but rather a framework for hundreds, if not thousands, of different versions. Wise says that there are basic tenets, and that each individual policy will have to take into consideration things like local labour laws, but each office will be able to run their ship how it best suits them.
"I would root it all in a very good, thoughtful conversation between employees and their supervisors," she explains. "3M is not going to set expectations on how many days an employee should be in the office, for example. There are tenets and principles that we are putting into place for global consideration, but it really is being thought about locally."
Story Continues Below
The initiative will apply first to office workers, though the company has indicated that it will eventually figure out how to extend this flexibility to its manufacturing plant workers as well. Wise says about 400 office employees based in London will have this plan available to them, and she predicts that the bulk of them will opt for some combination of remote and in-person work. "We're really thinking about the moments that matter — when do we want or need to get together in the office?" she says.
While this policy works well for office workers, the company says it doesn't want to leave their manufacturing and production employees out — just that they have yet to figure out exactly what that looks like, as "production is production," and you can't do it from home. "We're figuring out ways where we can introduce flexibility into our production roles," she says. "I would describe it as 'considering and looking at options.'"

Kieran Delamont