Paystone acquires NiceJob
Paystone closes deal for reputation marketing platform NiceJob
ELECTRONIC PAYMENTS AND integrated software firm Paystone has announced the acquisition of NiceJob Inc., a Vancouver-based reputation marketing platform for service businesses.
The acquisition — Paystone's fifth in the past 24 months — is aimed at helping advance the company's goal of developing a central platform that can be used by local businesses to build their customer base.
Terms of the deal were not disclosed.
Story Continues Below
"Winning new customers is the biggest challenge most businesses have," says Tarique Al-Ansari, CEO and co-founder of Paystone. "We're solving this problem by giving companies the insights and tools they need to turn their customers into vocal advocates. Our vision is to create a unified platform that drives massive customer growth for service businesses. The acquisition of NiceJob brings us one step closer to achieving that goal."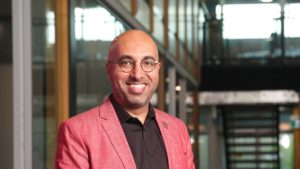 Paystone CEO and co-founder, Tarique Al-Ansari
Founded in 2018, NiceJob has posted year-on-year revenue growth of more than 150 per cent. Following the acquisition, NiceJob will maintain its Vancouver office, and company founder and CEO Lars Kristensen will become Paystone's chief product officer. In his new role, he will head the combined product and technology team and advance customer-driven growth.
"Businesses that invest in creating great customer experiences grow faster and profit more than those that don't," says Kristensen. "Our platform makes it easy for companies to know how to provide better experiences to their customers, and then motivate their happy customers to share their experiences with others. This creates rapid customer growth at a fraction of the cost of traditional paid marketing channels."
Story Continues Below
As a combined entity with NiceJob, Paystone will have a client roster of more than 30,000 businesses that process over $10 billion in bankcard volume annually. The acquisition of NiceJob also adds to Paystone's partner and integrations network, builds out its product suite and expands its technologies.