Partnering to provide more
AutoVerify partners with iA Dealer Services to help automotive dealers sell more finance and insurance products
AUTOVERIFY, SPECIALISTS IN digital retailing solutions for automotive dealers, has announced a new partnership with iA Dealer Services to help automotive dealers increase finance and insurance (F&I) penetration.
A division of Quebec City-based Industrial Alliance Insurance and Financial Services Inc., iA Dealer Services provides aftermarket insurance and protection programs to automotive dealers to help them optimize their finance and insurance business streams.
iA Dealer Services products are now integrated into AutoVerify Spotlight, which is part of the Digital Merchandising function in the AutoVerify Digital Retailing Suite.
Story Continues Below
AutoVerify is a division of London-based software solutions firm Mobials Inc.
A one-stop-shop for a dealership's digital retailing needs, the AutoVerify platform enables dealers to connect with online car shoppers by answering their pre-purchase questions instantly, and then provide the ability to build a "ready-to-desk" deal that is based on the car shopper's verified credit information.
"Consumers are increasingly doing more research before their first visit to a dealership," explains George Steinsky, vice president of national sales at iA Dealer Services. "AutoVerify enables consumers to gain a better understanding of our products and coverages in advance. We believe this will be a great advantage for our dealers as studies have shown that consumers using tools like AutoVerify are more comfortable buying because they have some prior knowledge of the products being offered by the F&I Manager."
AutoVerify Spotlight highlights iA Dealer Services products directly on the dealership website, increasing the likelihood of a customer purchasing iA Dealer Services products when the time comes to close a deal.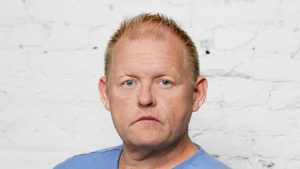 AutoVerify president, Marty Meadows
According to AutoVerify, studies have shown that 63 per cent of car shoppers are more likely to purchase F&I products if they were introduced earlier in the buying journey.
"This is a win for car shoppers, a win for dealers and a win for both AutoVerify and iA Dealer Services," says Marty Meadows, president at AutoVerify. "Partnering with a trusted industry leader like iA Dealer Services helps better educate consumers to improve their vehicle purchase experience, helps dealers sell more iA Dealer Services products and adds value to AutoVerify Spotlight.
"Dealers have also told us how much pressure it removes from the dealership F&I manager by allowing them to avoid awkward conversations when trying to sell F&I to customers who have already calculated the cost of their vehicle without being introduced to these product options in advance."
Story Continues Below
Brad Balkan, senior manager of corporate partnerships at AutoVerify, says third-party warranty and insurance providers have long been at the forefront of adopting more efficient ways of selling their products to gain market share over manufacturer captives.
"This partnership with iA Dealer Services demonstrates the value of AutoVerify Spotlight as an innovative solution to the challenge all F&I providers face ― less feet-in-store and fewer opportunities for dealers to talk about value-adding products and services, upfront."