"We can't keep doing this"
Business groups calls for immediate grant support for all affected businesses and a clear pathway to reopening
FOLLOWING MONDAY'S ANNOUNCEMENT of Ontario's return to a modified step two of the Roadmap to Reopen, groups representing business on the national, provincial and local level level quickly called for immediate financial relief for affected businesses and a clearly stated pathway to reopening. 
In a statement from the CFIB released Monday afternoon, its president, Dan Kelly, and Ontario directors Ryan Mallough and Julie Kwiecinski, stressed that a financial recovery has not begun for most Ontario business, with only 35 per cent of Ontario's small firms reporting normal revenues.
Story Continues Below
"We can't keep doing this. Two weeks to flatten the curve for the health care system is quickly turning into two years for small businesses affected by lockdowns and other restrictions," reads the statement.
"Closing gyms, indoor dining and arts and recreation venues is a particularly devastating way to ring in the new year for some of the hardest-hit industries already on their knees. In Toronto, indoor dining has already lost 408 days to closure. Gyms have lost 395." 
Story Continues Below
The CFIB is calling on the Ontario government to immediately reintroduce provincial grant support for all businesses affected in any way by today's announcement and provide an immediate pathway to reopening, pointing out that the average Covid-19 debt for an Ontario small business is $190,000, and 18.5 per cent are actively considering bankruptcy. 
"We recognize that public health and a healthy economy are intrinsically linked, however, sweeping new restrictions – impacting employers, workers and families – unaccompanied by immediate and commensurate supports is unacceptable nearly two years into the pandemic," adds Rocco Rossi, president & CEO, Ontario Chamber of Commerce. "We need a comprehensive plan that ties restrictions to clear, data-based metrics so that employers, workers, and families can plan ahead."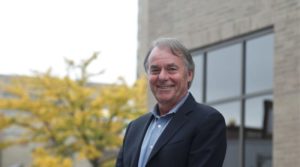 London Chamber CEO, Graham Henderson
Locally, London Chamber of Commerce CEO, Graham Henderson, released a statement echoing the concerns. 
"The London Chamber of Commerce is deeply disappointed to see the new restrictions from the Ontario Government's modified phase two re-opening plan imposed on businesses without the necessary corresponding supports to help those businesses through this challenging time," the statement reads.
Story Continues Below
Noting that grant funding has not been available since April 7, a day before the third lockdown began, the CFIB says that while the government's promised property tax/energy rebate program and tax payment deferrals will provide some relief, they are not nearly enough, not accessible today and will kick the debt can further down the road.
"Restrictions of any kind when businesses need to start making up for months and months of lost revenues will be the tipping point for many small firms. It is not lost on business owners that each time the Ontario government has closed businesses, they have gone well beyond the promised lockdown period."

Editorial note: Story updated January 6, 2022