The Best of Business Services: Spring 2022
Your source for exemplary business services providers in the London region, each setting the standard for excellence
TO MEET THE challenges posed by the pandemic, businesses had to react in agile and decisive ways. As we move into the next phase, now is the time for businesses to seek out and seize the opportunities emerging in the recovery.
To do so, businesses and consumers will be relying on trusted providers for the services and products they need as the economy starts to rebound and stability returns.
The following local businesses exemplify business done right, and offer an array of services, products and knowledge to keep your business and personal life on the right track.  
To view this feature in magazine format click here
---
Insurance Services:
Bruce Murray & Associates
Your trusted source for all of your insurance needs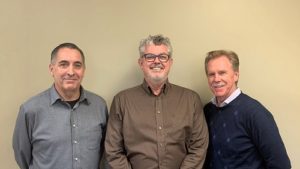 Photo: Richard Field, Marco Morlani and Phil Walker
MORE THAN 35 years ago, Bruce Murray started selling different types of travel insurance. Over the years, he built up a company that people grew to respect and trust. In June of 2007, David Janzen, also with 25 years' experience in the travel insurance industry, purchased the company from Bruce.
David retired in May 2019 and sold the company to his business partner, Phil Walker. Phil having worked with David for many years, was pleased to be the new owner of the company.
In October 2019, Phil hired Richard Field to join him, and with his experience he made a great new member of the team.
Then in the July 2021, Marco Morlani joined as a partner in the business, bringing with him more than 23 years of providing trusted advice to his home, automobile, travel and life insurance customers.
Today, Bruce Murray & Associates continues to be a trusted source for travel insurance, as well as business, home, auto and life insurance, delivering the value and quality on which people have come to rely. The helpful agents at Bruce Murray & Associates will provide you with a variety of insurance options and will assist you in selecting the product that best suits your needs.
888-632-6222 • www.brucemurrayassociates.com
---
Tax Services:
C & V Income Tax Services
Committed to taking the stress out of your business or personal tax experience, all while providing the best possible financial outcome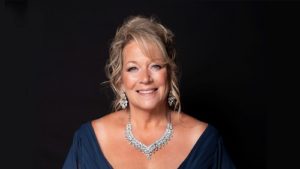 Photo: Crystal Volpe, president, C & V Income Tax Services
WHATEVER KIND OF tax services you need — from your first tax return all the way to your final one — C & V Income Tax Services is your best choice.
In business for nearly 35 years, C & V guarantees professional and accessible tax services that will maximize your return while giving you peace of mind — a rare and valuable thing come tax time. They've been named a London Top Choice recipient for four years running, a testament to their place in the city as a go-to for tax needs both big and small.
C & V started as a home-based business in 1988, so they have been in the same shoes as many entrepreneurs — a knowledgeable and experienced base which shines through in the preparation of personal, business, partnerships, final and trust income tax returns.
C & V is backed by a team of tax professionals with decades of experience between them to make sure that your experience is, above all, a comforting one. They have built a reputation for trustworthiness, and their signature five-point check means that even if communicating with the team remotely, you can rest assured that your information is in the hands of a trained professionals working with a full team dedicated to preparing your return reliably and accurately.
The qualified and professionally skilled tax consultants advise their clients on all facets of enforcement and regulatory regulations of the Canada Revenue Agency, and they are dedicated to promoting and encouraging personal and professional growth to provide the highest standard of service to their clients.
519-686-7607 • www.cvtax.ca

---
Connectivity:
Execulink Business Services
It's not just a product — it's a complete business solution!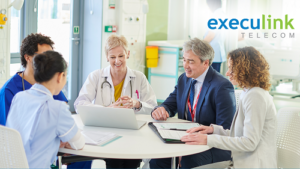 EXECULINK IS THE telecom provider for companies who desire a partner who is as committed to their success as they are.
Execulink doesn't simply sell products and services; they build long-term partnerships that their clients rely on to stay connected and provide the best solutions for their changing business needs. With this approach, Execulink delivers a complete solution, not just a "product".
They achieve this with a team of experienced and technical professionals who ensure their clients get the awesome experience they deserve. With their broad range of solutions, businesses can expect everything from needs assessment and network design through to the implementation and ongoing delivery of all their service requirements.
In today's world, reliable voice service and seamless data transfer are essential. Telecommunication is the foundation for businesses, governments, communities and families to seamlessly connect and share information. Execulink focuses on the availability, performance, scalability and redundancy of its communications infrastructure to satisfy today's business and technology needs.
Execulink continue to invest in local communities with network upgrades, increased service options and coverage expansion. Their strong relationships with national and global communications providers ensure the scale and accessibility required to meet the needs of small, medium and large enterprise businesses.
866-782-0868 • www.execulink.ca/business
---
Retail
Gordons Gold Jewellers
Committed to the customer experience, Gordons Gold has been delivering style, sophistication and award-winning jewellery designs since 1983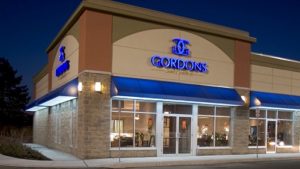 SINCE 1983, GORDONS Gold Jewellers has been demonstrating to each and every customer why they are one of the leading jewellers in London. Over the decades, they have built a reputation for quality, selection and customer service, and have guided countless Londoners through some of the most important purchases of their lives.
Whether its an engagement ring, an anniversary present or a custom piece, Gordons Gold Jewellers makes a commitment to create a warm and helpful experience for the customer. Their passion for beautiful jewellery shines through in their impressive collection of diamond and gemstone jewellery, many of them exclusive pieces which you won't find anywhere else.
Gordons is led by husband-and-wife team, Duane Bock and Loretta Gordon-Bock. Loretta, who grew up in the jewellery business and Duane, an award-winning designer whose custom work has helped attract customers to Gordons from all corners of the world, purchased the business from Loretta's parents in 2002. The studio is complemented by trained goldsmiths who work with clients to ensure that no part of the design, production or refurbishment process is intimidating or confusing.
A progressive and forward-thinking company, Gordons Gold is committed to the highest level of social, ethical and environmental responsibility in their business, and as a participant in London's CityGreen initiative, the business is focused on reducing its overall footprint, sourcing sustainable materials and chemicals and working to eliminate single-use plastics throughout the jewellery-making process.
519-473-3988 • www.gordonsgold.ca
---
Arts & Culture:
Port Stanley Festival Theatre
Canadian theatre is back at the Port Stanley Festival Theatre, with a full summer of programming including three world premier productions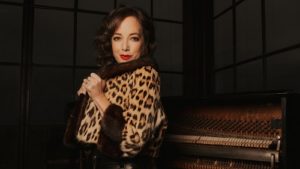 Photo: Gabi Epstein stars in Gabs Sings Babs

FOR MORE THAN 30 years, the Port Stanley Festival Theatre has welcomed audiences to the north shore of Lake Erie, entertaining them with Canadian works of theatre, all taking stage at the historic Village Hall.
After two challenging pandemic years, the Port Stanley Festival Theatre is thrilled to return to a full summer of programming in 2022, including featuring three world premiere productions!
The season launches with Gabs Sings Babs (May 31 to June 4), written and is performed by Dora Award-winning actress Gabi Epstein, who uses the music of Barbra Streisand to tell the story of her own show biz journey. The Crooner Show (June 7 to 11), featuring Rick Kish and Connor Boa, celebrates songs made famous by some of the greatest crooners of all time.
The world premiere of Norm Foster's My Hero (June 15 to July 9) is a look a change, love and new beginnings from Canada's master of comedy. In Our House (July 13 to 30), retirement is put to the test in another world premiere comedy by Murray Furrow.
Jamie Williams' two-hander comedy The View From Here (August 3 to 20), will get its world premiere with Williams starring along with partner Melanie Janzen. And closing out the season is Meet My Sister (August 24 to September 10), a comedy by Stratford's Bonnie Green about sibling rivalry and family secrets.
Check out the website or call the box office for ticket information, including a range of flexible subscription offerings.
519-782-4353 • www.psft.ca
---
Sports & Recreation:
velofix London
The premium mobile bike shop experience that gives you more time to do what you love — ride!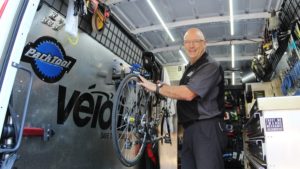 Photo: Tom Panabaker, owner, velofix London
BIKE REPAIRS DON'T have to be a hassle, and velofix London makes it easier than ever to get professional service for your bike — whether it's your weekend cruiser, dedicated road bike or ebike commuter. No more dragging your bike to the shop for a fix or tune-up — velofix London comes right to you.
Just book an appointment with their team, and velofix London will bring their mobile bike shop van to wherever you'd like — your home, your office or anywhere in between. And whether it's a simple repair, a comprehensive tune-up or you're looking to get a new bike assembled the right way, velofix London's technicians are equipped with the right tools and the expertise to get you on the road safely and with the peace of mind that comes with knowledgeable and trusted service.
What's more, the velofix London mobile bike shop is also set up with a mobile coffee machine and wi-fi, so even if you're stranded on the side of the road, you can relax while the pros do their work.
Locally owned and operated by Tom Panabaker, velofix is now in London, and repairs come with a 100 per cent guarantee: they aren't done until you are satisfied with their work and service. And velofix London mechanics are certified and have the skills to fix, service and build all types of bikes — from road, mountain and triathlon bikes to city, electric and kid's models, we've got you covered. Book now. Save time. Ride more.
[email protected] • www.velofix.com
---
Health & Beauty:
The Woodfield Surgical Centre
Dedicated to providing patients with safe, effective surgical and non-surgical facial treatments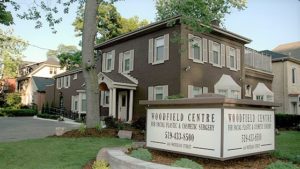 THE WOODFIELD CENTRE for Facial Plastic and Cosmetic Surgery is a state-of-the-art surgical facility in the historic Woodfield district of downtown London. Surrounded by century homes and large mature trees, the Woodfield Surgical Centre blends old-world charm with modern surgical facility innovation.
With drive-up parking and two waiting rooms, the Woodfield Surgical Centre provides convenient privacy in a comfortable and professional atmosphere. Whether patients are receiving minor procedures, such as Botox injections, chemical peels or injectable fillers, or more complex procedures, their needs will be satisfied in a friendly and safe environment.
For patients undergoing more complex procedures and are from out of town, the centre is one block away from a number of beautiful hotels in downtown London.
Dr. Corey Moore is the medical director of the private Woodfield Surgical Centre. Dr. Moore takes his time educating his patients about their options. His consultations include an extensive facial analysis personalized for every person he sees. This will often involve computer imaging, where a patient's picture is taken and then facial structures are adjusted to simulate post treatment results.
519-433-8500 • www.moorefacialsurgery.com
---
This story was created by Content Studio, TreeTown Media's commercial content division, on behalf of the participating businesses.