Pillar, TD partner to launch new coworking resource
The TD Zone will offer grassroots or volunteer-led organizations serving equity-deserving groups access to complimentary coworking space at Innovation Works
PILLAR NONPROFIT NETWORK announced on Thursday it has partnered with TD Bank Group to launch the TD Zone at Innovation Works in an effort to help empower equity-deserving communities and Indigenous leaders.
With financial backing from TD, Innovation Works will offer complimentary, flexible office space to grassroots and volunteer-led organizations at Innovation Works. Located at 201 King Street and owned and operated by Pillar, the Innovation Works coworking space is intentionally designed for social innovators, with over 100 impact sector organization and initiatives calling either based out of the flex space building or maintaining a desk or office presence there.
Story Continues Below
"At Pillar, we believe in the power of cross-sector collaboration to build an engaged, inclusive and vibrant community," says Mojdeh Cox, Pillar's president and CEO. "We're grateful to TD for their support and alignment on the need to support community recovery and build inclusive communities. Through the TD Zone, and continuation of our Indigenous-led learning and development programs, we're able to accelerate our progress on key areas of our strategic plan including building community capacity for equity, inclusion, and anti-oppression and fostering collaboration to drive transformational change."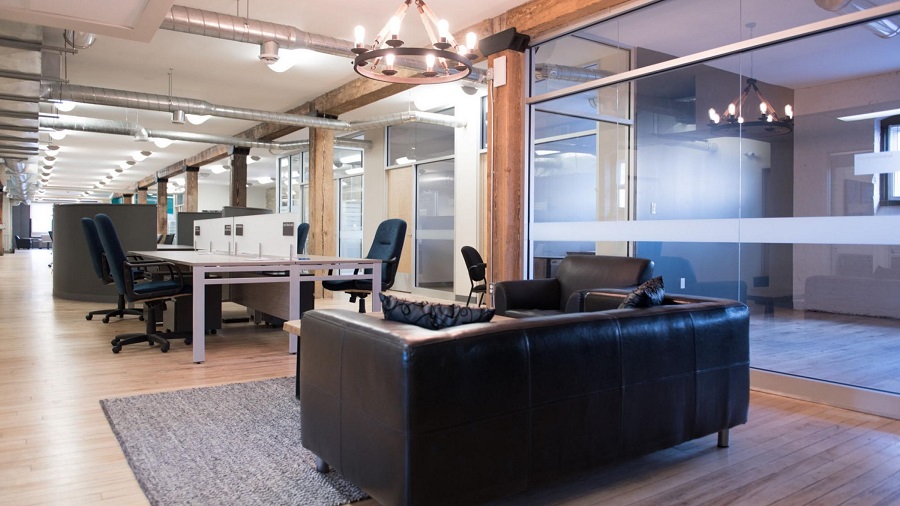 Coworking space at Innovation Works
For its part, TD says the partnership will provide a means to bolster post-pandemic community recovery, giving London-based TD employees the opportunity to engage with community partners at Innovation Works and participate in individualized learning around Indigenous history, treaties and reconciliation delivered by Indigenous community leaders with the support of Pillar.
Story Continues Below
"We are incredibly proud to partner with Pillar to bring the TD Zone to Innovation Works," says TD district vice-president, Keri Kowalski. "Innovation Works is a vitally important community resource in London and we are delighted to help make it and its programs more accessible to those who are working toward positive impact in our community."