From a kitchen counter to millions of bottles sold: How Pulp & Press became a made-in-London success story
WHEN PULP & PRESS was founded in 2014, there was no playbook for growth in the new juice economy. Sure, juice itself wasn't new, but the industry was evolving ― bringing new forms of organic juice to market in the form of cleanses, diets and more.
More importantly, customers were starting to look beyond messy countertop juice units for innovative and exciting brands and producers. It's in that environment that the Pulp & Press journey began.
Rolling out a line of raw, fresh, organic cold-pressed juices aimed at enhancing, nourishing and invigorating the body, Pulp & Press introduced its products to a London audience eager for a simple, nutrient-dense way to consume fresh fruits and vegetables.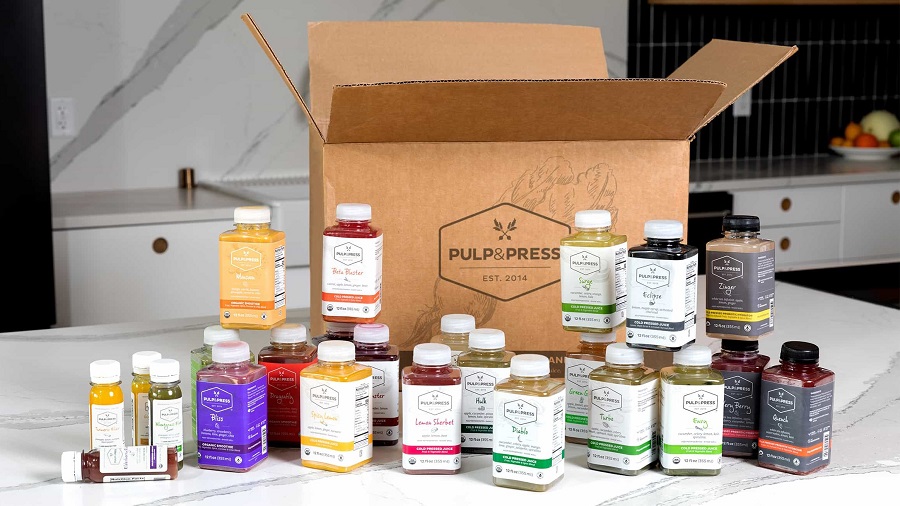 Pulp & Press was one of the first juice companies to ship juice cleanse kits directly to customers' homes
"We were just trying to make convenient, healthy options accessible to everyone," says co-founder, Michael DeLorenzi. (You might know DeLorenzi as the founder and president of Northern Commerce, Canada's top ecommerce agency, but he's also been at the Pulp & Press table from the beginning.)
As a startup juice brand, Pulp & Press was among the first to ship entire juice cleanse kits directly to customers' homes ― and the convenience was a hit.
"Back then, juice cleanses weren't very mainstream," DeLorenzi recalls. "They were just emerging, and we started shipping juice cleanses to the doorstep. We were the first to do that, and it was a bit of a gamechanger compared to the countertop juicer."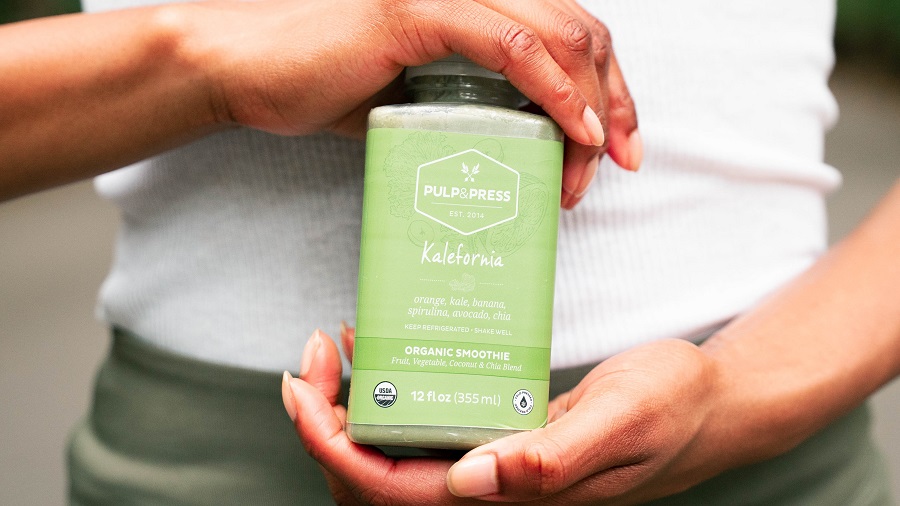 Each Pulp & Press smoothie contains 100% certified organic fruits and vegetables
Now, nearly a decade later and millions of bottles sold, the company credits much of its success to the loyalty of the London market — and at least a little bit to their customers' palates. In 2016, they put out a call on social media for followers to submit, and later vote on, their favourite juice recipes. They ended up producing a batch of the winning recipe, called Happy Belly, and sent it out to customers eager to test it out.
"We were really able to rally support from the London community in the early days," DeLorenzi says. "They kept coming back, they kept telling their friends."
Today, Pulp & Press is one of the largest organic cold-pressed juice brands in Canada, selling nationwide here as well as throughout the United States, with 100 per cent of its juice still produced in Canada.

"We started on a kitchen counter in London, and now we have a production facility in Quebec," DeLorenzi says. The product lineup has grown too, and now comprises juices, cleanses, infusions, smoothies and wellness shots, among others.
And although they've grown substantially, Pulp & Press has remained a down-to-earth operation, both in terms of their production processes and the culture they work hard to maintain. There's nothing in the juice that you can't pronounce, and each bottle contains three to four pounds of fresh, organic fruits and vegetables. That, and the growth of the brand, translates into a positive company outlook. "It's a cool place to work, knowing your products are available and accessible to almost 400 million people in Canada and the U.S."
And now that made-in-London success story is starting its next chapter with the launch of chef-prepared vegan and vegetarian meals, meant to complement their existing juice cleanse lineup. "We wanted to really focus on the vegan and vegetarian customers," says DeLorenzi. "They're underserved in a relatively crowded prepared-meal space."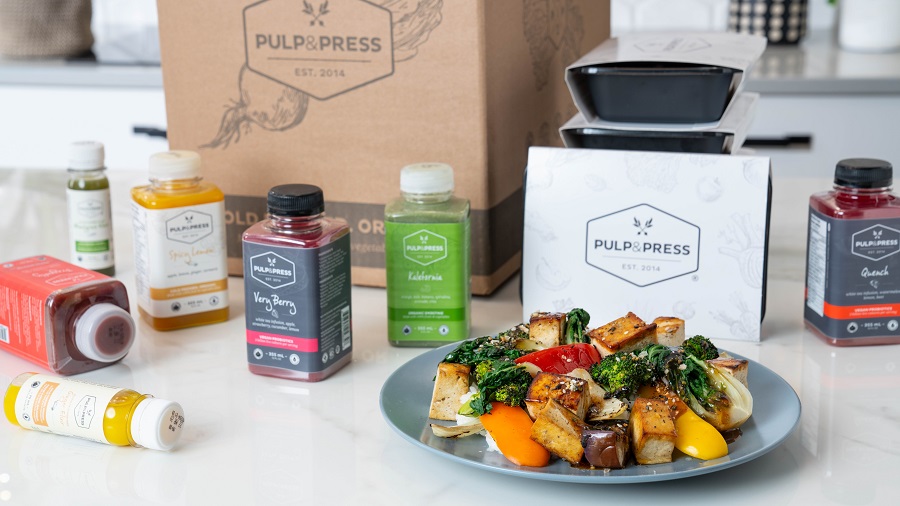 The newest product offering from Pulp & Press are plant-based, chef-prepared meals
Pulp & Press is also looking inward to improve, by increasingly focusing on their environmental footprint. "This year, we started to work on becoming more plastic neutral," DeLorenzi says, noting that they're working to remove the equivalent of 450,000 to 500,000 plastic bottles from the ocean. "It's something we're really excited about, and we want our customers to be confident that they're doing something good for themselves and the planet at the same time.
"We're fortunate that our products have been very successful, both in Canada and the U.S.," DeLorenzi says. "We think we've got a really good brand and really great products. Really, the sky's the limit."
---
This story was created by Content Studio, TreeTown Media's commercial content division, on behalf of Pulp & Press.