The Best of Business Services: Fall 2022
Your source for exemplary business services providers in the London region, each setting the standard for excellence
OVER THE PAST two and a half years, businesses have had to react in agile and decisive ways. And as we move into the post-pandemic phase, now is the time for businesses to seek out and seize the emerging opportunities.
To do so, businesses and consumers will be relying on trusted providers for the services and products they need as the economy starts to rebound and stability returns.
The following local businesses exemplify business done right, and offer an array of services, products and knowledge to keep your business and personal life on the right track.  
To view this feature in magazine format click here
---
Health & Safety:
Minco Wholesale & Supply
A new world of innovative solutions for all your business supply needs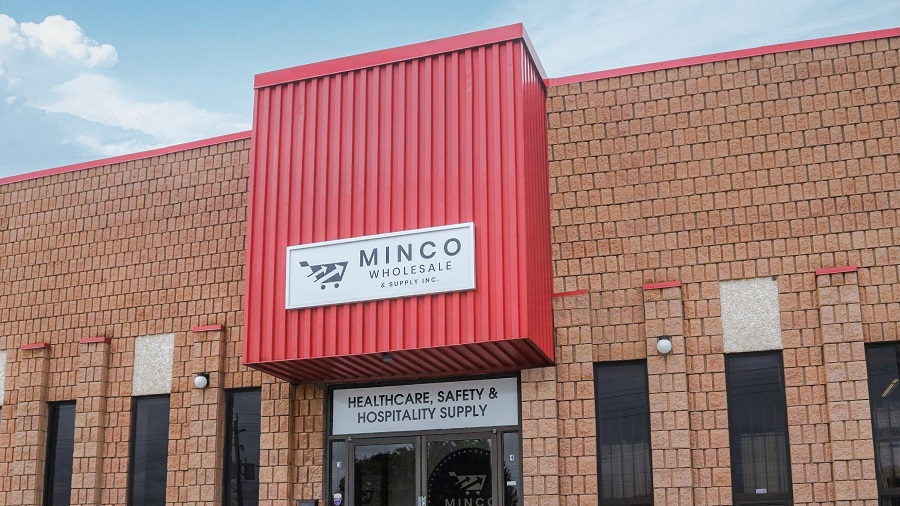 WITH OVER 15 years of proven experience, Minco Wholesale & Supply Inc. is a Canadian-based leading North American supplier of health, safety and hospitality products. Minco Supply specializes in the general supply of products to businesses within the medical, hospitality, agriculture, industrial and office sectors.
Throughout the pandemic, Minco Supply upheld its proven track record of excellence by ensuring businesses received their orders via an efficient multi-modal supply chain utilizing national and international marketplace resources.
With a well-earned reputation for dependability, Minco Supply is set-up to tackle just about any supply challenge. With thousands of products in stock and available to ship immediately, and with established access to product lines globally, clients can tailor replenishment methods for each product depending on their specific and unique needs. And with a warehouse and head office conveniently located at 3-1031 Hubrey Road near Highway 401, Minco Supply is positioned perfectly to service the whole of Southwestern Ontario and beyond.
"One mission is to continuously raise the bar of the customer experience by offering quality products with quick turnaround and competitive prices," says owner Nori Minicilli.
Renowned for quality products and fine customer service, Minco Supply demonstrates its mission statement and determination to be your number one choice when choosing a health and safety supplier. Whether it is for your business or personal needs, Minco Supply is ready to serve you and your business.
888-646-2611 • www.mincosupply.com
---
Real Estate:
JAAG Properties
An entirely new way to think about home ownership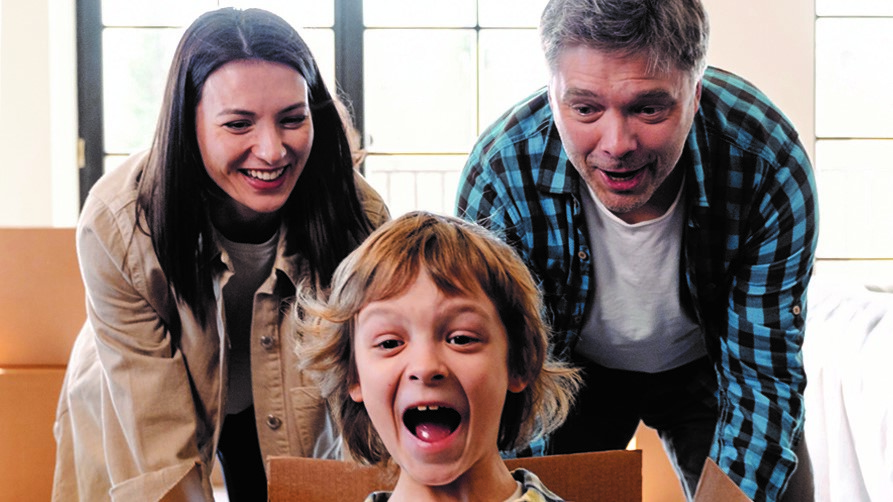 FOR SOME TIME now, the real estate market in Canada has felt increasingly split between renters and owners, as high prices, rising interest rates, and mortgage restrictions seemingly push the dream of homeownership further out of reach for many demographics.
Add to that an entrepreneurial, but non-traditional, younger generation of workers who don't necessarily tick off the many boxes required by mortgage lenders, and it's easy to appreciate why a proven and reputable rent-to-own option is so attractive in today's residential real estate market.
For the past eight years, London's JAAG Properties has been bridging this divide, acting as a partner to help individuals who may not qualify for a traditional mortgage — the self-employed, those repairing their credit, the upstart professionals, new Canadians — get on track to own a home of their choice.
Since its inception, JAAG has helped a growing number of people and families across Ontario experience the dream of homeownership. One by one, JAAG has worked with over 225 clients to find and purchase their home by providing alternative financing solutions, customized to each client's specific situation.
With a certified team of experts by your side, JAAG's Rent to Home four-step process can help you get the keys to your new home faster than you thought possible. They can assist you in finding a home, improving your finances, obtaining a mortgage, and owning the home you've been dreaming about.
1-866-JAAG-NOW (1-866-522-4669) • www.JAAGproperties.com

---
Connectivity:
Execulink Business Services
A complete telecom solution for your business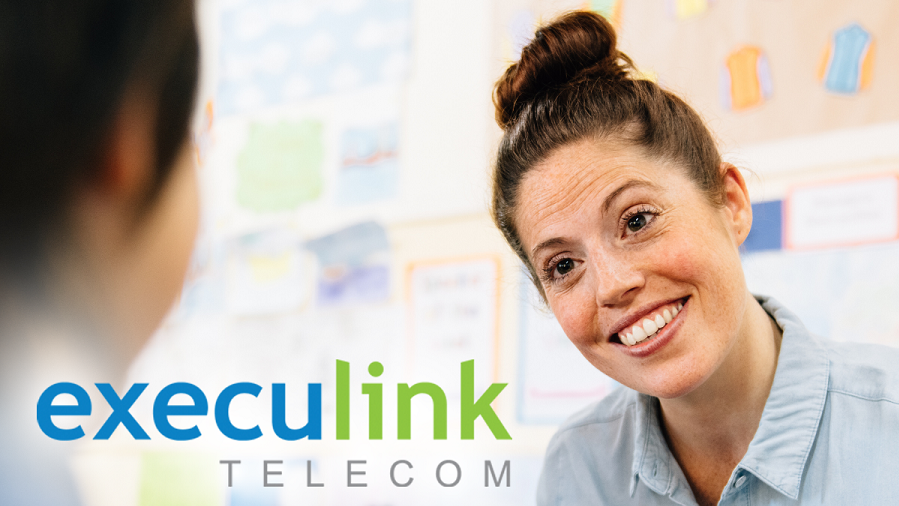 IN OPERATION SINCE 1904, Execulink Telecom is a leading telecommunications provider in Ontario providing homes and businesses with a full-scale suite of services including internet, voice, TV, mobility and network solutions.
Execulink is the telecom provider for companies who desire a partner who is as committed to their success as they are. At Execulink, they don't simply sell products and services; they provide customized solutions designed to meet their clients unique business needs and build long-term partnerships that their clients rely on to stay connected.
Execulink focuses on the availability, performance, scalability and redundancy of its communications infrastructure to satisfy today's business and technology needs. They continue to invest in local communities with fibre network upgrades, increased service options and coverage expansion, and have strong relationships with national and global communications providers to ensure the scale and accessibility required to continue to meet today's business demands.
"Execulink has been a key telecom partner we have trusted for over five years, delivering great services at competitive prices," says Teen Challenge Canada Inc.
Whether you operate a small or large organization, in urban or rural areas, Execulink can help your business with everything from needs assessment and network design to the implementation and ongoing delivery of all your telecom service requirements. With this approach, Execulink delivers a complete telecom solution. And they achieve this with a dedicated team of experienced and technical professionals who ensure their clients get the awesome experience they deserve.
866-706-2022 • www.execulink.ca/business
---
Print & Promotions
Signature Graphics
From design to manufacture to installation, Signature Graphics is your one-stop-shop for signs, displays and branding solutions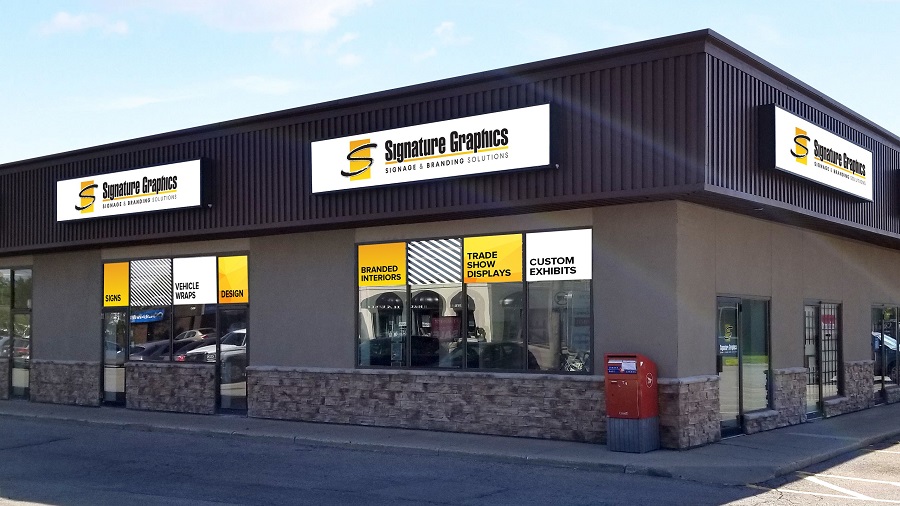 WHETHER IT'S THE first sign your customers see when they walk into your business or your display at an industry trade show, it's important for any business to make a strong first impression — and bold, professional graphics are the critical first step in doing just that.
Signature Graphics has years of experience in helping your business stand out in its field. Their unrivalled sign and branding solutions have helped many clients compete in increasingly competitive marketplaces, offering 360-degree solutions for corporate signage needs, display requirements, trade show exhibit installations, vehicle wraps and more.
Starting from the initial in-house consultation and graphic design, Signature helps develop your distinct brand identity and positioning, and can provide comprehensive production services — writing copy, sourcing images and designing your marketing materials. When the time comes to print, Signature can handle anything from small signs to interior wall finishes to car-sized decals. How big can you go? Pretty much as big as you want, and Signature has all the materials and expertise to make bring your branding to life.
No matter the budget, Signature applies the same attention to detail to all graphics and printing needs — and when the time comes for installation, Signature is there to take care of everything, offering the skilled hands of seasoned professionals to maximize the desired impact.
519-601-6297 • www.signaturedisplays.com
---
Sports & Recreation:
velofix London
The premium mobile bike shop experience that gives you more time to do what you love — ride!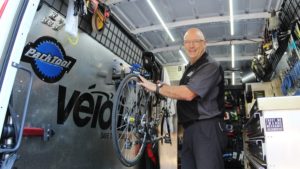 Photo: Tom Panabaker, owner, velofix London
BIKE REPAIRS DON'T have to be a hassle, and velofix London makes it easier than ever to get professional service for your bike — whether it's your weekend cruiser, dedicated road bike or ebike commuter. No more dragging your bike to the shop for a fix or tune-up — velofix London comes right to you.
Just book an appointment with their team, and velofix London will bring their mobile bike shop van to wherever you'd like — your home, your office or anywhere in between. And whether it's a simple repair, a comprehensive tune-up or you're looking to get a new bike assembled the right way, velofix London's technicians are equipped with the right tools and the expertise to get you on the road safely and with the peace of mind that comes with knowledgeable and trusted service.
What's more, the velofix London mobile bike shop is also set up with a mobile coffee machine and wi-fi, so even if you're stranded on the side of the road, you can relax while the pros do their work.
Locally owned and operated by Tom Panabaker, velofix is now in London, and repairs come with a 100 per cent guarantee: they aren't done until you are satisfied with their work and service. And velofix London mechanics are certified and have the skills to fix, service and build all types of bikes — from road, mountain and triathlon bikes to city, electric and kid's models, we've got you covered. Book now. Save time. Ride more.
[email protected] • www.velofix.com
---
Health & Beauty:
The Woodfield Surgical Centre
Dedicated to providing patients with safe, effective surgical and non-surgical facial treatments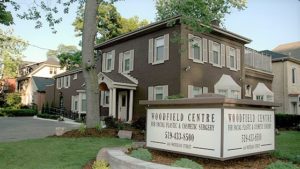 THE WOODFIELD CENTRE for Facial Plastic and Cosmetic Surgery is a state-of-the-art surgical facility in the historic Woodfield district of downtown London. Surrounded by century homes and large mature trees, the Woodfield Surgical Centre blends old-world charm with modern surgical facility innovation.
With drive-up parking and two waiting rooms, the Woodfield Surgical Centre provides convenient privacy in a comfortable and professional atmosphere. Whether patients are receiving minor procedures, such as Botox injections, chemical peels or injectable fillers, or more complex procedures, their needs will be satisfied in a friendly and safe environment.
For patients undergoing more complex procedures and are from out of town, the centre is one block away from a number of beautiful hotels in downtown London.
Dr. Corey Moore is the medical director of the private Woodfield Surgical Centre. Dr. Moore takes his time educating his patients about their options. His consultations include an extensive facial analysis personalized for every person he sees. This will often involve computer imaging, where a patient's picture is taken and then facial structures are adjusted to simulate post treatment results.
519-433-8500 • www.moorefacialsurgery.com
---
This story was created by Content Studio, TreeTown Media's commercial content division, on behalf of the participating businesses.