After two pandemic years, the Forest City Film Festival returns to in-person with an expanded programming that champions diverse voices in film
Photo: Forest City Film Festival executive director Dorothy Downs
SINCE ITS FIRST screenings seven years ago, Forest City Film Festival has grown to become not only a notable city event, but also a calendar highlight for Canadian filmmakers, says FCFF founder and executive director Dorothy Downs.
Click here to view this story in magazine format
"It's an important cultural touchstone, bringing together independent screen producers and experts from across Canada, and has been integral to building the film industry in the London region," she says.
Story Continues Below
And with the ability to return to in-person programming this year, the 2022 FCFF is shaping up to be the biggest yet. It kicks off October 15, with in-person screenings, workshops and events running for nine days in five venues, followed by an additional five days of digital availability for virtual ­viewers (the full slate of films will be revealed mid-September).
There are new initiatives this year along with repeat ­favourites, some with a new twist. As always, the ­competition portion of the festival will feature films with a connection to Southwestern Ontario. There are also Best of the Fest films on tap — a curated selection of films that have won at Cannes, TIFF, Sundance or other larger film fests that FCFF ­organizers feel local viewers will be interested in viewing on the big screen.
"Across Ontario, film is a $2.8-billion industry, and since the Film London office opened, we are starting to see some of that coming our way. The potential for spin-offs to local business is huge" —Dorothy Downs
With a new Sips and Cinema offering, participants can enjoy a selection of regional wine, beer and ciders along with a facilitated post-film discussion about the film or film topic, with the filmmaker and/or experts contributing to the conversation.
Project Pitch is back, offering feature filmmakers four minutes to pitch their film concept. Participants will be vying for more than $60,000 in prizes to help them bring their pitch to life — with the provision that the film is ready to head into production within 12 months with at least 50 per cent shot in London.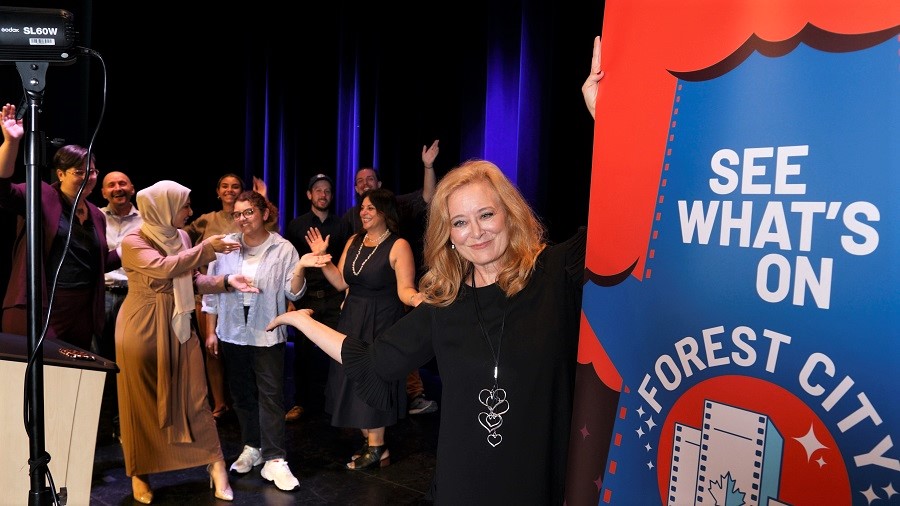 Additionally, Indigenous screenings will celebrate talent from Southwestern Ontario's Indigenous communities, and winners of the Forest City Youth Film Festival component, a banner event for area high-school filmmakers, will move on to compete in the Ontario Youth Film Festival. And the popular Ontario Screen Creators Conference, a series of events designed to educate and inspire filmmakers, has expended to include sessions on interactive gaming and music videos — particularly fitting this year, says Downs, since London has been named as Canada's first UNESCO City of Music.
Story Continues Below
"Every decent-sized city has a decent film festival. Our sponsors see the value of supporting the arts and recognize that for London to grow as a vibrant community you need to have that ­cultural vibe," says Downs.
"Across Ontario, film is a $2.8-billion industry, and since the Film London office opened, we are starting to see some of that coming our way. The potential for spin-offs to local business is huge."

Kym Wolfe