Simplifying the seller's journey
Your sales training is probably ­lacklustre. Dan Liska and SellWell want to fix that
Photo: SellWell co-founder and CEO, Dan Liska
TO UNDERSTAND WHAT SellWell is all about, you first need to know that Dan Liska is a salesperson. Of this fact, he is sure. It started early for him, he'll tell you, all the way back in grade school — way before he really had any idea what sales meant, vocationally speaking.
Click here to view this story in magazine format
"I fell into some sales-related things at a super young age — like grade three kind of age — without realizing what sales was at that point," he says. "It was like turning on a light in my life."
It turned a little more formal for Liska at the age of 14, when he started a small company called Vulcan PC in his hometown of Kincardine, helping folks far less tech-adept than he was.
Story Continues Below
The rest, at least for Liska, is history: He put himself through college at a sales position in an outbound call centre. He moved to London after he impressed Info-Tech's Joel McLean at a pitch competition. He then went on to work in sales at HRdownloads, build the inside sales team at 787 Networks, and then spent half a decade at Mobials Inc., where he built the sales team from the ground up.
"Professionally, there's no other way to put it — I've been around the block," he says. "But so what? The point here is all those positions sound different — and make no mistake, they are very different — but my personal formula for success in sales comes from boiling ideas down to their most simple state and creating processes around them. That's what gives you the ability to ­execute on your vision."
"We want to help millions of salespeople by giving them the most accessible sales knowledge possible. We want to build the Netflix of sales performance" —Dan Liska
Which brings us back to SellWell, Liska's recently launched startup, which you could describe as the ­culmination of his sales experiences. SellWell is a membership-based online platform built to facilitate and centralize access to sales knowledge, be it beginner training, advanced theories, tools or templates.
"We want to help millions of salespeople by giving them the most accessible sales knowledge possible," Liska says. "We want to build the Netflix of sales performance."
Sales, as an industry, gets more than its fair share of bad press, Liska says, and it's made harsher by the way the job is structured. Salespeople are ­sometimes seen as plug-and-play components of a workforce rather than assets to be developed and nurtured.
"Often," he says, "we are set up to fail by the companies that hire us. There's no training — it's just 'go figure it out.' And there are often some very unrealistic targets."
Story Continues Below
Pointing to statistics that show a 34 per cent annual ­turnover in the sales profession, Liska says that, in the absence of tools and education, the only answer in many instances is to work longer hours. "Right now, salespeople pay for their successes with their mental wellness."
SellWell is built around four primary pillars. The first is to bring sales knowledge from around the world into one easy-to-access place, and to organize it into curriculums and training modules. The second is to create scalable, turnkey processes that work to enable sustained growth; and the third is to provide tools, templates and resources to support that growth.
The fourth pillar, explains Liska, is the technology piece. "It's the tools that takes sales from being just possible to [being] easy."
Liska refers to this concept as 'open-source sales' — the aim being that just as open-source software makes accessible the work of smart coders, open-source sales make accessible the knowledge of the broader sales community.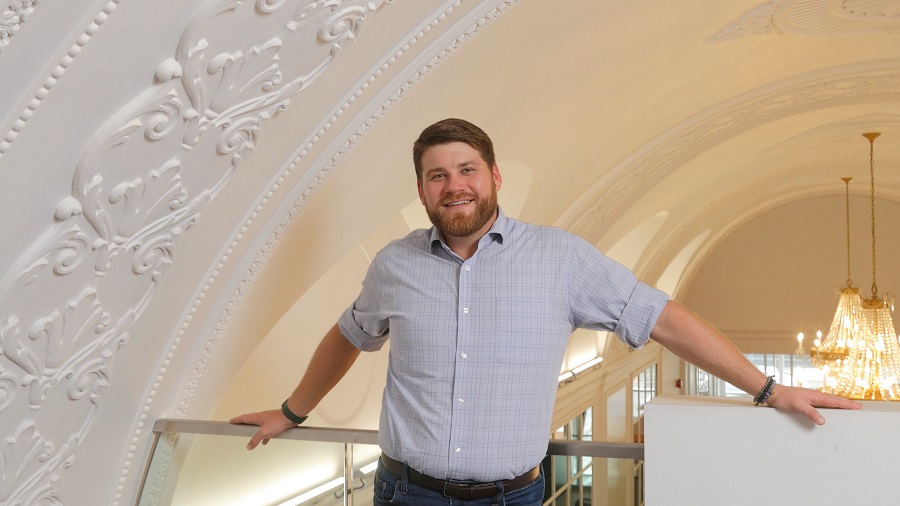 "I strongly, strongly believe that the age of the sales expert is dead," he says. "It's always the same information being rehashed, updated and repackaged — and then slapping a bigger price tag on it."
It's a bit of a rough analogy, but just as Wikipedia aims to democratize access to information, SellWell hopes to ­democratize access to sales education.
As Liska and his partners (a team that includes Mobials co-founder Marty Meadows) grow the business, they will expand their audience. Right now, they are operating in a beta period with a handful of clients. That will be followed by opening the platform to corporate clients in early 2023, and then making the broader monthly-fee membership ­component available to salespeople globally following that.
Story Continues Below
"The beautiful part about this is it is not industry specific," Liska says. "A manager of retail sales can look at the same information as a manager of software sales and understand that these are the same fundamentals."
It's often been said that salespeople are born, not made. But if ever there were an assumption that Liska and SellWell are keen to see torn down, it's this. Liska says million of people try their hand at sales and then quit in any given year. But how many would stay with it if given the support and training that they needed?
"We believe that anyone can sell, and that it is simply a matter of having good teaching and resources to make that knowledge accessible," he says. "Ultimately, I started SellWell because sales only sucks when you suck at it."

Kieran Delamont