A user-friendly golf league and event management platform scores a warm reception
Photo: SMART Golf co-founders Rob Sunstrum and Mitch Kemp
THE BASIC PREMISE of SMART Golf is pretty straightforward: most golf courses worth their salt are going to host league play, or at the very least put on tournaments. To do that, they will need to keep score, and keeping score requires a good piece of software — one that lets players easily score their rounds and look up their performance, and one that causes the fewest headaches for everyone involved.
SMART Golf believes it is that piece of software.
Click here to view this story in magazine format
A few years ago, a company that had created a golf ­scoring platform used by most courses in Canada was sold to an American company, and its clients were switched over to a new piece of back-end software. "We quickly realized that the program just didn't work very well," says SMART Golf co-creator Rob Sunstrum, who founded the app with Mitch Kemp and a group of partners.
Story Continues Below
What Sunstrum also realized is that there were very few alternative platforms on the market. "And I just found that really strange," he says.
Sunstrum, who is also the co-founder of software development firm Digital Freight Group, figured he and his partners could do better. "We started to develop mockups, and then I started taking it to golf pros around London. And all of them said, 'Well, if this thing works we would gladly jettison our current league program,'" he explains. "We decided, alright let's go all in on this thing. We're going to build it, and hopefully we're going to make money selling this to golf courses."
"This was supposed to be a side project. Now, it's a five-person business" —Rob Sunstrum
The partners beta tested the platform over last winter with it serving as the back-end scoring system for the golf simulator league at The Club House at 100 Kellogg Lane. They began to ramp up marketing in January as they worked toward an official launch at the start of golf season in May.
"We were anticipating about ten," Sunstrum says of the number of courses he expected they'd land. "From January 15 to April 15, we signed up 100 leagues."
Golfers don't want to fight with their scoreboard. They want something that gives them a few key pieces of information, lets them check in on their friends and lets them look at their own data. Sunstrum, a golfer himself and a former men's league captain at the Highland Golf & Country Club, said he was able to work with programmers to ensure the player perspective remained paramount.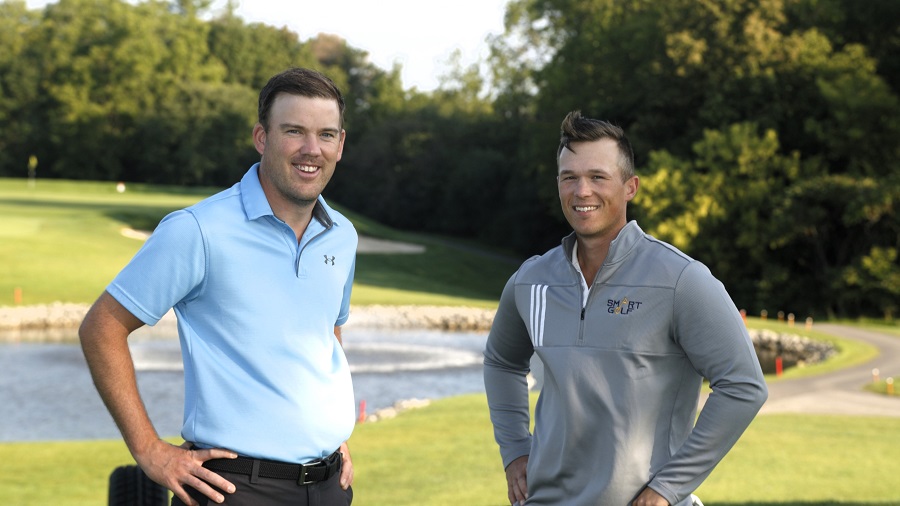 "Someone like myself could bridge the gap of what a player wants, what the program does and how it needs to be laid out," Sunstrum says. "I think we have the best programmers out there, and we're really lucky to have them on board."
The SMART Golf platform functions as a web-based ­program so golfers don't show up to the course only to find out they need to download an app to score their round. The platform is monetized in a couple of ways — they sell ­program licenses to golf courses and simulator facilities, or as one-off tournament tools.
With the platform's first official golf season starting to wind down, Sunstrum says he couldn't be happier with the progress. The product is getting great reviews and they've managed to bring on some big-name courses, including The Toronto Golf Club and the Mississauga Golf and Country Club.
In some ways, he reflects, it all sort of fell into place. "This was supposed to be a side project," he laughs. "Now, it's a five-person business."
Story Continues Below
While reflecting on their success to date, the partners are also eager to line up the approach shot to next season. "We knew that when we got into it, there was going to be quite a bit of work on the fly through the summer, just tweaking things and making things easier for the players," Sunstrum says. "It was a nice bonus that we had so many courses sign up, because it made it so much easier when talking about our budget for 2024."
Do they have targets for next year? Of course, though Sunstrum is a bit circumspect to share the performance goals. "I think there's around 2,500 courses in Canada," he says. "I don't think we're going to get all of them next year — but we will certainly have more than 100."

Kieran Delamont