Celebrating business success at the 2023 Business Achievement Awards. We shine the spotlight on the city's best
Photo: Finalist representatives Allen Fayad of Re/Max Hallmark A Team, Asha Parekh of Front Line Medical Technologies Inc. and Dr. Michelle Campbell of Campbell Chiropractic Centre
WHEN THE BRIGHTEST innovators and trailblazers of London's business community gather at RBC Place London on September 27, they'll have plenty to celebrate. The annual London Chamber of Commerce Business Achievement Awards gala is the crowning event of our city's bustling business calendar, and the event — which this year marks its 40th anniversary — has grown to become the largest of its kind in Canada.
To view this article in magazine format click here
This year's finalists represent the broad spectrum of our local business community — everything from technology and professional services firms to a host of specialized manufacturers and community-minded organizations. Over the past few months, a distinguished line-up of volunteer BAA judges have meticulously reviewed and reduced a long list of nominees to 24 finalists in nine categories. And while hard statistics like revenues, employment growth and bottom-line results are all important criteria in selecting the finalists, other qualities like innovation, people and culture, business initiatives and building on a stronger community are equally critical.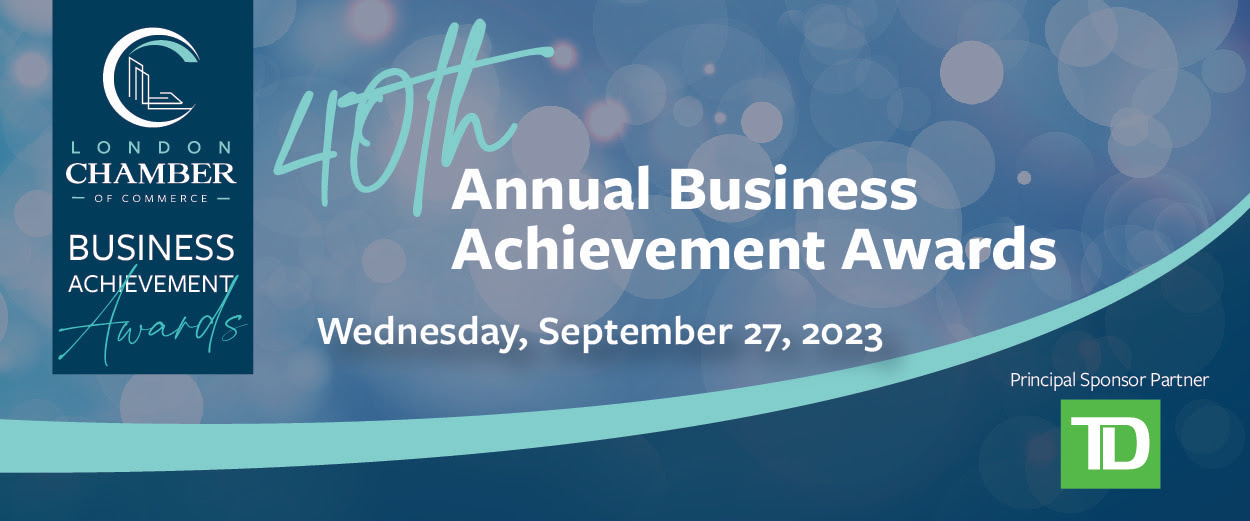 "At the heart of the Business Achievement Awards' success are its volunteer judges, who play an instrumental role in shaping the event's outcome," says Graham Henderson, CEO of the London Chamber. "With meticulous dedication, a substantial group of preliminary judges meticulously review over 100 applications, diligently sifting through the candidates to narrow them down to a handful of exceptional finalists."
Henderson also points out that this year's awards include a new category, the Nonprofit Award. "In partnership with Pillar Nonprofit Network, we are thrilled to highlight the incredible contributions of nonprofits that tirelessly work to better our community," he says.
Included in the BAA program is the Corporate Icon Award, given annually to a business that has demonstrated a substantial long-term contribution to the economic progress of the London community. Unlike other BAA awards, the Corporate Icon Award is announced in advance of the awards gala. The recipient of the 2023 Corporate Icon Award is Lerners LLP.
Meet all the finalists below. To learn more about the gala event on September 27, click here.
Agribusiness Award
Mistyglen Creamery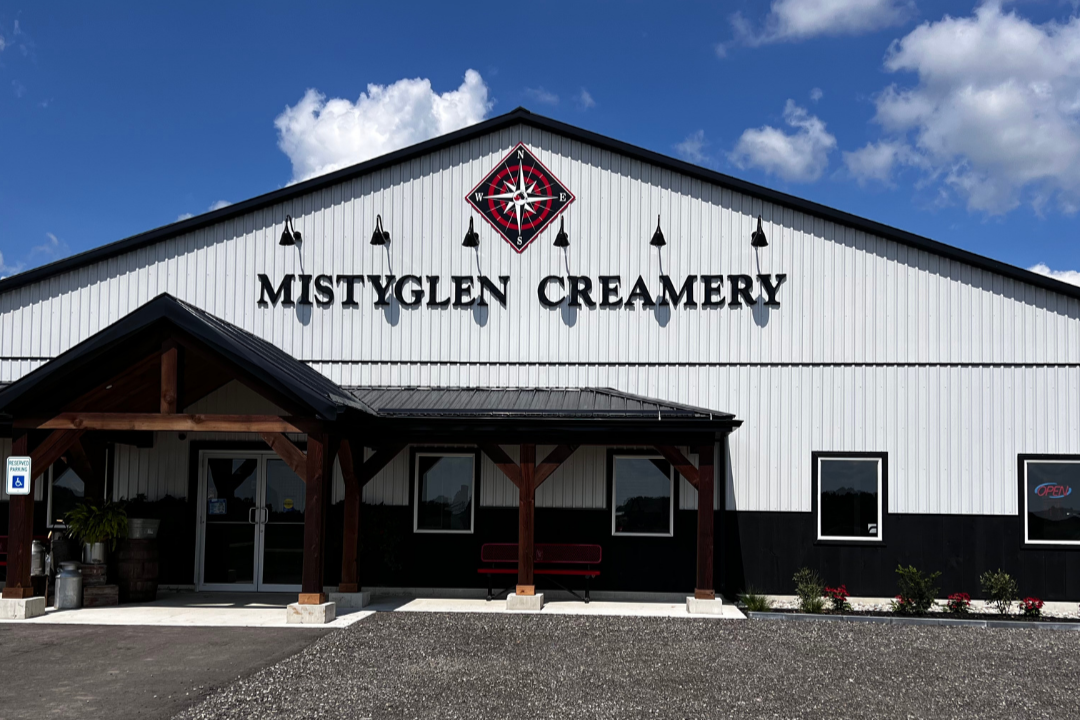 MISTYGLEN CREAMERY IS an on-farm dairy processing facility located at 47009 Yorke Line, just outside the picturesque village of Belmont. Specializing in high-quality milk and milk products from raw to finished product, the 55-cow robotic family-run dairy farm and processing facility produces non-homogenized white and chocolate milk, cheese curds and yogurt.
The 265-acre farm is owned by brother and sister Tom and Suzanne Pettit, with the dairy barn located across the road from the property first settled by the Pettit family in 1816. Tom's wife Kris is involved in the operation, as are their two daughters, as well as Tom and Suzanne's parents.
The Mistyglen Creamery site features an on-farm retail store attached to the processing facility where visitors can also view the production room. Through relationship-building with clients and partnerships with other regional companies, the retail store stocks a variety of additional products, including homegrown Angus-cross and Speckle Park-cross steaks, briskets, roasts and hamburgers, as well as an assortment of local sauces, rubs and barbecue accessories.
Staffed by three employees in addition to the family, its products are also available at close to 20 retail locations in London, St. Thomas and the surrounding area.
The PATCH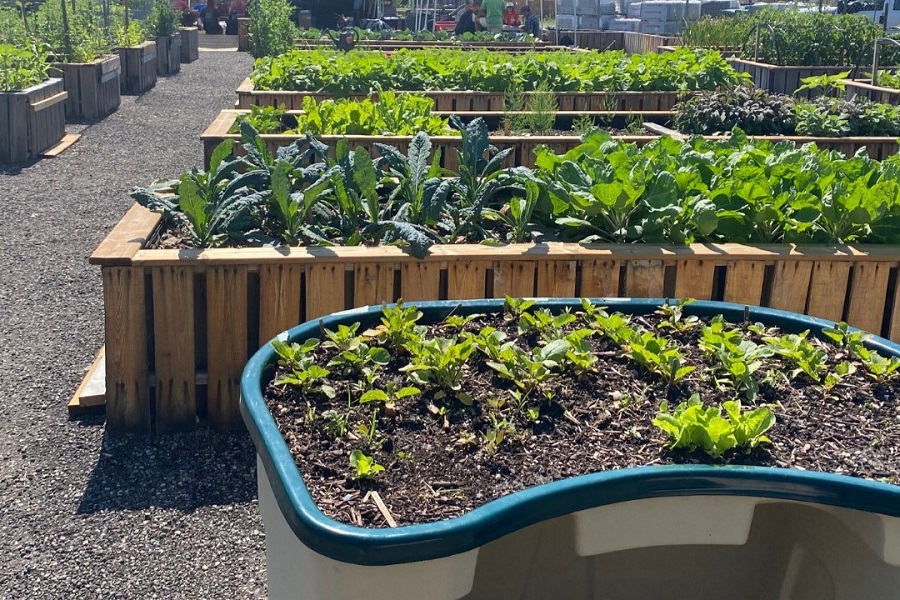 A PARTNERSHIP BETWEEN Hutton House, KEVA and the Nathan T. Deslippe Fund, The PATCH is a team of eight people aiming to bring urban agriculture skills training, horticultural therapy and community hospitality to all Londoners.
The PATCH arose from three different aspirations: a group of neighbours looking to repurpose a derelict urban space; an established not-for-profit looking for new training opportunities; and a memorial fund seeking collaborators to manage an indoor hydroponics farm. The result is an organization that seeks to empower our community through training in food security and transferable skills in urban agriculture while delivering on the promise of healthy food for every Londoner experiencing food insecurity.
The PATCH operates two urban farms in London — the Cavendish Community Food Hub, a former city storage yard at 136 Cavendish Crescent, and Nathan's Urban Farm located at the Western Fair District at 900 King Street. While both farms are innovative in approach, the Cavendish Community Food Hub features raised garden beds and is completely accessible, and Nathan's Urban Farm indoor location allows The Patch to farm year-round using aeroponic growing techniques. The PATCH holds events at both sites, offers various programs and creates volunteer opportunities.
Environmental Award
Convertus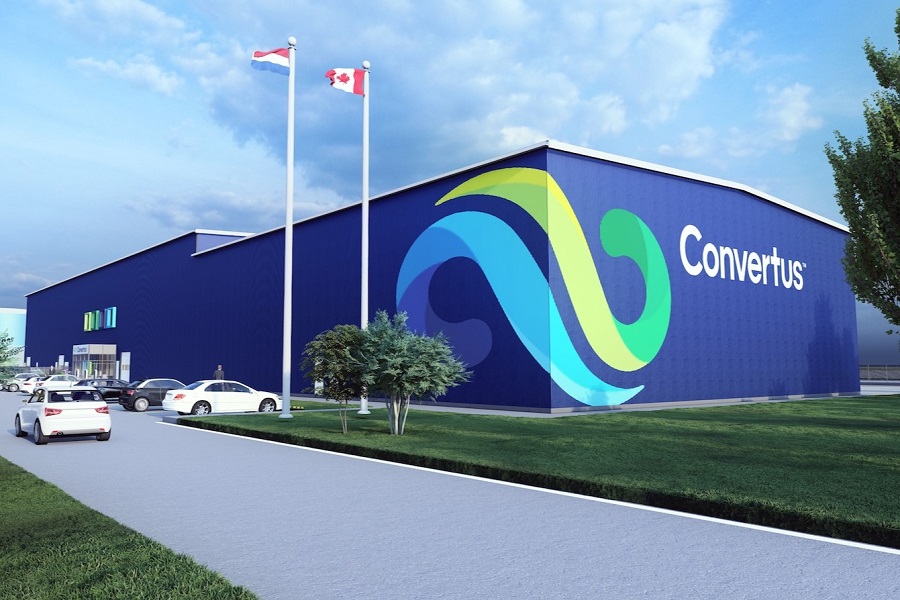 CONVERTUS WAS CREATED in 2019 through the merger of its Canadian operations company, Convertus Canada Ltd., and its Dutch-based engineering firm, Waste Treatment Technologies.
In November 2022, Convertus acquired Envirem Organics Inc., a New Brunswick-based soil remediation company.
Combining the group's capabilities, Convertus is now a full-cycle service provider for the treatment and processing of organic waste with over two decades of combined operational and technical expertise and is the largest and most advanced organic waste processor in Canada.
Convertus designs, builds, operates and services state-of-the-art organic waste treatment facilities around the world. Headquartered in London, the company currently employs 235 people across Canada and 295 employees worldwide. Its operations division includes 11 organic waste processing facilities in Canada and one in the United States. These facilities process organic waste for some of the largest municipalities and commercial businesses, closing the loop and lowering their carbon footprint by converting organic waste into new resources such as renewable natural gas, fertilizers and compost.
As a group, Convertus processes more than 500,000 tonnes of organic waste annually, incorporating a variety of technologies to address the complex waste streams of our customers.
London Health Sciences Centre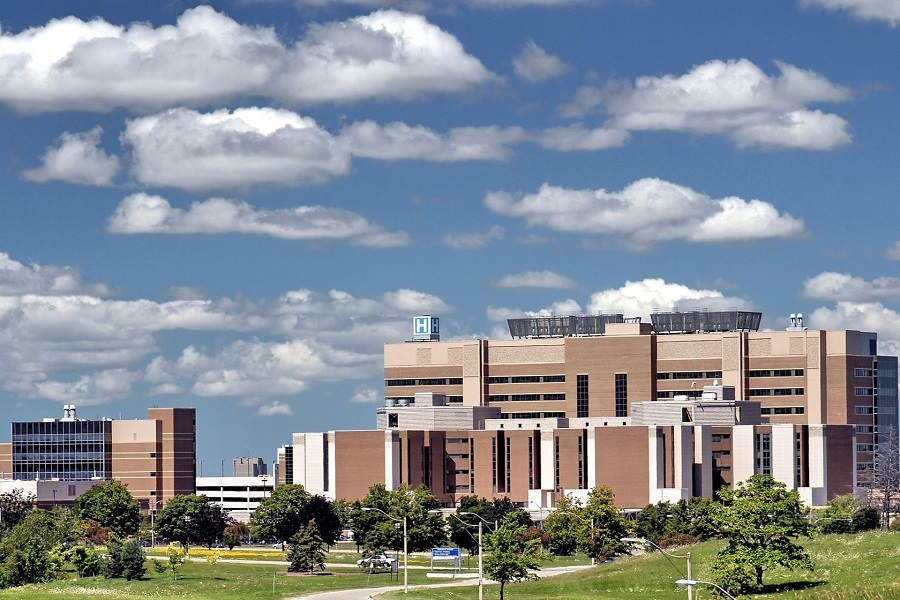 WITH ROOTS DATING back a century and a half, London Health Sciences Centre (LHSC) is one of Canada's largest research-intensive acute tertiary and quaternary care teaching hospitals.
LHSC is also home to Children's Hospital, one of just four acute tertiary care paediatric hospitals in the province.
Attracting top clinicians and ­researchers from around the globe, LHSC is London's largest employer with a 15,000-person strong team that excels in providing specialized care for more than one million patients visits each year. LHSC serves communities across London, Southwestern Ontario and as far north as Thunder Bay.
Many national and international ­medical breakthroughs have been pioneered at LHSC, to the benefit of patients in the region and around the world. Through its affiliation with Western University and more than 30 other educational institutions, LHSC trains more than 1,800 medical and healthcare professionals annually.
Leveraging innovation, vendor partnerships, education, staff involvement, holistic approaches and new technologies, LHSC works to reduce its environmental impact every day. LHSC's Ecological Stewardship Program ­originates in the hospital's energy conservation initiatives, first launched in 2000 with the development of an award-winning energy awareness ­program. Today, the program uses a holistic approach to understanding and ­reducing the hospital's environmental impact.
Excellence in People and Culture Award
Mobials Inc.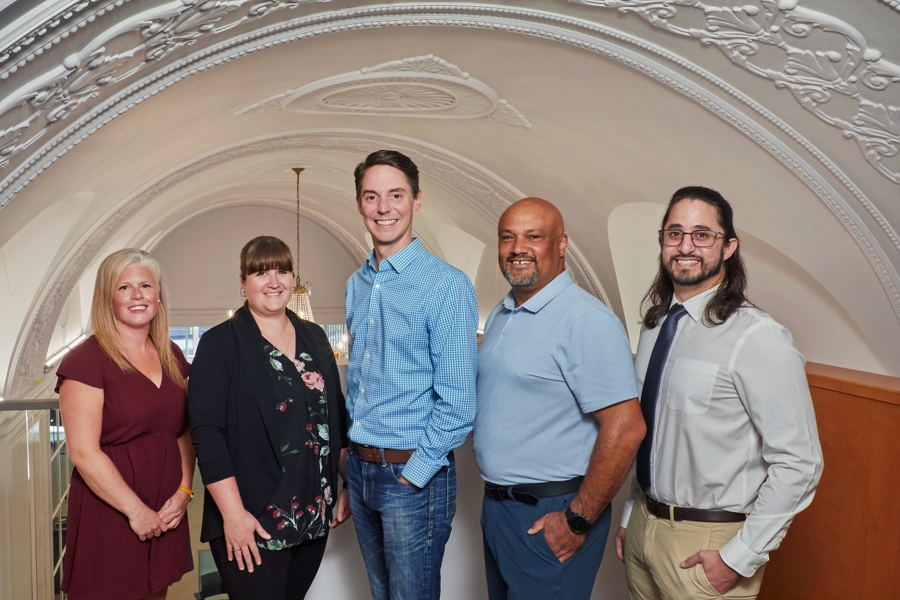 OF LIFE'S HANDFUL of certainties, one of the most certain is how much consumers dislike the car-buying process. It was this knowledge that steered the Mobials founding partners — Brad Hanebury, James Hayes, David Brebner and Marty Meadows — toward the automotive industry in 2012.
The initial problem to be tackled was the complete lack of transparency and trust in the vehicle-purchasing process. Prior to visiting an automotive dealership, consumers would often spend countless hours researching vehicles on their own and trying to understand how to buy.
The Mobials founders could clearly see the inefficiencies, and with an aim to make a dramatic impact in the industry, incorporated Mobials in early 2013 and soon after introduced the first-of-its-kind online car dealership review platform in Canada.
The company has since evolved extensively, acquiring four companies in less than two years, growing to 1,200-plus automotive sector clients across North America and building a team of nearly 130 remote workers.
Today, Mobials is an umbrella company representing two brands — AutoVerify and Car Media. Both brands help businesses to develop a robust and fully integrated digital presence so they can better connect with consumers as they research their purchases online. More specifically, AutoVerify helps dealers better connect with car shoppers as they do their online research, then takes a credit-first approach to generate high-converting leads for dealers.
Western University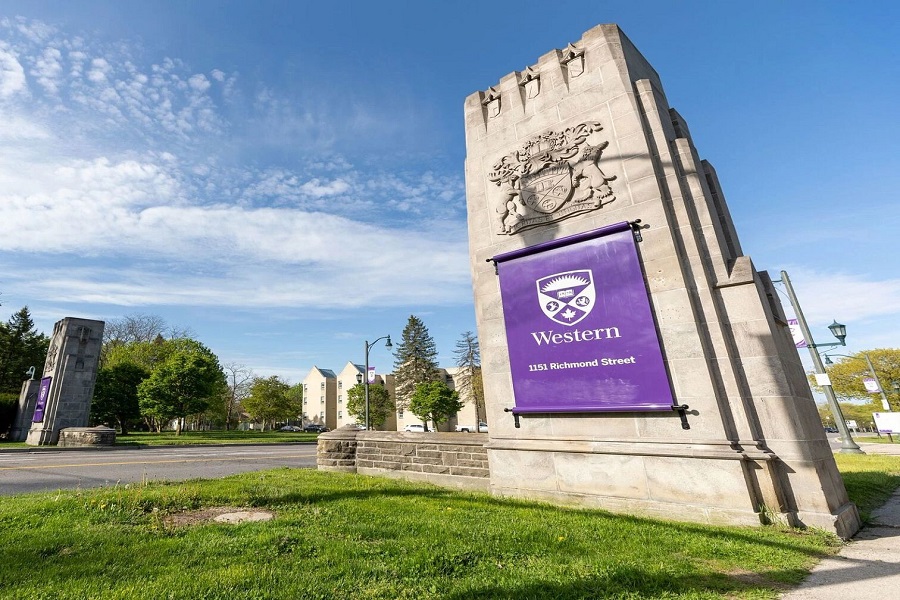 SINCE 1878, WESTERN University has committed to serving its communities through the pursuit of academic excellence and by providing students, faculty and staff members with life-long opportunities for intellectual, social and cultural growth.
By seeking excellent students and employees, the university excels in providing an exceptional "Western Experience" — an opportunity to contribute to a better world through the development of new knowledge, new abilities, new connections and new ways of making a difference.
Considered one of Canada's most beautiful universities, Western's main campus spans 481.2 acres of Gothic-style buildings mixed with modern LEED-certified capital structures, providing an idyllic environment for its community of scholars. Situated in the heart of the vibrant and welcoming London community — the city's role as the regional medical and industrial hub for Southwestern Ontario provides the ideal setting to share and develop human capital and innovative ideas.
With an international reputation for success, Western ranks as one of Canada's top research-intensive universities. Its research excellence expands knowledge and drives discovery with real-world application. Western also provides an exceptional employment experience, offering competitive salaries and a diverse range of employment opportunities to more than 10,000 faculty and staff.
Innovation Award
BOS Innovations Inc.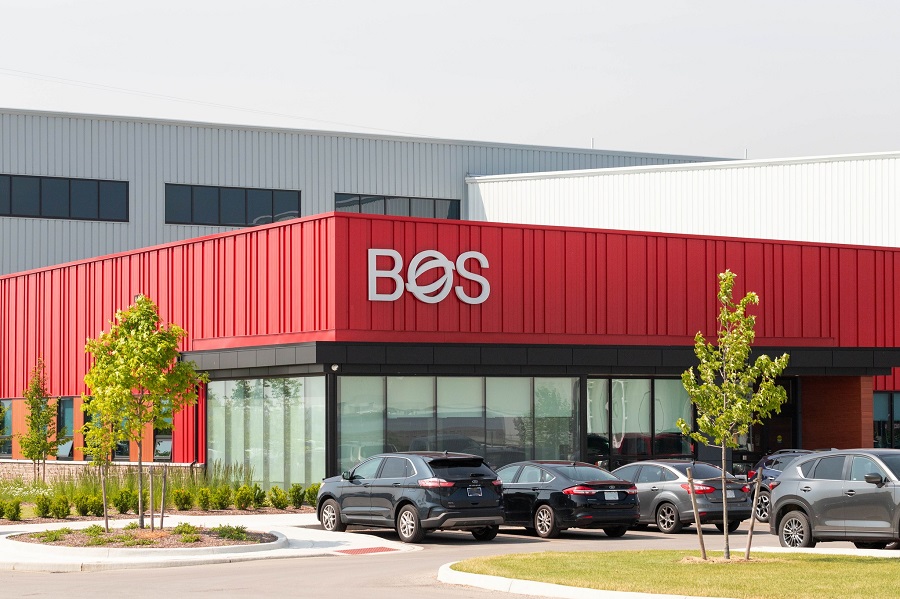 BOS INNOVATIONS SPECIALIZES in industrial automation solutions that solve manufacturing challenges with advanced technology. For more than 25 years, BOS has collaborated with manufacturers to develop innovation, profit-driven solutions for the automotive, nuclear, metal and general industry sectors.
As a highly respected, turnkey ­automation integrator that manufacturers have trusted since 1996, BOS is a one-stop provider for industrial automation, from consultation and conceptual design through to the end-of-life cycle. Its client base repeatedly returns for solutions that drive improved competitiveness, productivity, quality and profitability.
Since its founding in Dorchester, BOS has developed leading-edge competencies in advanced robotics, welding robotics, laser processing and coordinated motion technology, collaborative robots, machine vision and remote support. In parallel, BOS has grown and developed its team to include nearly 150 full-time employees, student interns and apprentices.
BOS automation solutions can be found in six countries around the world, but its primary market focus is Ontario and the Northeastern United States. In 2022, to better serve its customer base and provide its team with an unparalleled environment to work and grow, BOS relocated to a 75,000-square-foot, state-of-the-art facility on Discovery Drive in London's Innovation Park.
Front Line Medical Technologies Inc.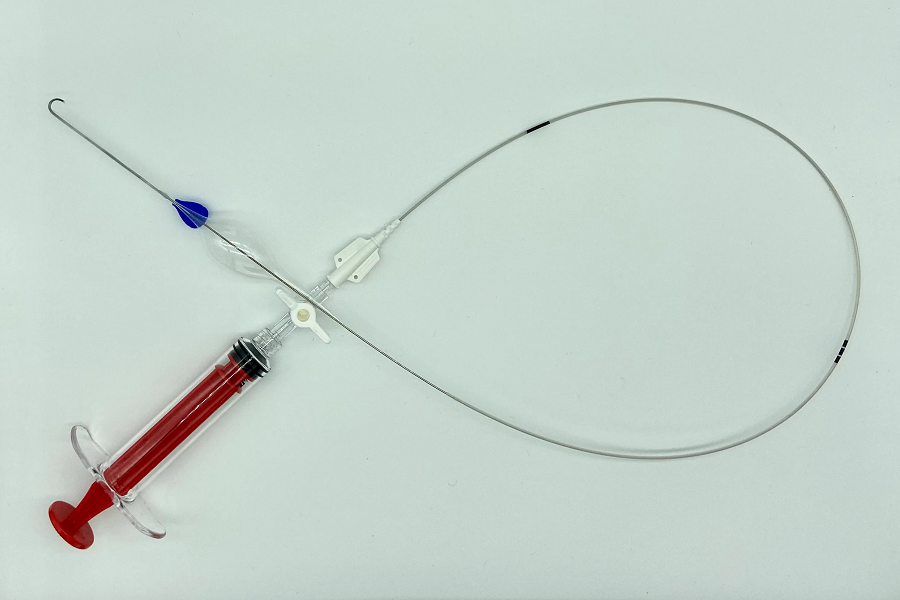 FRONT LINE MEDICAL Technologies, established in 2017, is an early-stage medical device company based in London with a core team of six people.
Co-founders Asha Parekhand Adam Power are proud Londoners and developed their life-saving device, the COBRA-OS, right here in London. The COBRA-OS is an innovative, easy-to-use aortic occlusion device with an extremely low-profile for temporary hemorrhage control and resuscitation. The COBRA-OS prevents patients from bleeding out and provides circulatory support in emergency situations when patients may not otherwise survive.
The COBRA-OS is currently being sold throughout North America and is in the process of gaining CE marking to broaden its reach to Europe and beyond. The device is being used by medical professionals in the U.S. and Canada, including many of the major trauma centers and within the U.S. military.
The mission of the company is to help critical patients survive around the world, including hard to reach places and developing nations. Front Line is led by a unique team who are passionate about lowering the barriers to bleeding control and resuscitation worldwide, and the company is lowering every barrier possible — including technology, affordability and accessibility — to help execute its mission and help save lives.
Manufacturer Award
Attica Manufacturing Inc.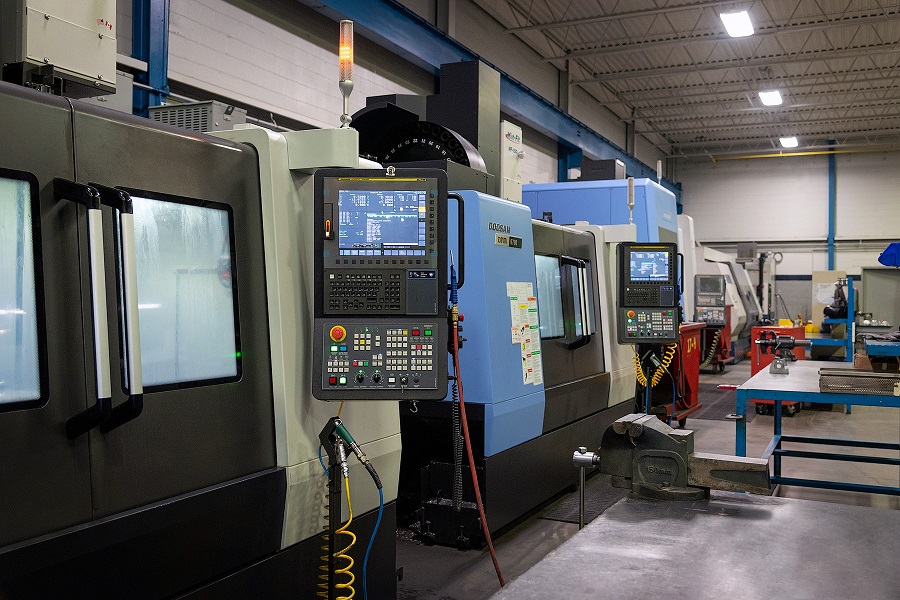 ATTICA MANUFACTURING INC. is a leading full-service CNC machine shop and contract manufacturing supplier. Based at a 53,000-square-foot facility at 25 Invicta Court, Attica is an ISO9001:2015 certified company servicing a multitude of industries including automotive, defense, environmental, rail, food and beverage and healthcare.
The company was founded in 2002 by owner and president Andy Mavrokefalos with the goal of creating a CNC manufacturing business and to diversify from an already successful conventional machining business. Starting with only three CNC machines, Attica continued to expand and grow to over 35 state-of-the-art CNC turning and milling machines that are at the forefront of the industry in both range and capability.
Attica employs over 70 full-time staff and boasts some of the highest employee retention rates in the industry. Its staff is made up of highly trained and skilled CNC machining specialists and advanced programming specialists supported by robust in-house design and engineering services and a quality lab dedicated to monitoring operations and inspecting finished products.
Expanding into an additional 22,000-square-foot facility in Michigan in 2014, Attica services customers both in Canada and the U.S. Planned expansion into new industries will see Attica nearly double in size in the next three to five years.
Nuts For Cheese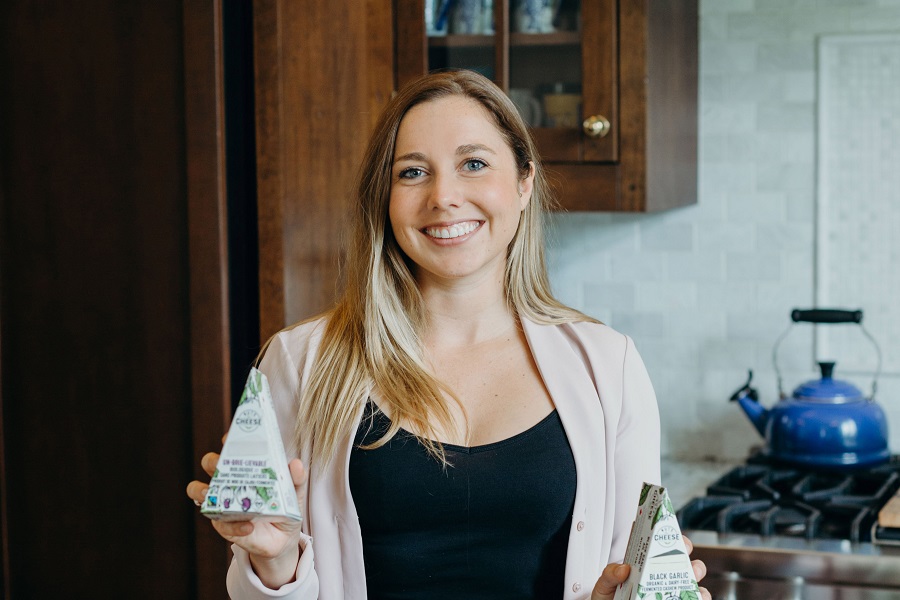 NUTS FOR CHEESE was founded in 2015 by Margaret Coon, an inspired vegan chef with an unparalleled passion to spread positive, sustainable change through food.
And what started as a solo venture at a farmer's market in London has grown into a Canadian trailblazer in artisanal dairy-free cheese manufacturing, where a dedicated team of 33 employees craft a growing line of award-winning artisanal and versatile dairy-free cheeses and butters that are now available at nearly 5,000 retail outlets across Canada and the U.S.
From its facility on Pacific Court, which has expanded several times from its original 6,000 square feet to its present footprint of 25,000 square feet, Nuts For Cheese produces its full line of 100 per cent dairy-free, plant-based fermented cashew-based cheeses and butters, manufactured with house-made cultures in a certified organic facility without the use of any starches, gums, fillers or artificial flavours.
A certified Women Business Enterprise and LGBT Business Enterprise (LGBTBE), Nuts For Cheese takes great care in sourcing the highest-quality organic ingredients. From farm to fermentation, the company practices are designed to benefit people and the planet, and elevate how consumers enjoy chef-made, organic, plant-based dairy products.
Nonprofit Award
Indwell
INDWELL IS A Christian charity that creates affordable housing communities that support people seeking health, wellness and belonging. In London, Indwell supports 140-plus individuals in 138 apartment homes, with another 138 units in development.
Indwell's enhanced supportive ­housing offers tenants a permanent affordable apartment and provides services through an on-site interdisciplinary staff team. Indwell's team of professionals — including nurses, addictions support counsellors, food security workers and housing support workers — provide onsite supports to people as they journey from homelessness or precarious housing to stable housing and better health. These supports increase the likelihood that tenants are successful in maintaining stable housing and pursuing their health and wellness goals.
Embracing innovative technologies to ensure its buildings are aligned with its mission of health, wellness and belonging, Indwell's programs go beyond just being a safe place to live to doing something regenerative and restorative to people's lives. Indwell also draws upon numerous community, governmental and agency partnerships — both formal and informal —to support the long-term stability and sustainability of each of its programs.
Indwell is the largest developer of new supportive housing in Ontario, with over 1,100 tenants across seven Ontario communities, and over 200 full- and part-time employees.
ReForest London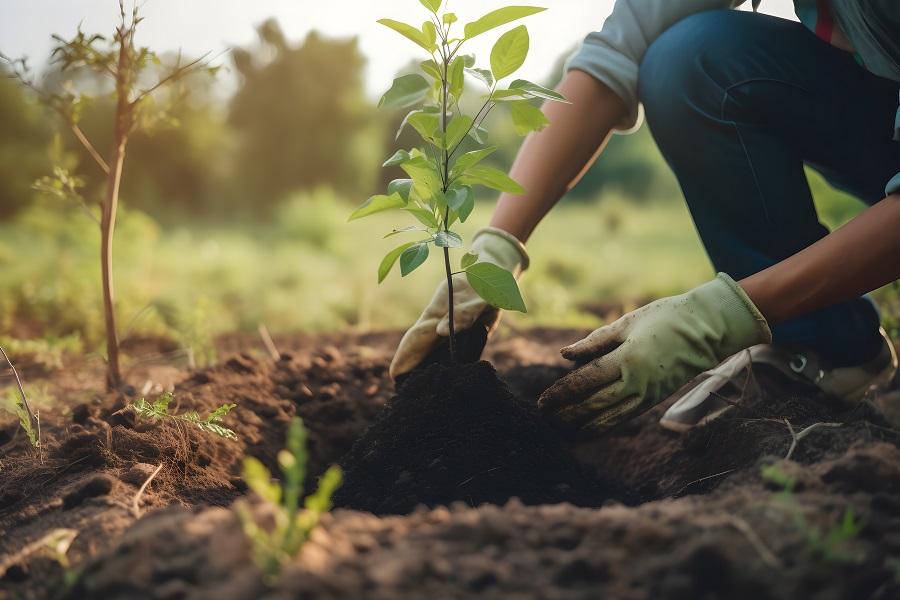 REFOREST LONDON IS dedicated to enhancing the environmental health and wellbeing of the community through reforestation efforts. The ReForest London mission is backed by a team of nine employees, with temporary help joining during planting seasons.
Since its founding in 2005, ReForest London has worked tirelessly to address the issues of deforestation and habitat loss in London. Its mission is to plant trees and increase forest cover in the city with the goals of improving air and water quality, creating a more vibrant urban landscape and enhancing biodiversity.
With a wide geographic scope, the organization partners with numerous community groups, businesses and individuals to plant trees and restore forests throughout the city. With over 500,000 trees planted to date, Reforest London also engages with the public through educational programs and outreach efforts.
Committed to continuous change, Reforest London prioritizes the long-term impact of its work to create a legacy of positive change in London. Backed by the support of dedicated volunteers and generous donors and funders, its efforts enhance the natural beauty of the city, create a positive impact on the local economy, protect and preserve natural elements for future generations and enhance the overall welfare of the community.
Business of the Year Small Business
Campbell Chiropractic Centre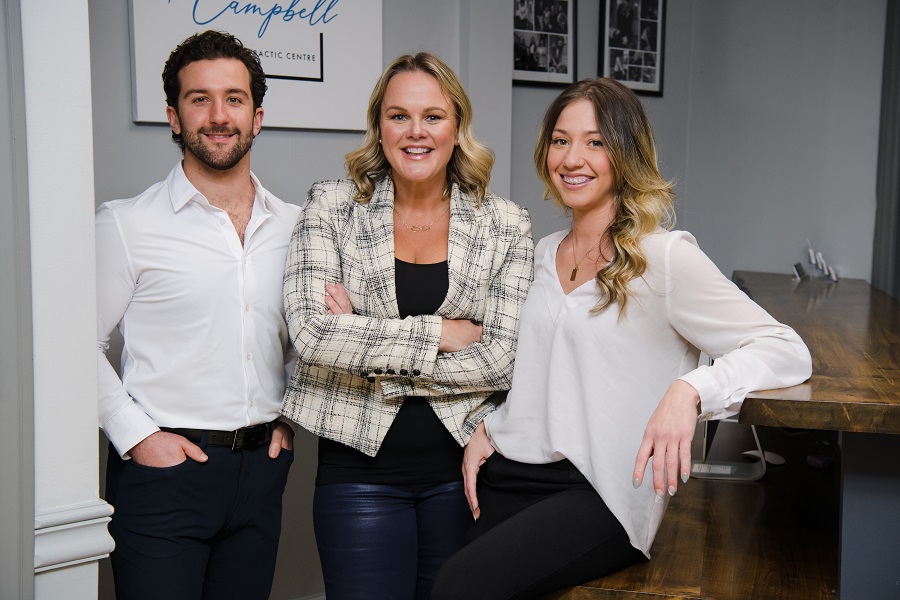 CAMPBELL CHIROPRACTIC CENTRE is a full-service registered massage therapy and chiropractic care centre. Dedicated to patient-centred care, ­optimal health and pain management, the business is comprised of a six-person team of chiropractors, massage therapist and administrative support.
Following graduation, Dr. Michelle Campbell gained experience doing locums for chiropractors in Ontario. By 2010, she began her practice within a massage clinic in London and, three years later, she expanded her business to include two chiropractors, two registered massage therapists and a holistic nutritionist.
In 2018, Dr. Campbell purchased a building at 533 Queens Avenue to accommodate the firm's growth. With over 1,000 patients annually, the downtown centre serves a diverse population and is easily accessed.
The centre's brand identity, innovative marketing and commitment to sustainability set it apart from competitors, and its practitioners strive to ensure every patient feels welcome, safe and respected, providing private rooms, resources and additional time for those with language barriers or hearing or physical impairments.
The recipient of numerous business, patient care and personal awards, Campbell Chiropractic Centre continually excels by providing exceptional patient experiences and personalized care plans that help patients achieve their health goals.
Hello Hired Inc.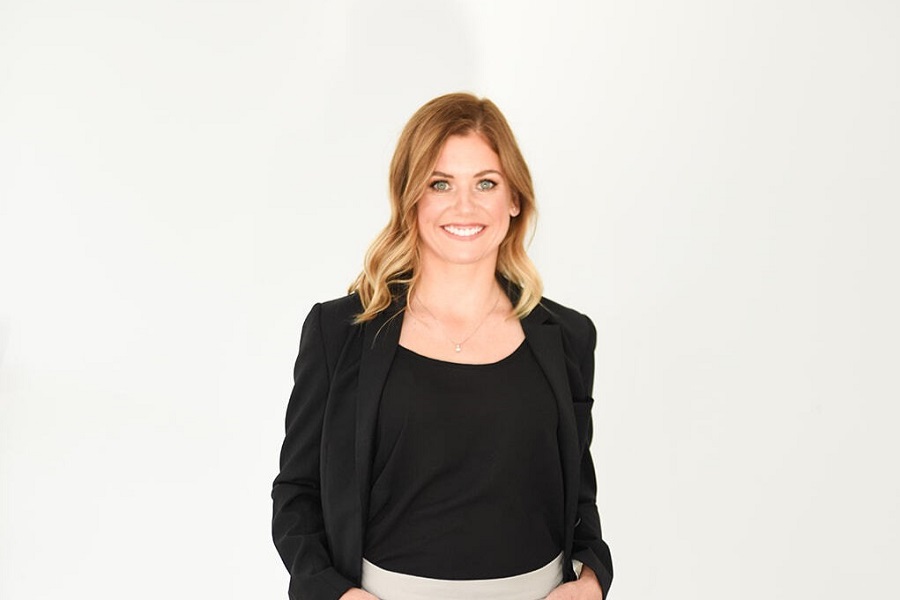 FOUNDED IN APRIL 2021, Hello Hired is a true example of a business adapting and pivoting to survive and thrive. When creator Brittany Telford's fitness business was impacted by the pandemic's ­unprecedented shift in the economic landscape, she began outsourcing abroad for sales and administrative support since she was struggling to make ends meet without any revenue and caring for three small children at home while working full-time.
Hello Hired was founded as a solution to provide outsourcing-based and cost-effective employment options. First launched as a solution to source and place appointment setters to promote sales and growth for small- and medium-sized businesses, the firm quickly expanded into a full-service recruitment agency that helps growing companies scale successfully by placing the right people in the right roles.
Outsourcing and recruiting for a variety of industries and positions, including market research, operations, sales and service, technology, managerial positions and non-profit employment, its seven-person team works to locate and secure exceptional talent in Canada, the U.S. and beyond, and its range of placement services has already helped a growing roster of over 150-plus businesses secure the ideal talent for everything from short-term projects to managerial and senior staff placements.
Jessica's Painting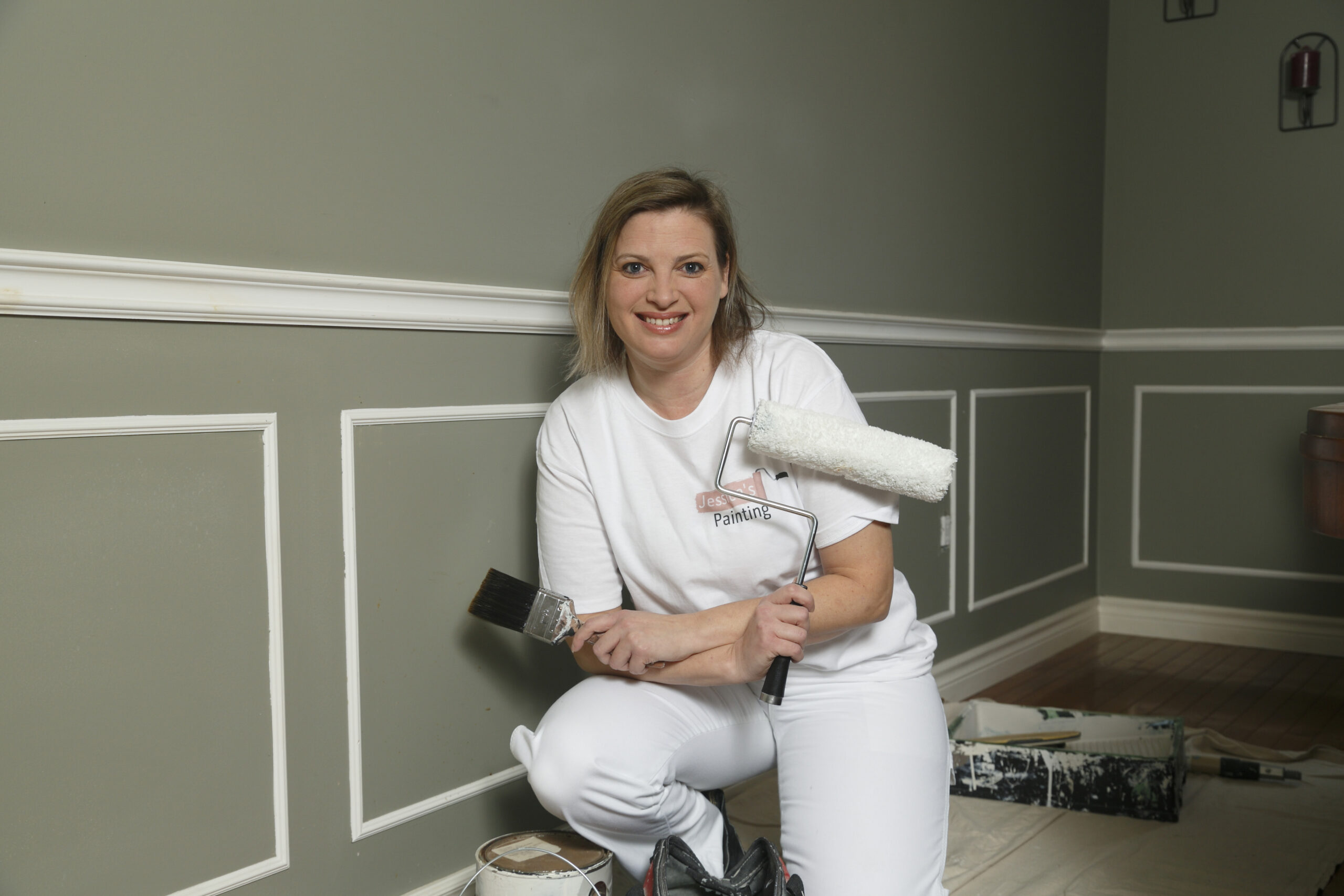 LAUNCHED IN 2020, Jessica's Painting is a residential and commercial painting and wall covering company based in London. Founded by Red Seal-certified painter Jessica Witka, Jessica's Painting provides highly skilled, expert painting with a focus on quality results.
Backed by a team of four skilled employees, services include faux wall treatments, wallpaper removal, wallpaper hanging, wall preparation and painting. Jessica's Painting strives to provide the highest quality customer experience through professional and cost-effective painting solutions.
Fully licensed and insured and backed by a long list of credentials and training, Jessica's Painting maintains a customer-centered approach with a mission to have its clients understand the process, budget and timeline from beginning to end — whether that is working with clients to address environmental concerns when sourcing materials or providing the highest quality products to its customers.
Ranging from a residential minor drywall patch and paint touch-up to a major commercial painting project, Jessica's Painting's experienced crew is committed to providing customers with complete satisfaction. From methodical preparation through to careful cleanup, the business is built on the foundation of providing reliable, high-quality service, and prides itself on the fact that most of its work comes from repeat business and referrals from clients.
XO Homes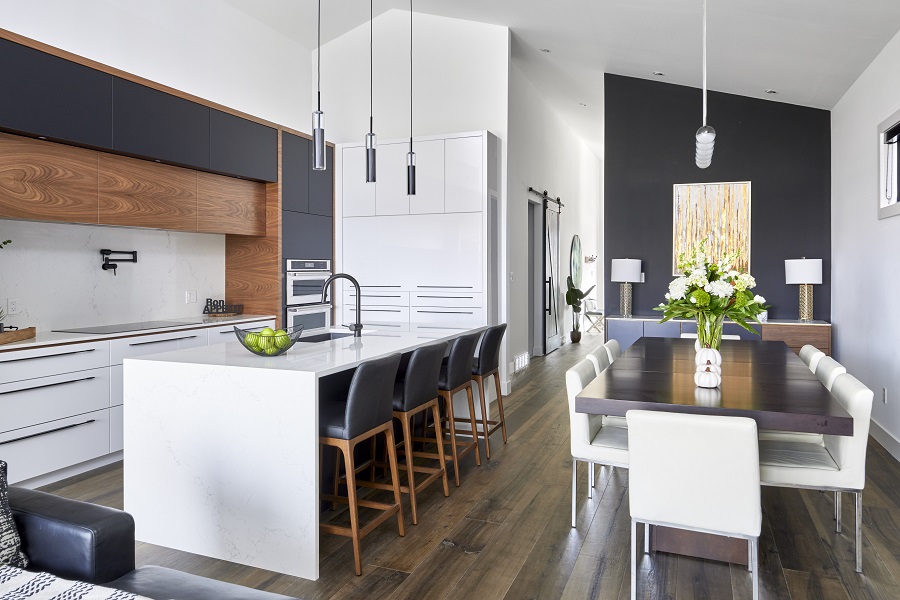 SINCE 2016, THE XO Homes mission has been to build high-quality homes to support the growth of the Forest City and surrounding areas. A major key to this is instilling confidence in its clients by building a strong, highly transparent relationship.
Involving its clients in as much of the building process as possible, XO Homes offers unlimited customization and prides itself on delivering unmatched customer service. Additionally, the firm rebuilds homes for families that have suffered total losses with the same philosophy and care it applied to its custom homes. Backed by exceptional employees and sub-trades that are integral to its mission, XO Homes provides the expertise and necessary foresight to ensure that its homeowners' visions become reality.
Identifying itself as a concierge builder specializing in completely custom luxury projects, XO Homes is a family business at its core. Founded by Londoners Chau Trac and Carlos Sousa, the two owners have been close acquaintances for over 16 years and employ eight family members and friends. Continually inspired by a love of home design and innovative improvement in construction, the XO team brings a knowledgeable and modern vision to the industry, backed by a building process that assures the highest level of homebuilding quality.
Business of the Year Medium Business
Donaldson Home Services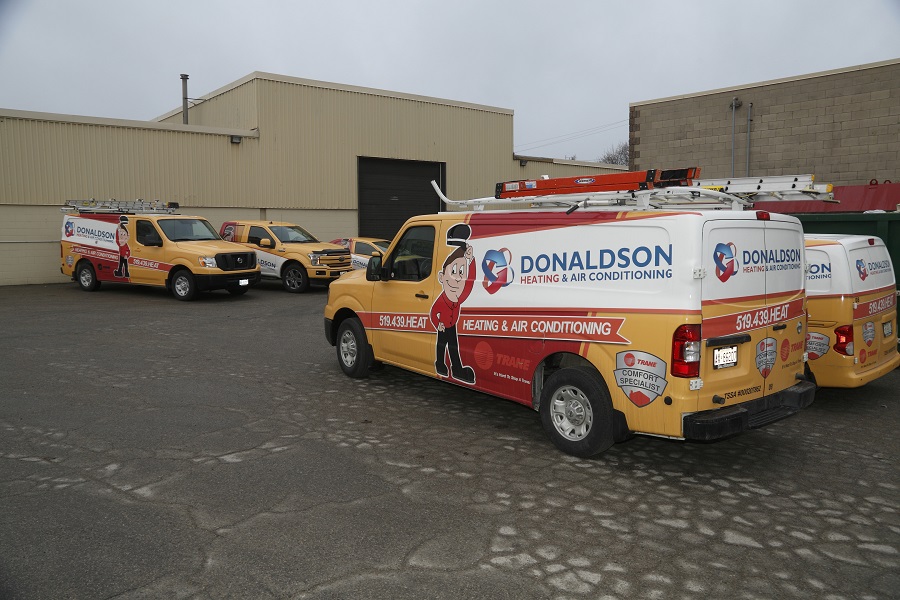 WHEN HUSBAND-AND-WIFE JAMIE and Anna Donaldson launched Donaldson Heating & Air Conditioning in 2013, they ran the business from their home. Jamie worked out of an eight-foot-square shed and did some metal fabrication on a picnic table in the backyard; Anna provided administrative support.
Today, as the company marks its 10-year anniversary, it now operates from a 9,000-square-foot facility on Bessemer Road and is backed by a constantly expanding roster of expert technicians, service vehicles and support employees.
Donaldson Heating & Air Conditioning carries a complete range of HVAC products at a wide variety of price points, as well as fireplaces and water heaters, and even offers partial and full bathroom renovations. Donaldson has also set itself apart with industry-leading warranties on all its products and service repairs.
In 2022, Donaldson added a new ­business division dedicated to ­improving the industry and helping similar companies develop their operations ethically and honestly. Called the Service Strategist, its mission is to assist, guide and mentor small- to medium-sized trade companies in developing their operations with a focus on reputable service, enabling them to better service clients, grow their companies and become more profitable.
Junction Climbing Centre Inc.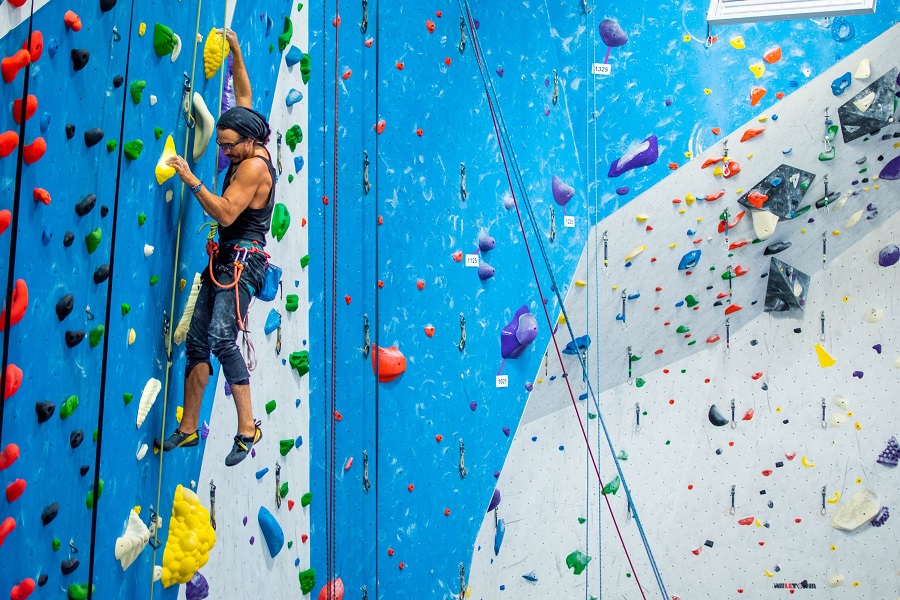 THE JUNCTION CLIMBING Centre is an indoor rock-climbing facility located at 1030 Elias Street in London's Old East Village. Its name is a reference to both its location — it is situated along a spur line connecting the Canadian Pacific and Canadian National railway networks — and to being a place where climbers can come together to participate in the sport they love.
Established in 2014 in a converted steel assembly plant, the Junction is acclaimed for being a bright, modern facility — its soaring, striking walls rise four storeys feature top rope, lead climbing, auto-belay and boulder areas.
The Junction has grown steadily since its inception, expanding from its original 7,000-square-foot space to now cover 15,000 square feet. In 2022, the Junction established a second facility called J2 Bouldering, a boulder-only facility at 1828 Blue Heron Drive in Hyde Park.
The Junction is now the hub of a vibrant community, with hundreds of members attending each week to participate in this fast-growing, inclusive and challenging activity. Its friendly, knowledgeable, 40-person staff has introduced thousands of Londoners to climbing through day passes, school visits, group climbs, birthday parties, summer day camps and weekly classes.
michael + clark construction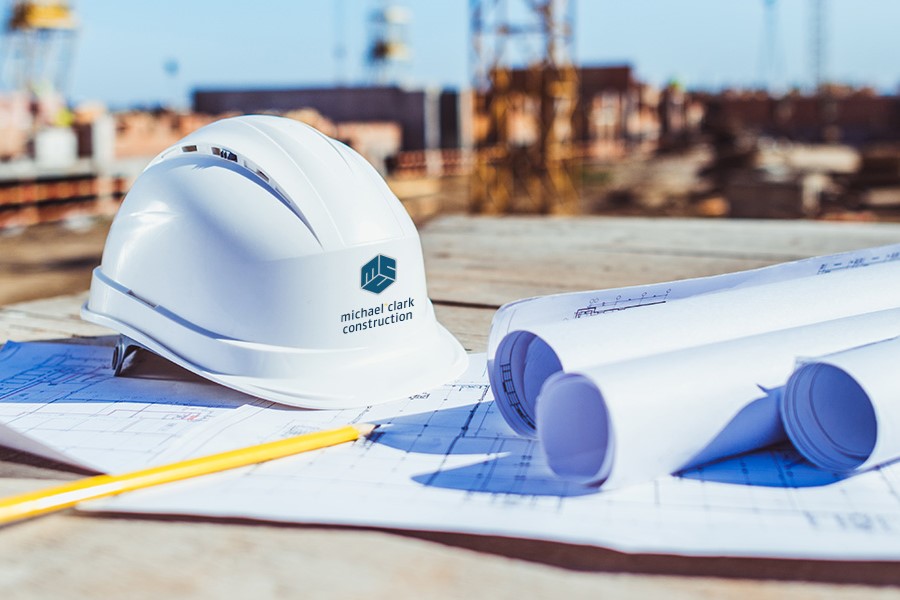 MICHAEL + CLARK Construction embraces its role as project stewards to provide professional design-build and construction management solutions that range in scale and complexity. Its team is incredibly proud of an earned reputation throughout Ontario, with significant project experience in the manufacturing, food and beverage, healthcare, institutional, commercial and multi-residential sectors.
With a focus on unifying an increasingly diverse team of construction professionals with a common purpose, the company is committed to building "Structures for Success" for its clients and the next generation of construction leaders.
Offering a full range of construction solution services in pre-construction, construction and post-construction, as well as pre-fabricated structures, michael + clark's post-construction services involve its sister company, hexcon, which provides a wide range of speciality construction services including entrance doors, trenches, loading docks and additions, as well as tenant improvements, in-plant modifications, additions, and ongoing maintenance.
Approaching all its projects with a human-centric lens and thriving on solving challenges that produce successful outcomes for all, michael + clark is committed to the integration of technology in a meaningful way — not just because it is available, but because it can create value and innovation for clients.
Re/Max Hallmark A Team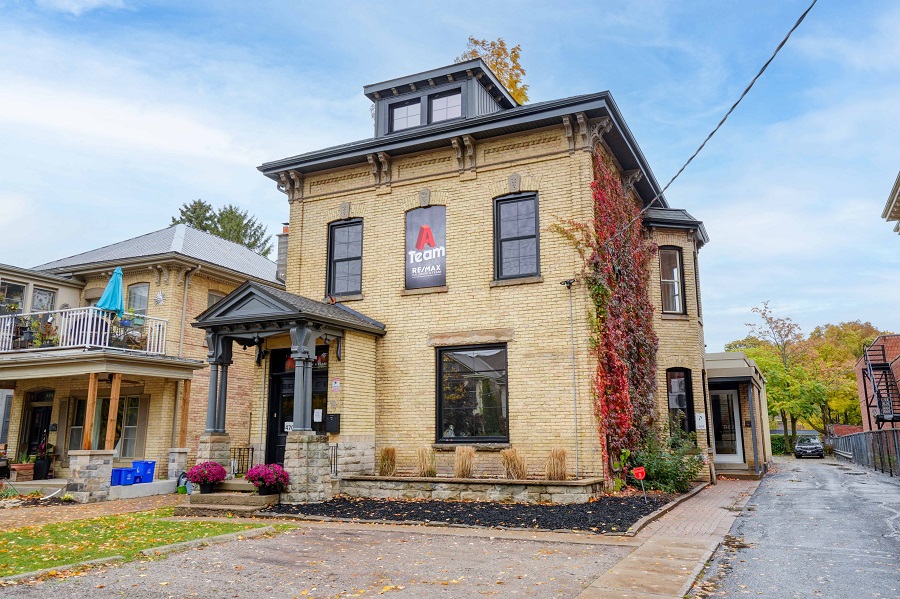 FOUNDED IN 2017, the A Team is a dynamic, community-integrated real estate brokerage that is disrupting the traditional real estate industry in London. By using a commission sharing model, its approach is rooted in teamwork — leveraging collective knowledge, experience and networks to deliver exceptional service, unparalleled collaboration and specific attention to its clients' unique needs and goals for their families.
Comprised of 10 full-time agents, three referral agents and six administration and marketing team members, the A Team's stated mission is to become most recognizable and trusted real estate brokerage brand in the communities it serves.
Offering specialized expertise in residential home sales, pre-construction, investment properties and commercial transactions, the A Team employs innovative technology, industry-leading research and ongoing employee training and support in order to provide the best possible service to its clients.
Late last year, the A Team unveiled its new head office at 470 Colborne Street (the former London Music Club). Following an ambitious and full renovation, the building now serves as a hub of industry and community collaboration, including the A Team's commitment to being a part of the solution to London's housing crisis by pledging financial support and partnership to the London Homeless Coalition.
Business of the Year Large Business
Best Western Plus Lamplighter Inn & Conference Centre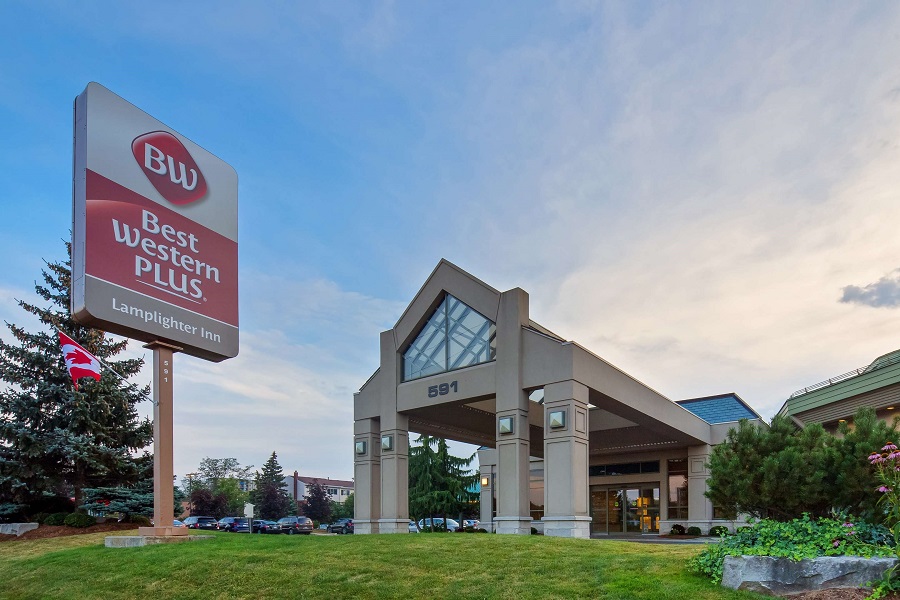 THE BEST WESTERN Plus Lamplighter Inn & Conference Centre in London specializes in delivering exceptional comfort, convenience and service for families, couples and business travellers alike.
Featuring a tranquil natural environment, complete with indoor ponds and streams, located moments from hospitals and Highway 401, the hotel offers all the amenities needed for an enjoyable stay.
The Best Western Plus Lamplighter Inn provides guests of all ages with a variety of amenities and services. Guests can relax near the indoor waterfall or enjoy an energizing workout in the modern fitness center. The hotel also boasts an award-winning tropical atrium with an indoor swimming pool with a waterslide, a games room and Shelly's Tap and Grill.
With over 20,000 square feet of technologically advanced meeting space and 15 different room styles that can accommodate groups from eight to 800, the Lamplighter Inn & Conference Centre is host to hundreds of events and weddings annually. Its dedicated and experienced staff includes a full catering department that can help plan any type of function and offers extensive food and beverages services to complement any occasion from coffee breaks to full course meals to specialty menus.
EllisDon Corporation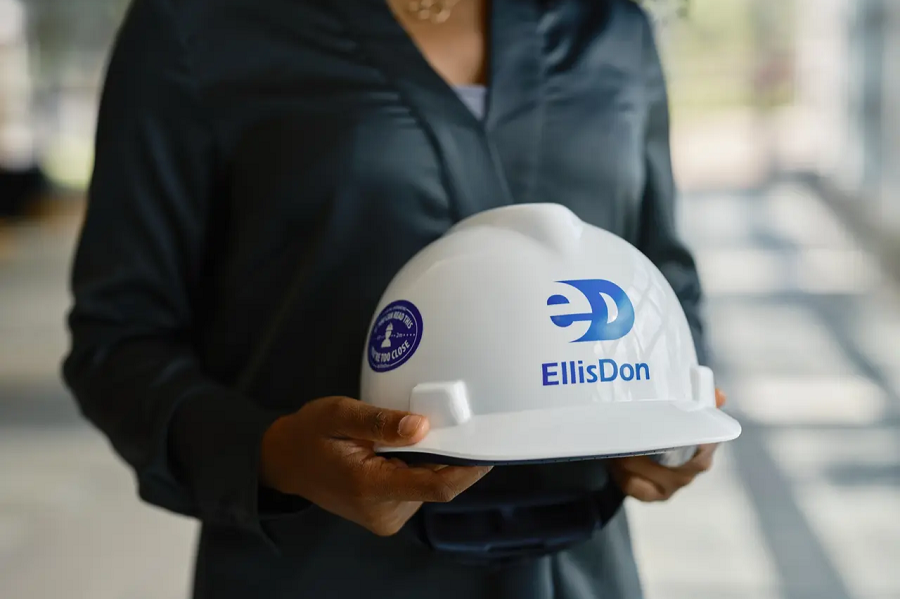 ELLIS DON IS a leading construction services company delivering projects in every market sector around the world. Founded in London in 1951 by brothers Don and David Ellis Smith, over the past 72 years EllisDon has grown to become a world-leading construction and building services company that completes $5-billion worth of contracts on an annual basis.
EllisDon works across the country and around the world in various sectors, including industrial, automotive, healthcare and research, residential, educational, institutional, commercial, civil and transportation, as well as the public and government sectors. Offering services at a scale few can match, EllisDon provides expertise to transform, advise, digitize, finance, design, construct, equip, operate, and manage anything that can be built.
EllisDon is an employee-owned company with over 3,500 employees located across the globe. Its executive offices are located in Toronto with regional offices in six Canadian provinces and in the United Arab Emirates and Africa.
Continually ranked as one of the best companies to work for in Canada, EllisDon's stated purpose of attracting great people with similar values and enabling each of them to achieve the full extent of their career potential has created a culture and work environment that is recognized across the globe.
Harrison Pensa LLP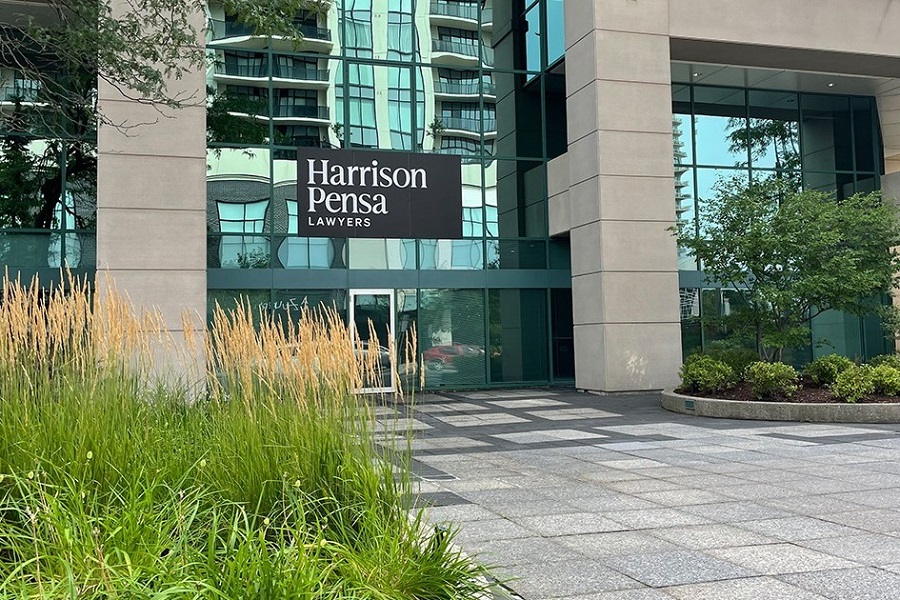 HARRISON PENSA IS a full-service law firm with breadth and depth of legal experience in over 15 distinct areas of practice involving litigation, business and personal legal services. The firm services personal and business clients throughout Ontario, across Canada and internationally.
The firm has a deep history in London. Harrison Pensa was formed in 1999 following the merger of Harrison Elwood and Pensa & Associates and is approaching its 25th anniversary. However, its roots in London and area extend well beyond that. Harrison Elwood roots trace back to the mid-1850s through predecessor firms that evolved over time in the region. Pensa & Associates roots date back to 1962 when Claude Pensa and Jim Giffen formed Giffen Pensa, and later Pensa & Associates in 1985, before merging to form Harrison Pensa.
Today, Harrison Pensa has grown to over 55 lawyers and approximately 125 employees supporting legal and operational functions, as well as many law students and co-op students.
Harrison Pensa has serviced over 59,000 clients since 1999 through decades of leadership in the legal community. As a full-service law firm, it offers multidisciplinary and collaborative legal services to its clients to support ever-changing business and personal legal needs.
Starlim North America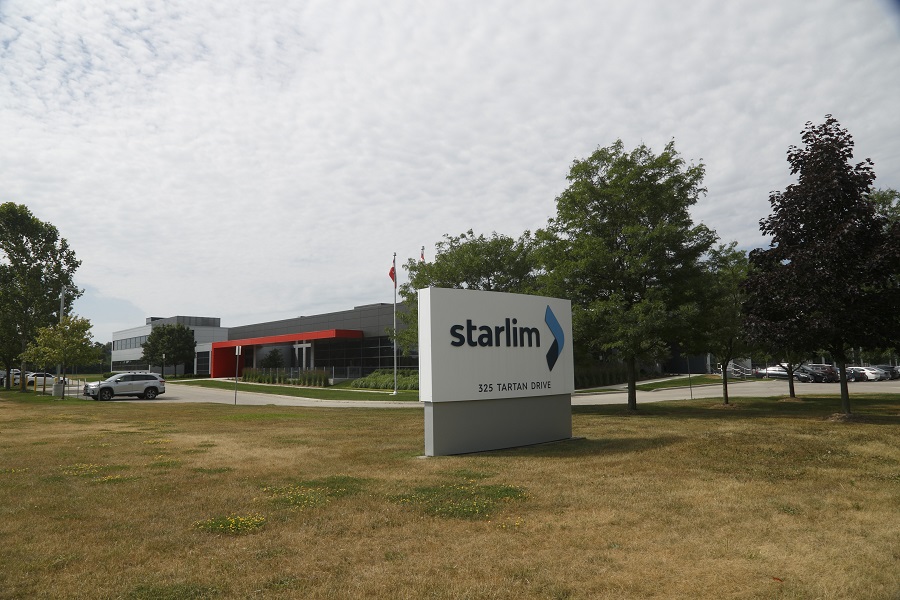 STARLIM NORTH AMERICA, an Austrian based company, is a global leader in the production of liquid silicone rubber (LSR) injection moulding products. In addition to London, Starlim operates in Austria, China, Germany, Italy and Morocco. The company produces 14 billion silicone parts annually, making it the largest processor of liquid silicone in the world.
The manufacturing facility in London was founded in 2004 and has since grown to be the largest moulder of silicone parts in North America. Starting out with five employees and five machines, the London facility was expanded in 2018 to 235,000 square feet and now employs 150 people and has 80 machines organized in five bays along with two clean rooms.
The Starlim-Sterner group of companies employs 1,500 people globally and continues to be a family-run company as it has been since it was founded in 1974.
Starlim North America is equipped with state-of-the-art equipment and utilizes the latest LSR injection moulding technology to produce high-quality precision silicone parts for various a wide variety of industries and applications, with specialization in the mobility, life sciences and industrial sector. Its parts can be found in medical devices, cars and homes — often visible, but sometimes out of sight.