Mobile gaming firm Big Blue Bubble to be acquired by Sweden's EG7
Photo: Big Blue Bubble founder and CEO, Damir Slogar
LONDON-BASED MOBILE game developer Big Blue Bubble is being acquired by Swedish gaming company EG7.
According to a release posted on the EG7 website, the company will acquire 100 percent of Big Blue Bubble for a consideration of $16 million in cash, plus an additional consideration of up to $60 million in cash and in EG7 shares.
Founded in Damir Slogar in 2004 and currently located in the Bell Building, Big Blue Bubble has released more than 100 gaming titles, both on its own and in partnerships with brands such as Disney, DreamWorks, Scholastic, and Nickelodeon. The studio's award-winning free-to-play (F2P) game titles, including the popular My Singing Monsters series as well as IP licensing, has generated over $100 million in revenue in its 16-year history.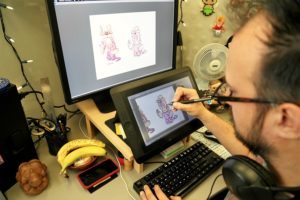 Through the acquisition, EG7 said it gains a reputable team of 70-plus people across two offices in London and San Francisco, as well as best-in-class internally developed and owned mobile technology to EG7.
"Within the EG7 Group, Big Blue Bubble will operate as an independent studio and will be reported as a separate entity," the statement said. "Big Blue Bubble will significantly strengthen EG7's development capabilities in Canada and the US. Future joint projects will combine the mobile and casual game knowledge of Big Blue Bubble, with the publishing, marketing and development knowledge of EG7."
CLICK HERE TO READ ABOUT BIG BLUE BUBBLE
For the 12-month period ending on June 30, 2020, Big Blue Bubble generated net sales of approximately $12 million and EBITDA of approximately $3.5 million.
The deal is expected to close by the end of 2020.