Dispatch: November 20, 2020
Dispatch: A summary of recent business appointments and announcements, plus upcoming events for the week ahead
Announcements: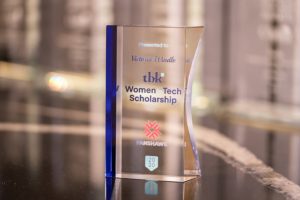 Photo: The 2020 tbk Women in Tech Scholarship award
The 2020 tbk Women in Tech Scholarship, which pays the first-year tuition of a woman entering Fanshawe College's Interactive Media Design program, has been presented to Victoria Windle of Walkerton.
Libro Credit Union announces a second Loyal 2 Local Challenge to boost local businesses, giving 700-plus staff members $140 each to spend on goods and services across Southwestern Ontario (total investment of approximately $100,000).
Innovation Village at Fanshawe College receives a $3 million investment from federal government.
Loyal Patron releases Safe Patrons, a new mobile contact tracing and Covid-19 screening platform.
Frank & Gus Pizza at 682 Adelaide Street North closed after more than 50 years in business (closed due to impending Adelaide Street underpass project).
The Western Fair District has cancelled its 2021 winter and spring show season. London Wine & Food Show, London Farm Show, National Poultry Show, Speed & Custom Show, Home & Outdoor Show, and London Beer & BBQ Show will not take place in 2021. Organizers of the LHBA Lifestyle Home Show, London RV Show and London Boat Show have also cancelled their events at the District for 2021.
Motif Labs partners with U.S.-based Spherex to bring line of Spherex vapourizer products to Canadian market.
Events: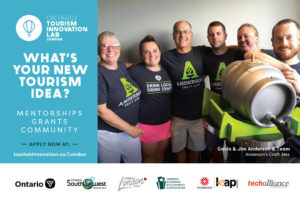 November 20: The Science of Talk Workshop
November 23: Info Session: London 'Spark' Program
November 24: The Nuts & Bolts of Building a Construction/Trades Business
November 25: TechAlliance Fireside Chat: Championing Change in the Innovation Economy
November 25: Health Information and its Impacts: A discussion with Canada's Health Information Professionals
November 25: Income Tax for Small Business
November 26: HR Peer-2-Peer | Employment Law Update
November 26: All About Boards: Build Your Best Board 2020
November 26: Product Management Peer-2-Peer: Talking to Customers
November 27: Socialpreneur Chats: Monthly Drop-in Discussion