Price, product and convenience
Exclusivity, discounts and a Costco-style membership model are a few ways retailers like Canna Cabana are competing with the illicit market
THE CANNABIS INDUSTRY is in limbo, but perhaps not in the way you think. Retailers and producers are seeing just how low they can go, while keeping the party alive with excellent quality and innovative new options.
Recently, Canna Cabana announced the full-scale conversion of their 100-plus stores to a members-discount club, not unlike Costco ― where deals abound.
They're hot on the heels of a similar roll-out by Value Buds that began in March, now boasting over 50 locations. Both are doing their best to tempt the remaining 40 per cent of Canadians that continue to shop the illicit market.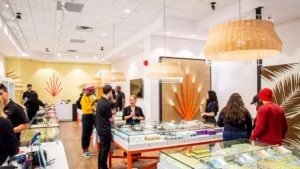 Competition drives prices down
The variety of products available to consumers has expanded dramatically over the past year. New categories are quickly growing, like vape cartridges and specialized concentrates, which has grown by 50 per cent over the past six months. The majority of cannabis sales remain dried flower, with exciting new drops like Cookies – an American branding giant that only recently stepped foot North of the border.
Perhaps the best recent example is the proliferation of Black Cherry Punch. At any given point over the last few months, it felt like everyone had their own version ― all with over 20 per cent THC. For many consumers, the value is the deciding factor to sample the flavour of the day.
Large brands that have consistently offered value-conscious options, like Spinach, are improving the quality of their evergreen offerings, while debuting new cultivars like Atomic Sour Grapefruit.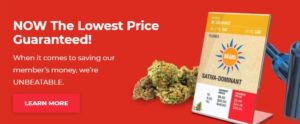 New options, new prices
As Canna Cabana sets their  on the Costco model, producers are offering more bulk options that save you a trip to the shops. Tweed, Back Forty and Verse are all producing large-format multipacks of prerolls ― with a quality that places them firmly into repurchase territory. Bulk drives the price down, but only through slimming profits ― the current taxation scheme for cannabis punishes bulk sales.
On the opposite end of the spectrum, craft options continue to enter the market, at ever more competitive prices. Producers of premium dried flower like Boaz and Simply Bare continue to offer exciting products, while consistently knocking down the cost. Even exciting new drops like Pizza Breath and Sour Cookies are introduced at very attractive price points.
Like pricing, the market is approaching additional new milestones, such as cultivars that boast 30 per cent THC, like Boaz's new Pheno X. As time goes on, trailblazers will break new ground, while the 'average' becomes more accessible and higher quality.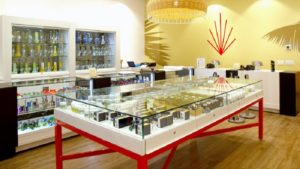 Cannabis comes of age in Canada
It's been three years since the legalization of recreational cannabis in Canada, and we're finally beginning to see the signs of a mature and competitive market. There are hundreds of producers pushing out the best cannabis that Canada has seen.
Retail giants will set the pace for pricing, as they source the best products at the best prices. Canna Cabana promises unbeatable prices to their members at their one-stop-cannabis shop, and understand that quality doesn't need to be compromised because of cost.
Your local Canna Cabana, at 760 Hyde Park Road, is open daily from 9 a.m. to 11 p.m.