The Health Depot acquired by Green Shield Canada
The Health Depot, a digital pharmacy launched in 2020, has been acquired by not-for-profit benefits carrier Green Shield Canada
THE HEALTH DEPOT, an online pharmacy and medical supply startup launched in London in the early months of 2020, has been acquired by the not-for-profit benefits carrier Green Shield Canada (GSC), the health services firm announced on Thursday.
"Aligned with GSC's track record as an innovator in health and technology, The Health Depot offers a convenient approach that brings the pharmacy to you while monitoring medication safety and, when needed, helping to optimize medication therapy," the company says in a news release.
Story Continues Below
The Health Depot, operating from 629 Consortium Court, was launched by Andy Donald, a former Shopper's Drug Mart pharmacy owner, and his pharmacist wife, Agata, in hopes of modernizing the pharmacy experience. With access to Ontario's ClinicalConnect eHealth platform, their pharmacists are capable of providing a range of pharmacy services in addition to fulfilling prescriptions.
"We are thrilled to be joining the GSC group of companies," says Donald. "Our vision is to grow our impact across the country and use our digital platform to improve the health of Canadians suffering from chronic diseases. Now we will have access to the scale and client base to make that a reality."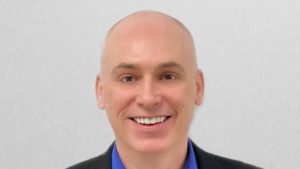 The Health Depot co-founder, Andy Donald
The deal comes as Green Shield Canada has been quickly expanding into the digital healthcare space since the start of the pandemic. Last year, they launched the Digital Clinic, a suite of digital healthcare solutions for GSC plan members, and also acquired Tranquility, a Nova Scotia-based online mental healthcare service.
In conjunction with The Health Depot acquisition, GSC also announced the acquisition of Ottawa-based NKS Health, an established, innovative specialty pharmacy focused on complex disease management.
Story Continues Below
"We are excited to be going back to where it all started ― our pharmacy roots," says Mark Rolnick, vice president of pharmacy innovation and patient experience at GSC. "These acquisitions represent an important step in providing an industry-leading experience through an integrated set of services, including health case management for both chronic and complex diseases, adherence solutions, and pharmacy operations."
Terms of the deal were not disclosed, but GSC noted in the release that the leadership team for The Health Depot would remain in place, and the day-to-day operations will remain the same.

Kieran Delamont