2022 Best Places to Work: Large Business
Meet the 2022 Best Places to Work Large Business recipients
Photo: LBMX Inc.
ASICS Apps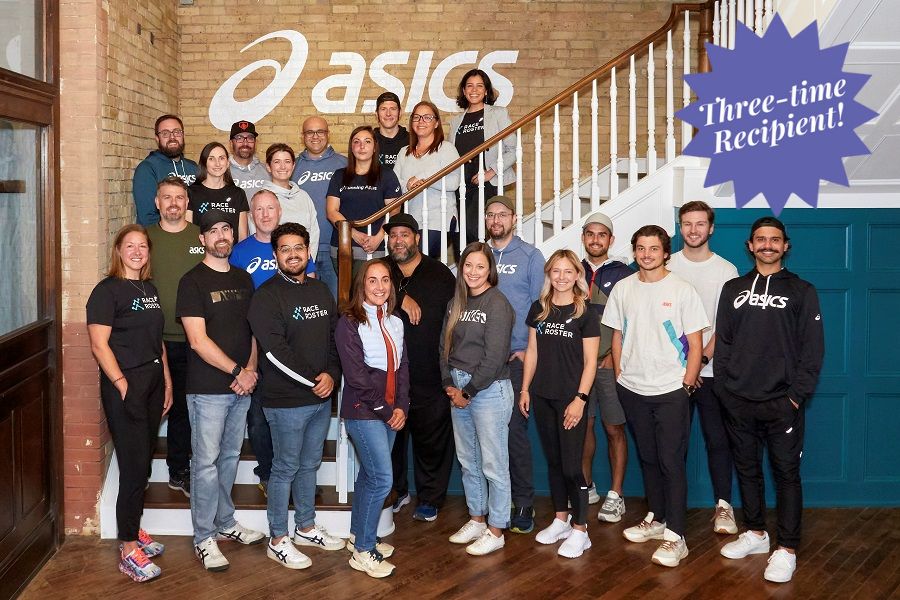 Industry: Technology, Events
Employees: 225
Year Founded: 2011
www.raceroster.com

ASICS Apps is the team behind Race Roster, a platform providing industry-leading event management software to over 5,000 events worldwide, and Runkeeper, a mobile app offering insights, workouts and trainer guidance to help runners achieve their goals.
Score:
Overall Engagement: 13.14
Dedication: 4.57
Effort: 4.48
Interest: 4.09
Net Promoter: 87.95
What makes our business click: Our success is rooted in our ability to inspire a shared vision and work tirelessly to see it through. Our culture is centred around supporting one another ― this means our colleagues, our customers, our community and the running industry.
Why our organization is a great place to work: There are so many things that make ASICS Apps the best place to work. Our workplace is collaborative, inclusive and fun. Everyone has a voice and a seat at the table in every room they're in, and there is a constant and continued focus on fostering a positive and supportive work culture that allows employees to bring their true selves to work each day and contribute to improving the runner journey as a team.
Here's something we do a little differently: Working at ASICS Apps gives us the opportunity to immerse ourselves in the endurance space through onsite work opportunities. Assisting with client-run races across North America, we're able to understand the impact of our technology in the industry and integrate our hands-on experience into our day-to-day work. Travelling as a part of our role not only allows us to deepen our industry knowledge, but further connects us with the world-running community on a personal level.
What our employees are saying: "Working in an environment that is by virtue incredibly innovative gives you a seat at tables you wouldn't otherwise be privy to. The foundation of confidence to participate at those tables comes from the genuinely supportive environment ASICS Apps creates. Incredibly grateful for this community!" ― Kyla Brooks, Content Marketing Specialist
---
LBMX Inc.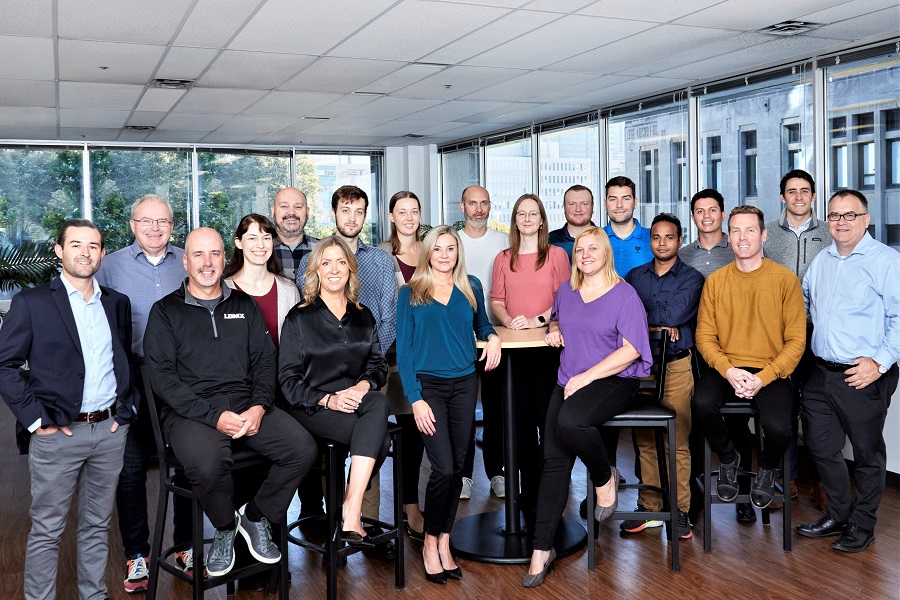 Industry: Technology, Software as a Service
Employees: 81
Year Founded: 2001
www.lbmx.com

LBMX is a global technology company providing B2B marketplace platforms to independent businesses, their buying groups and suppliers.
Score:
Overall Engagement: 13.08
Dedication: 4.51
Effort: 4.45
Interest: 4.13
Net Promoter: 72.50
What makes our business click: At LBMX, we believe in independent business, and we want them to be successful. We care about shared prosperity and believe in the power of independent businesses to create sustained economic growth. This belief comes from over two decades of helping independent businesses, their suppliers and buying groups create value through technology.
Why our organization is a great place to work: Our people and the culture we have created is what makes LBMX an amazing place to work. We have worked hard to create an environment that is inviting, engaging, fun and gives people an opportunity to grow, learn and advance. We believe in always doing the right thing by supporting our employees with their careers and their personal lives.
Here's something we do a little differently: Some of our more popular perks and programs that we offer our employees include: 100 per cent maternity/parental leave top-up to 52 weeks; a $1000 employee referral bonus for employees who successful recruit a friend; a group RSP program with employer matched contributions; flexible work-from-home options, a $500 home-office supplies program for new hires; plus, we have implemented a variety of programs to assist with career growth such as our mentorship program and tuition reimbursement for job related courses.
What our employees are saying: "Across the entire organization we have established great departmental teams that work together to help LBMX achieve our goals. While each team has a specific role, the coordination of efforts and willingness to assist when needed is one the best aspects of working at LBMX."  ― Kevin Cox, Chief Product Officer
---
Mobials Inc.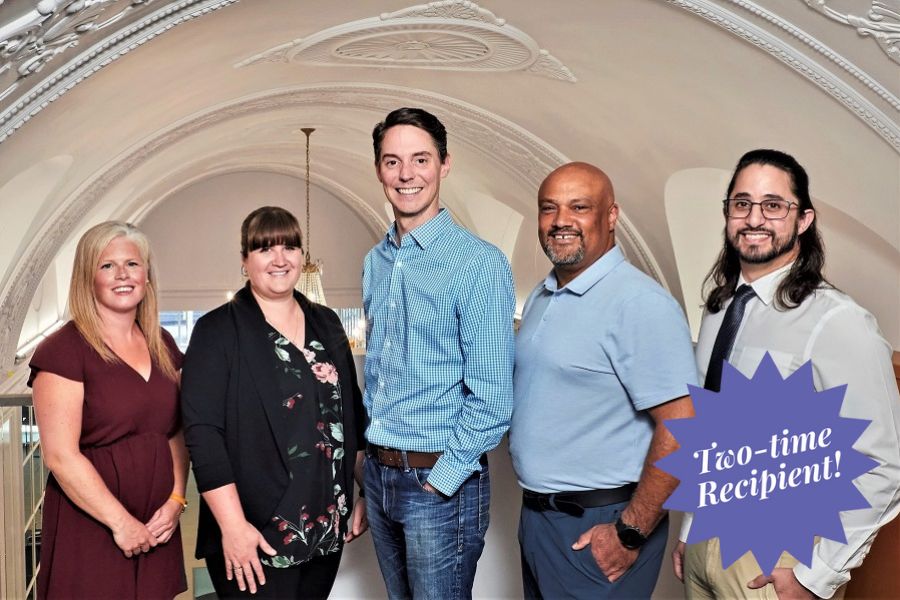 Industry: Technology, Automotive
Employees: 95
Year Founded: 2013
www.mobials.com

Mobials Inc. is a Canadian-born technology company and parent to automotive software provider AutoVerify, which offers a range of digital solutions that enable dealerships to connect with consumers as they research a vehicle purchase or sale online.
Score:
Overall Engagement: 12.96
Dedication: 4.55
Effort: 4.37
Interest: 4.04
Net Promoter: 66.15
What makes our business click: It is the people and culture that make Mobials and AutoVerify successful. Our company is led by four dedicated, empathetic and goal-driven founders, and a leadership team that has grown along with the organization.
Why our organization is a great place to work: Mobials and AutoVerify is a great place to work because our workdays are structured around our people. We offer a flexible, remote-first work environment, while also providing our team the opportunity to use office space when needed. We offer flexible benefit plans that allow our team to choose between multiple options to find the best fit for their unique situation. We offer a deferred profit-sharing plan and regular social events that take place both in-person and virtually.
Here's something we do a little differently: We have a modified workweek, meaning we empower our team to use their Fridays how they see fit. If we are meeting our goals and objectives, and we have completed our required workload for the week, we can choose to take Friday off. If there is work left to do, we can work on our own schedule without the interruption of meetings or calls.
What our employees are saying: "Career and professional growth, autonomy or teamwork, trying new things, camaraderie ― whatever you are looking for you can find at Mobials. It is said, 'You get what you put in,' and the Mobials pot is full of greatness, so you always get something better in return. Our track record proves it." ― Mohamed Ktaily, Intermediate Software Developer
---
Cognition+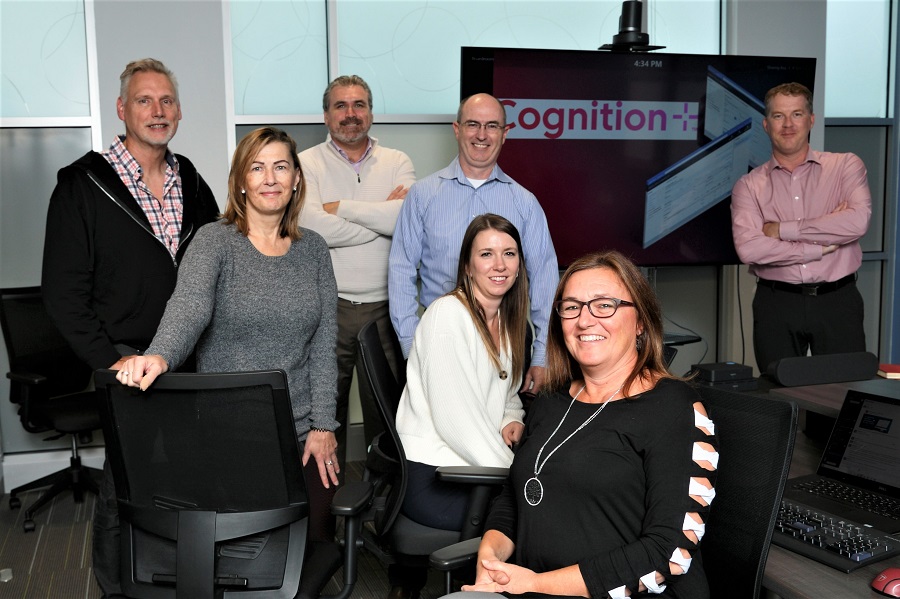 Industry: Insurance Technology, Enterprise Software
Employees: 102
Year Founded: 1996
www.gocognition.com

Cognition+ is an enterprise software company focused on delivery technology solutions to the Canadian insurance market.
Score:
Overall Engagement: 12.58
Dedication: 4.37
Effort: 4.29
Interest: 3.92
Net Promoter: 58.46
What makes our business click: Cognition+ has a rich history and a unique business structure whereby we are wholly owned by our clients. This allows us to partner, collaborate and deliver customer value through transformational business solutions that are fully aligned with client goals and expectations. Our dedicated and professional staff deliver real business insights that translate into greater customer loyalty, higher sales volumes and ultimately more profit for our clients.
Why our organization is a great place to work: We look for extraordinary people that fit into our high-performance culture. Our success starts with our culture, which allows our highly talented and curious staff to grow and succeed across our organization. We apply principles of transformational leadership to focus on employee engagement, empowerment, empathy and trust while fostering an environment where diversity, creativity and teamwork can thrive.
Here's something we do a little differently: While many companies aim for customer service excellence, we've built it into our Cognition+ promise – a promise that allows us to treat every interaction as an opportunity to delight our customers. We also focus on our clients' entire business value chain, creating and delivering technology solutions that support all aspects of their business. Additionally, Cognition+ collaborates directly with our clients on product development while scanning other industries and sectors for additional sources of insight and innovation.
What our employees are saying: "The environment of the company is so humble and comfortable. Every day I feel excited to start my work. It's a company that values employee health and backs it up with webinars on topics such as wellness and the importance of unplugging. I am glad to be a part of the Cognition+ team."  ― Hiral Champaneri, Software Developer
---
Northern Commerce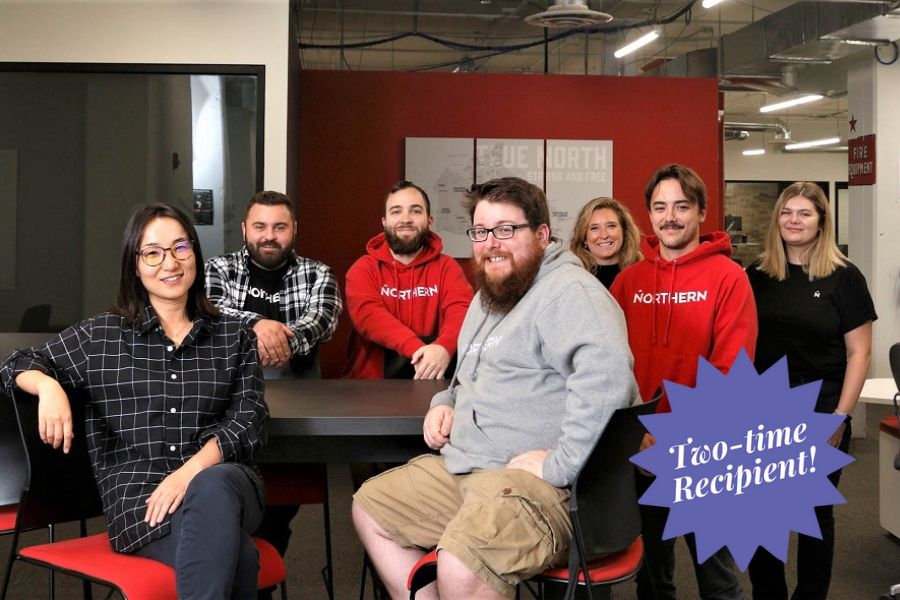 Industry: Technology, eCommerce Solutions, Digital Marketing
Employees: 193
Year Founded: 2015
www.northern.co

Northern Commerce is a digital agency specializing in ecommerce solutions and digital marketing solutions for retailers, manufacturers and wholesales globally.
Score:
Overall Engagement: 12.39
Dedication: 4.30
Effort: 4.20
Interest: 3.90
Net Promoter: 50.00
What makes our business click: Northern operates on core values of innovation, community and excellence. In doing so, Northern fosters an environment where employees are enabled to craft forward-thinking solutions for brands aspiring to excel through digital transformation. Our success can only be achieved by providing a space where each employee feels valued, inspired and empowered.
Why our organization is a great place to work: We have created a culture that is open-minded and committed to inclusivity. We recognize how important it is for Northern to be a place where people feel empowered to bring their best and whole self to work. Northern's strong community of employees has thrived on the culture created by a strong foundation for inclusion through employee recognition programs, professional development, mentorship and employee perks and benefits.
Here's something we do a little differently: We are committed to work-life balance and to providing flexible work practices for all team members. Northern offers a connected workplace program that allows our team to work from home, the office or a hybrid alternative. Our team is set up for success in various environments and we maintain a highly mobile, collaborative and flexible work setting. Northerners are empowered to choose the environment that best suits their needs and enables everyone to work comfortably and productively.
What our employees are saying: "Northern's culture promotes continuous learning and always working at your best. The company has gone above and beyond to support me, not only within my role, but in my professional development. I wouldn't have gained the experience I have today without the team investing in me and fostering my growth." ― Olivia Chevrette, Assistant Controller