Meet London's Best Places to Work: 15 organizations with high-trust, high-performance cultures — and very happy employees
Photo: Northern Commerce, one of the 2022 Best Places to Work (Large Business)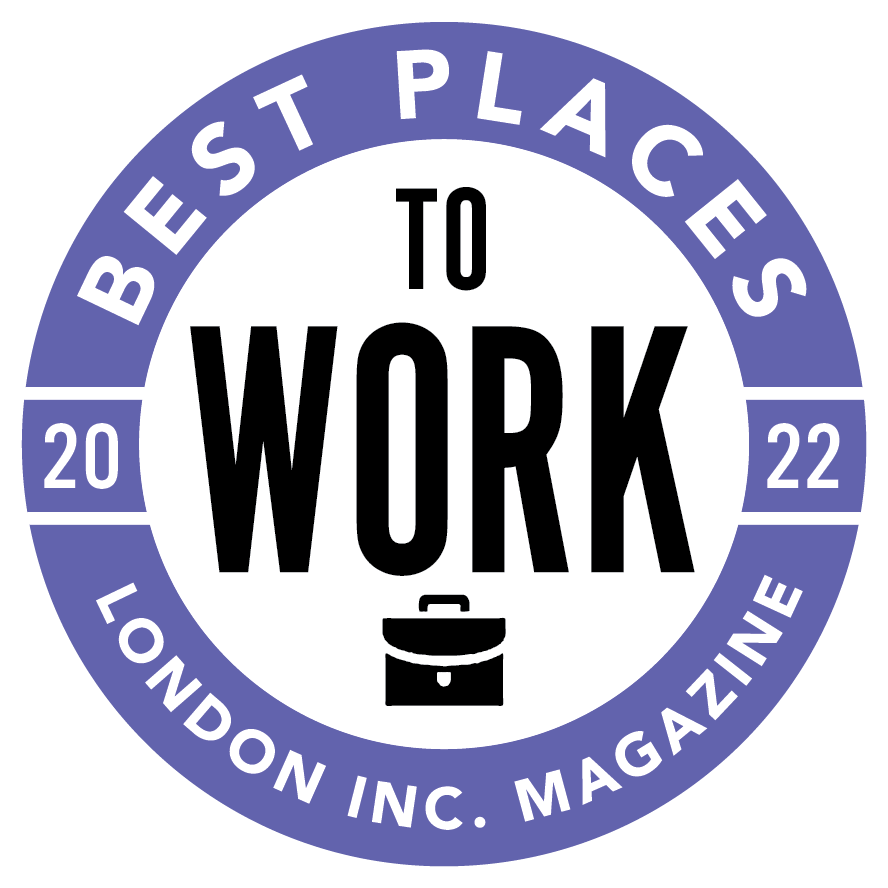 ON THE ROAD to success, organizations need to know where they are. That's the motivation behind our annual Best Places to Work program, which gives employees the chance to rate their workplace.
For the fourth year running, London Inc. partnered with human resources management firm Ahria Consulting to determine the city's top workplaces based solely on employee survey feedback. Which is why the Best Places to Work award is so distinguished: each company's employees exclusively determined the winners.
And while the 15 organizations named in this issue are very different — each with its own culture, type of work and benefits — they're also, in many ways, very much alike.
Click here to read this story in magazine format
The best employers all work to ensure work-life balance (and yup, most that are able to embrace hybrid work wholeheartedly). They also give their staffs the autonomy to do their jobs, provide meaningful and interesting work, a collegial environment, chances to learn and grow and good pay and benefits.
Story Continues Below
But above all else, if there is one thing these organizations all have in common, it's trust. Employees who trust their managers give their best work freely, and their extra effort goes right to the company's bottom line. Managers who trust their employees allow innovative ideas to percolate from all levels of the company. Employees who trust each other report a sense of camaraderie and even a feeling of being part of a family. Together, they deliver far more than the sum of their individual efforts.
This year's winners came out on top of nomination pool of more than 90 applicants, and combined, 864 employees work for these 15 standout organizations.
We break out the companies in three different employer size categories: Small Business (10 to 19 employees); Medium Business (20 to 80 employees); and Large Business (greater than 80 employees). It's worth noting that, generally speaking, smaller employers tend to score higher than midsize employers, and midsize employers tend to score higher than large employers.
Story Continues Below
From prolonged shutdowns to workforces that felt isolated and overwhelmed — you name it, Covid brought it over the past two-plus years. Still, these companies managed not just to muddle through, but to become role models. Congratulations to them all!
Read About Selecting London's Best: Best Places to Work were awarded using an assessment measuring the three main components of employee engagement
The Best Places to Work organizations are scored in five key areas. Here's what the individual scores mean:
Overall Engagement
An all-encompassing ranking of how employees assess the organization as a positive and fulfilling place to work over the long-term. Out of 15 possible points.
Dedication
How strongly employees believe their work engages their skills and efforts, and the resulting sense of meaning, enthusiasm, inspiration, pride and challenge. Out of five possible points.
Effort
A gauge of employees' willingness to dedicate a high level of energy and effort to their work, even in the face of difficult challenges. Out of five possible points.
Story Continues Below
Interest
A reflection of how focused and happy employees are while on the job, characterized by time passing quickly and difficulty separating oneself from work. Out of five possible points. 
Net Promoter
An index ranging from -100 to 100 that measures the willingness of employees to recommend their organization as a great place to work to others.
Read About: 2022 Best Places to Work Small Businesses
Read About: 2022 Best Places to Work Medium Businesses